It's almost Christmas and today I am showing you how well all of the Precious Remembrance stamps sets work together to make one special card.  I showcased the sentiment from the PR Oh Christmas Stamp set and paired it with the PR Sketchy Christmas Stamp Set and for a twist, I used the jar from the PR Oh So Fun Stamp Set!  I hope you like the result: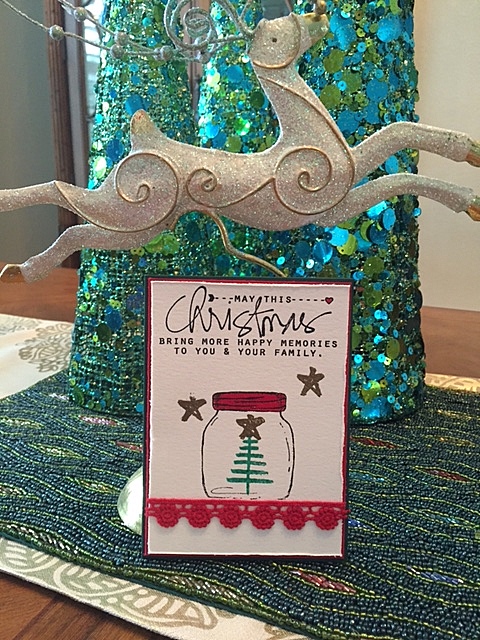 Here's a close up: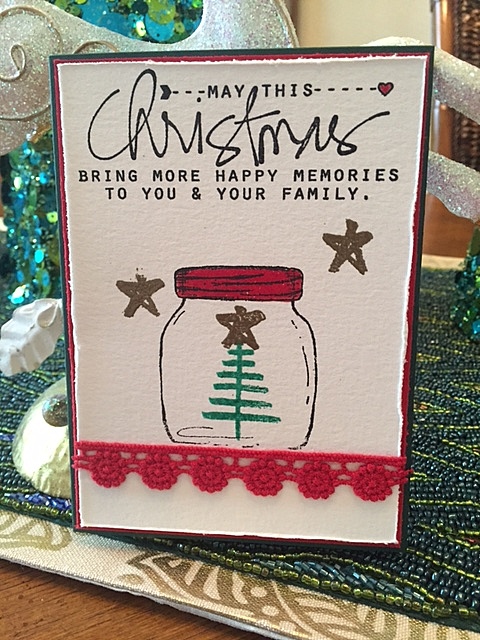 Can you recognize the stamps from the different stamps sets?
Tip – Don't be afraid to mix and match, even if this leads to an unexpected twist!  But in order to do this, you MUST have more than one of the FABULOUS PR stamp sets.  Head on over to the Precious Remembrance Shop and start shopping.  These stamp sets make Wonderful gifts!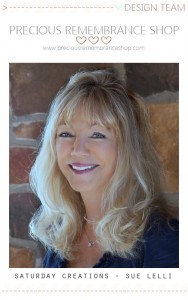 Sue Lelli – Card Therapy