I don't know about you guys but there doesn't even seem to be enough time to breathe this holiday season so I wanted to create a Christmas Thank You card that was quick and easy to mass produce.  I used the PR Oh Christmas Stamp Set and a piece of paper that was laying on my desk leftover from a 6×6 paper pad.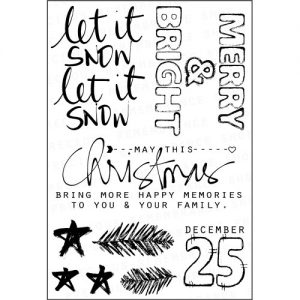 Since this card is going to a younger adult, I decided to use text speak so they would get the message.
Here's my card: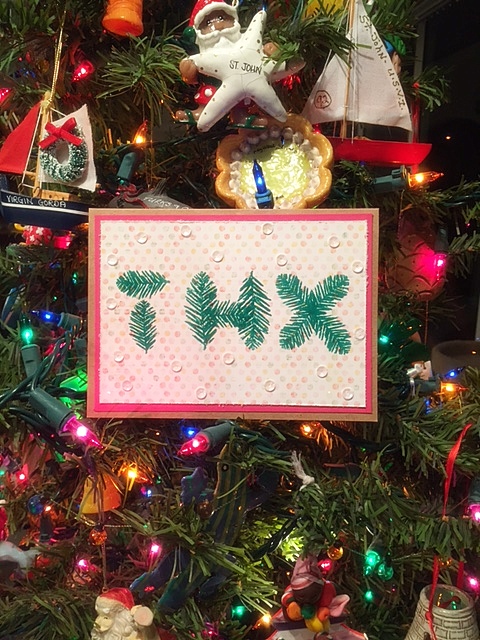 I used the pine boughs from the stamp set – cool, huh?!
I added some white sequins for bling, polka dot paper, and non-traditional colors.  Here's a closer view: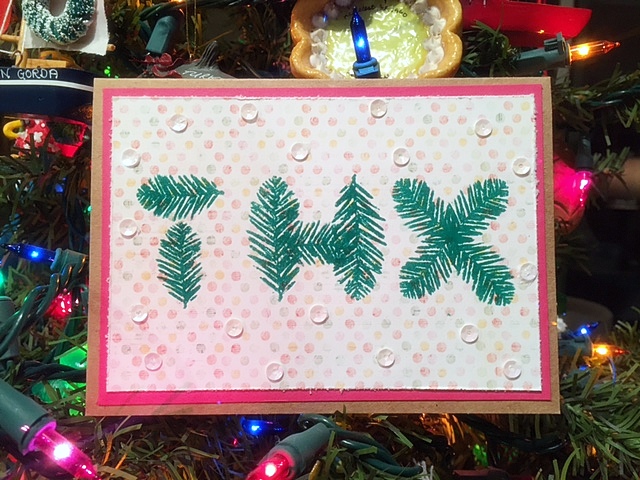 I hope you like it!
Have yourself a Merry Little Christmas and don't forget to send THX cards!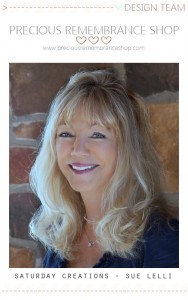 Sue Lelli – Card Therapy