Hi stampers! Yay!:) Holiday season is fast approaching, we will be giving gifts , letters, or any happy mails soon. Busier months are definitely coming!♥ Are we ready yet? Hmmm….. a lot of things to prepare for sure! And one of those things is to make sure it's a special one. But it's the thought that counts!:)
Today, I have another project idea using our brand new set Happy Mail Stamp Set.
I created a cluster of stamped images, the & is from a fiskars punch. The mini doily behind it adds a little softness to this card, I love that size, it's cute and delicate!♥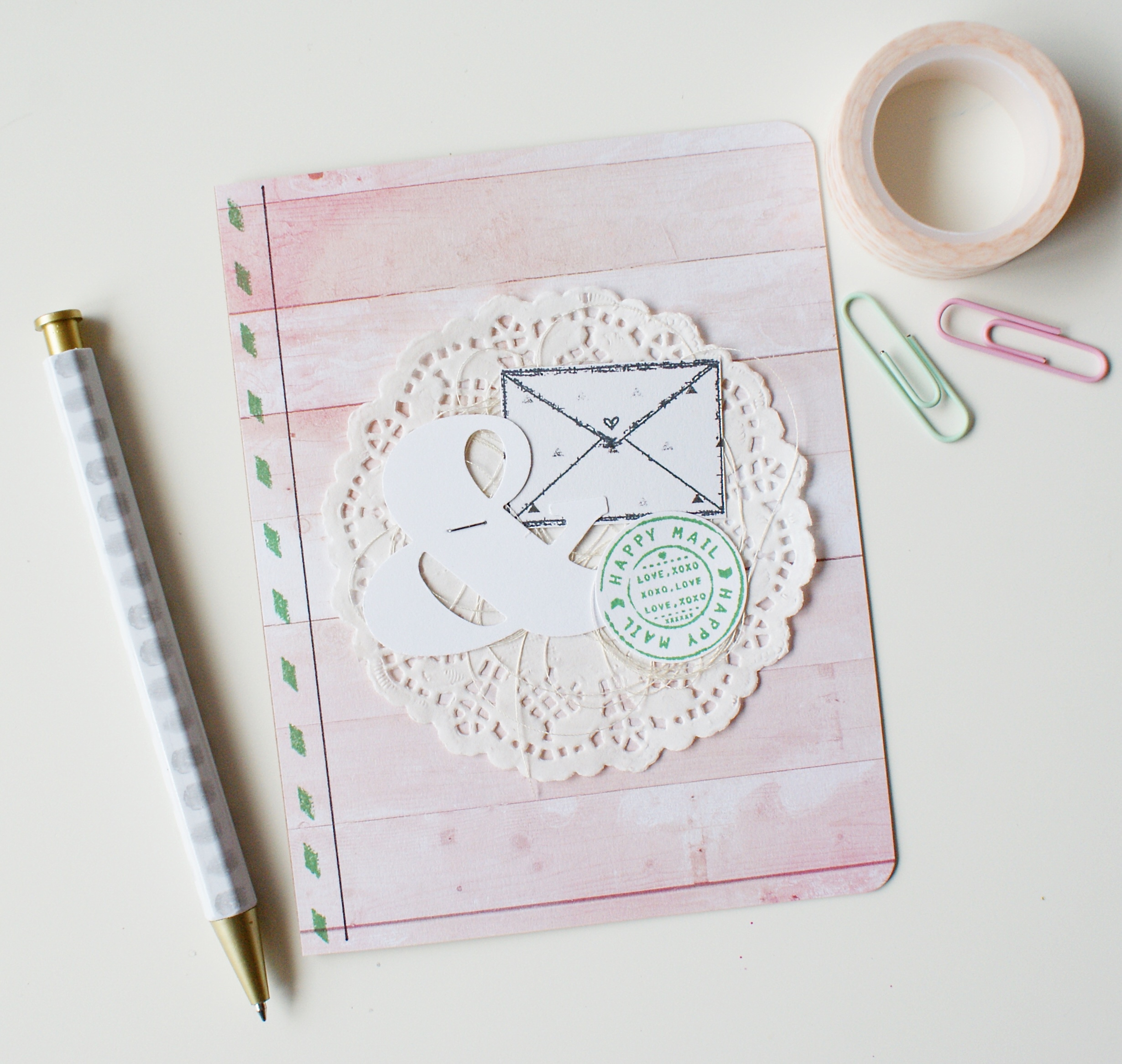 The stamped border on the side adds a pop of color as well. And to make it more interesting, I drew a straight line just beside it.♥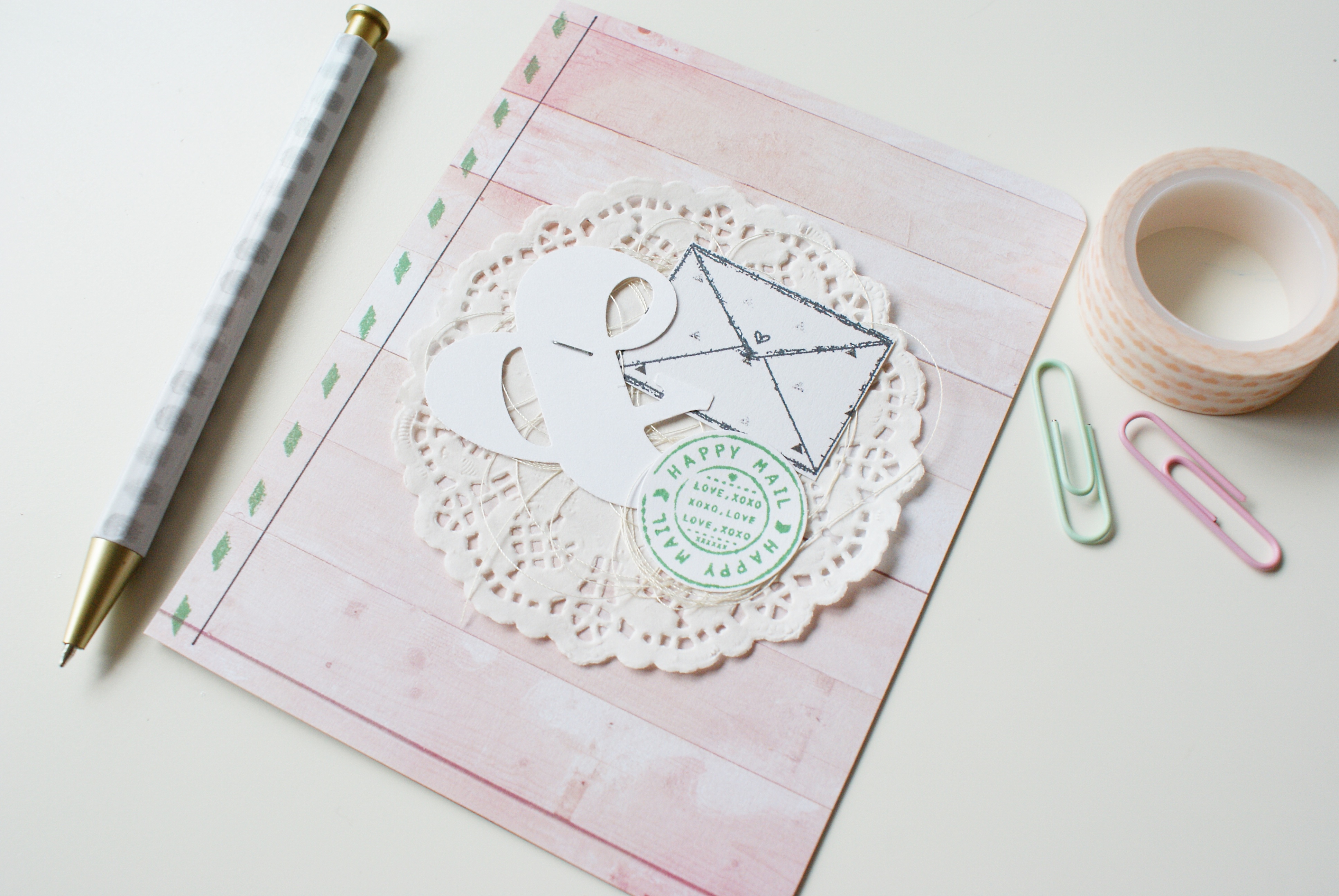 Thank you so much for joining me today. I hope you got inspired with my simple card!:)
Happy Stamping!
♥ Dyane