Hello, everyone!  I'm so excited that October has arrived because I love making Halloween projects for my little nieces and nephews!  I love the excitement of Halloween, the costumes and the scary stories, the coming of fall and the cooler weather…and who doesn't love the candy?
My project this week features our newest release set, "Happy Mail," paired with the fun "Beware" set.  I made a quick and easy treat bag for a little one…and I will likely make more!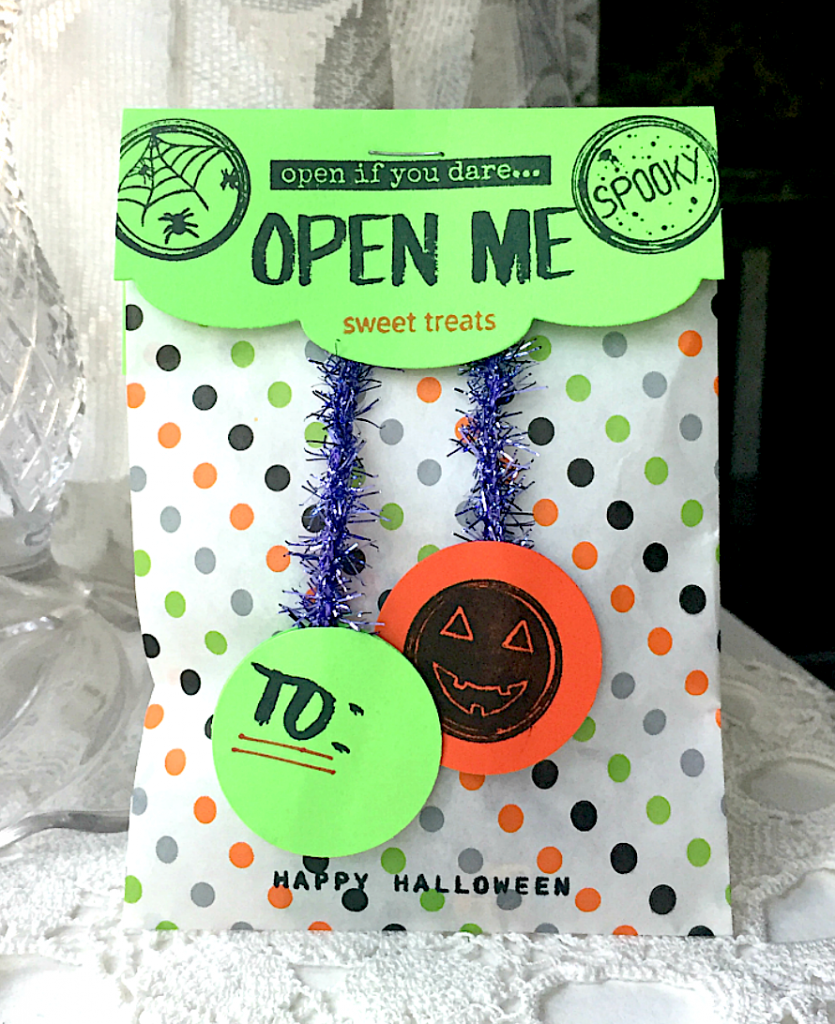 I punched circles from card stock that matched the polka dots on my treat bags (from the dollar section at Target — a great find!).  On one side I stamped "TO:" while I stamped the "FROM" on the reverse side.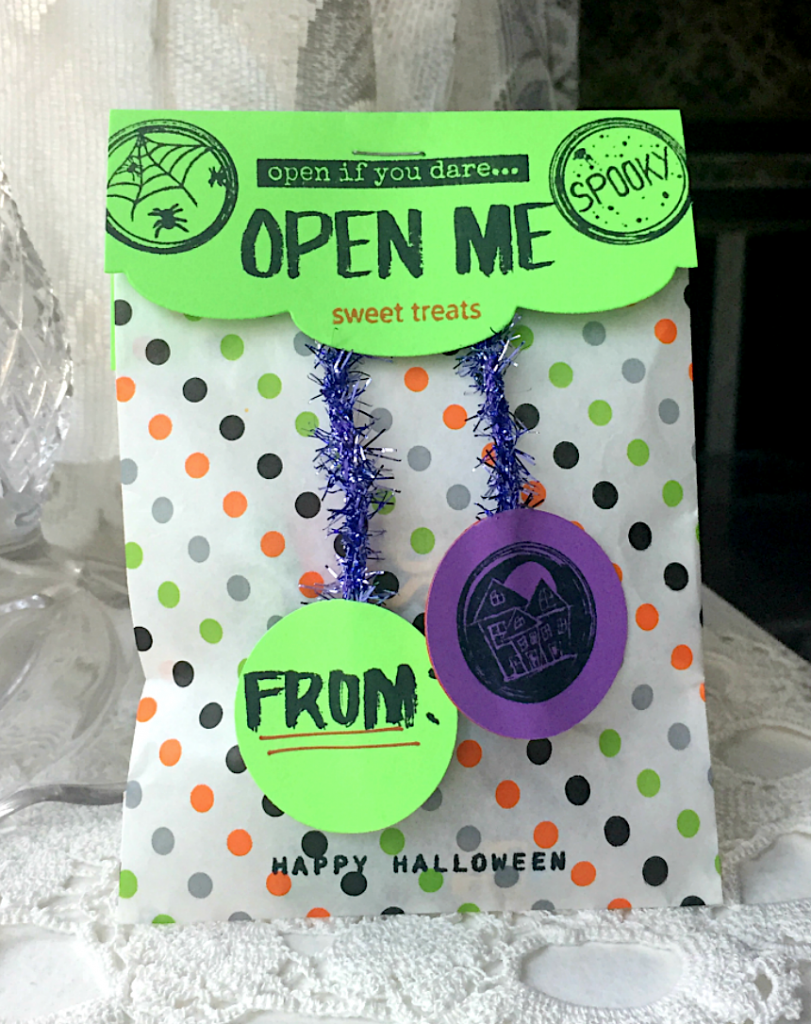 I combined stamps from both sets to make the topper for the bag. I thought the "open me if you dare" went perfectly with the upper-case OPEN ME!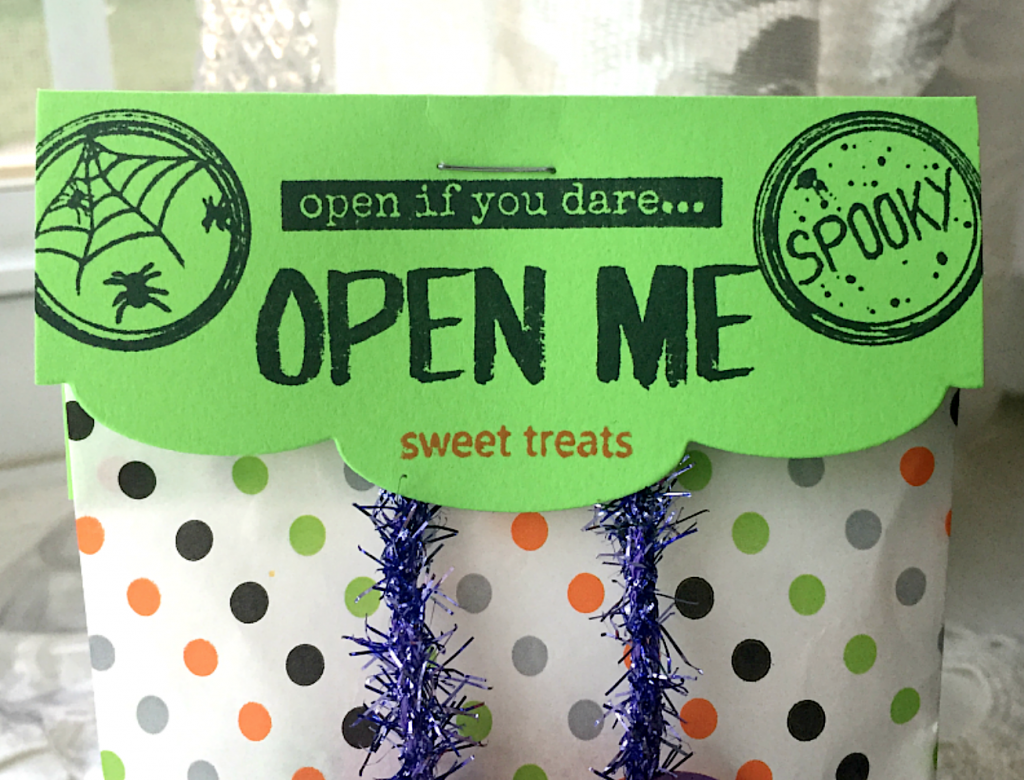 I also thought it was a fun touch to stamp "Happy Halloween" directly onto the bag. Can you spy it at the bottom?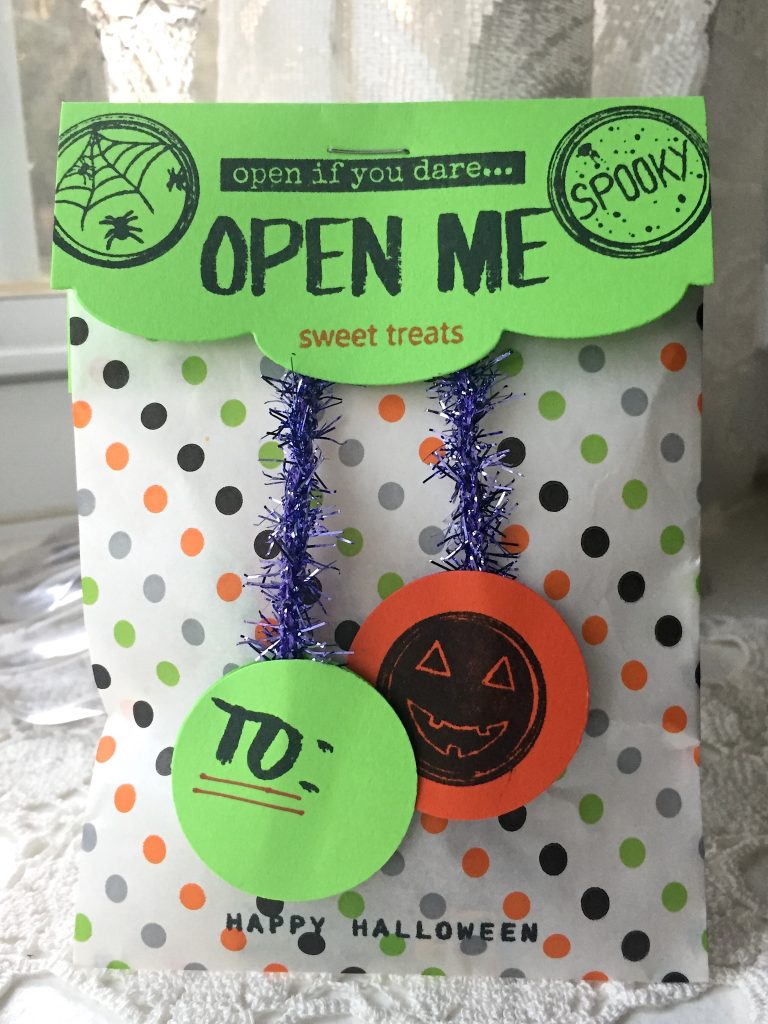 Have you made any Halloween projects using PRS stamps?  We'd love to see your creations!  Be sure to use #preciousremembrancestamps any time you post a project on social media!
Thanks for stopping by today!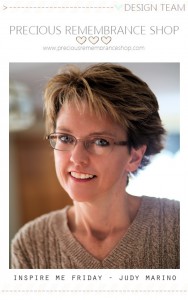 Judy's Card Corner