Hi friends! I have a project just for you today to inspire your Christmas gift wrapping this year. PRS has several Christmas stamp sets that will let you put personal touches on your gifts.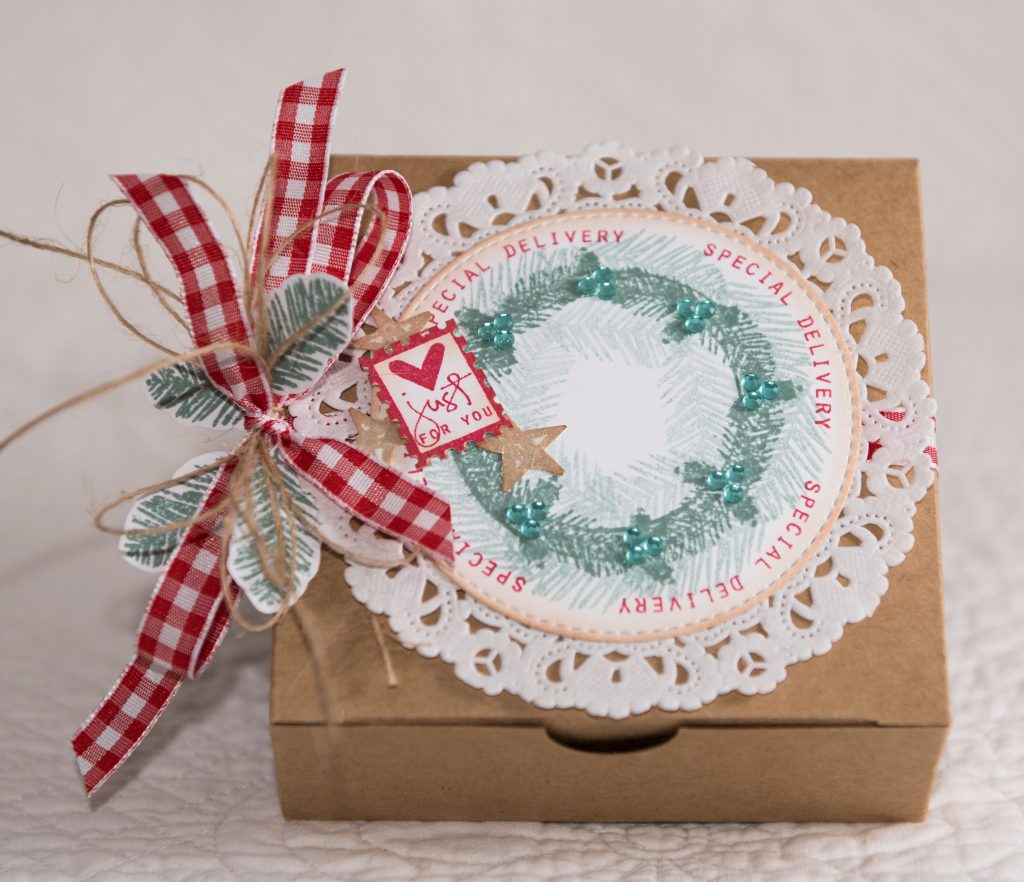 This little brown box had some kind of part we ordered through the mail. I love the cute size and decided to dress it up for Christmas. It started with the wreath from the Joy Stamp Set. After stamping it on a die cut circle, I added the small pine sprig from the Oh Christmas Stamp Set. One row along the outside of the wreath, one along the inside. I stamped them off first to give them a softer appearance. Next came the 'Special Delivery' sentiment (Happy Mail Stamp Set).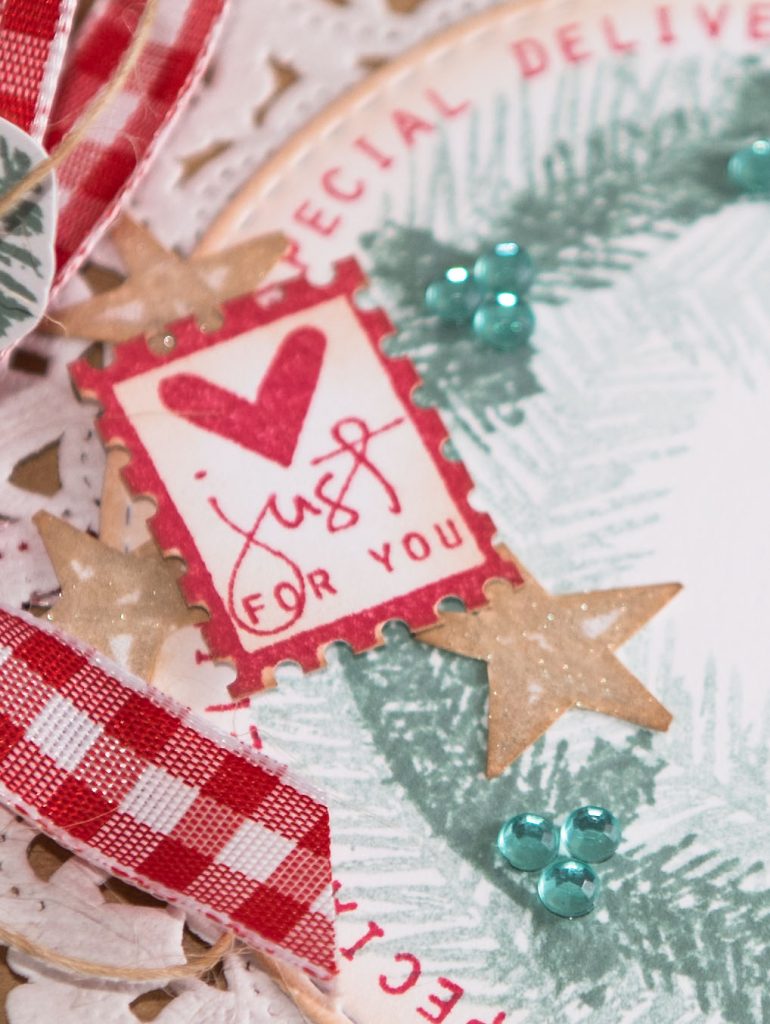 The focal of the wreath consists of three fussy cut stars (Oh Christmas Stamp Set) and a little stamp (Happy Mail Stamp Set). I used a tiny hole punch on the stamp to give it a realistic look!
The gingham and twine bow was jazzed up with a few fussy cut pine sprigs (Oh Christmas Stamp Set). Those teeny berries on the wreath were calling for some of my favorite aqua rhinestones. The paper doily adds a feminine touch. but you could leave this off if you need a masculine look.
Now what to put in this little box…hmmm…