Hello stampers! I'm sure most of your Christmas cards are already out!:) But, it's never too late to make one that you can just include in your gift bags for Christmas party or Christmas morning when it's time to open presents!♥
This card is perfect in any occasion. Easy to make any day.:)
I kept it pretty simple when it comes to color combo, the classic black & white.♥
On a piece of paper, I used the Happy Mail Stamp Set for my design. I stamped a mixed of images from the set.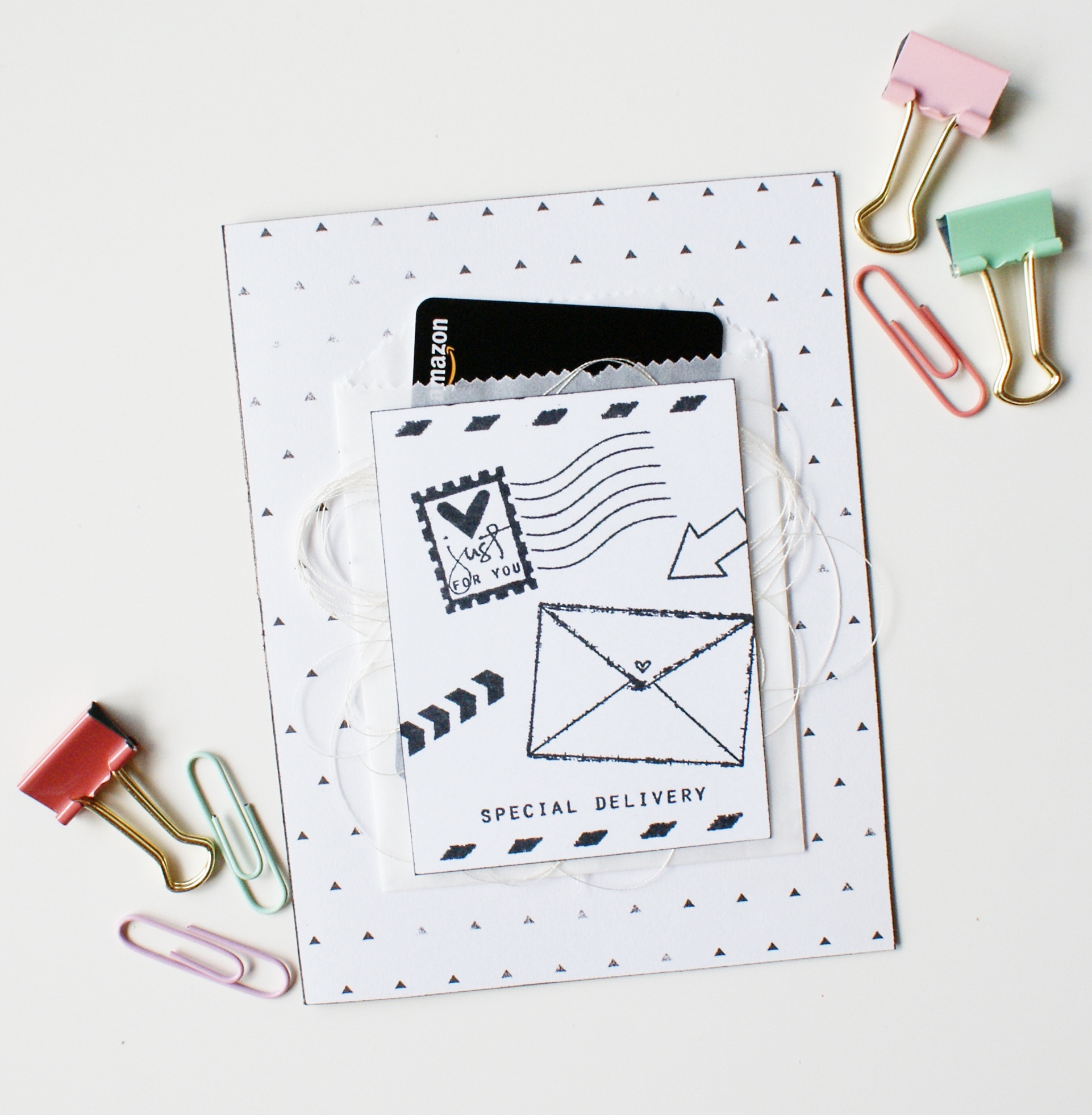 I added a layer of glassine bag on the base of my card where I can easily add any gift card or notes inside!♥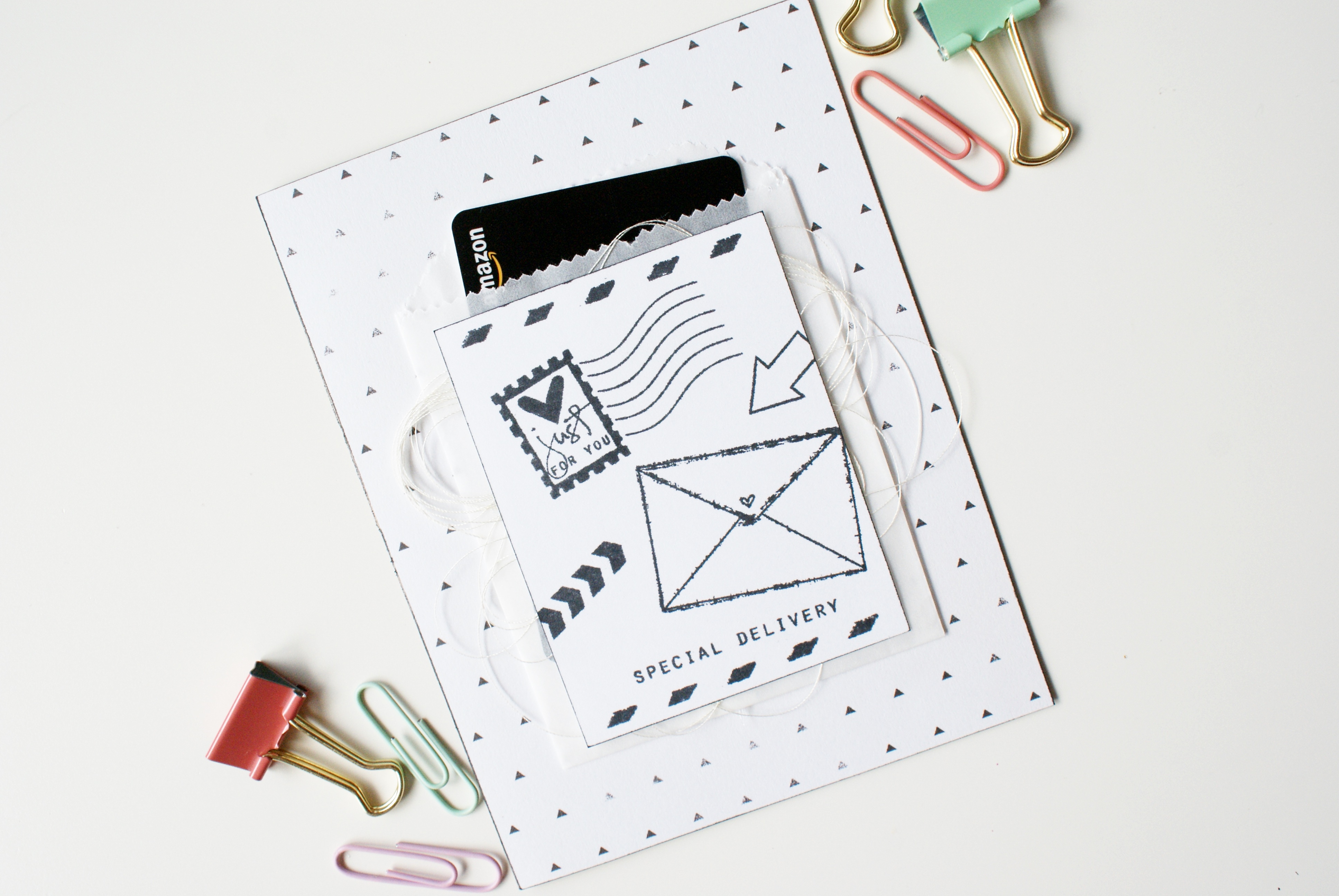 Over the glassine bag, I added some thread for a nice touch & texture. And then layer that piece of paper with stamped images on top.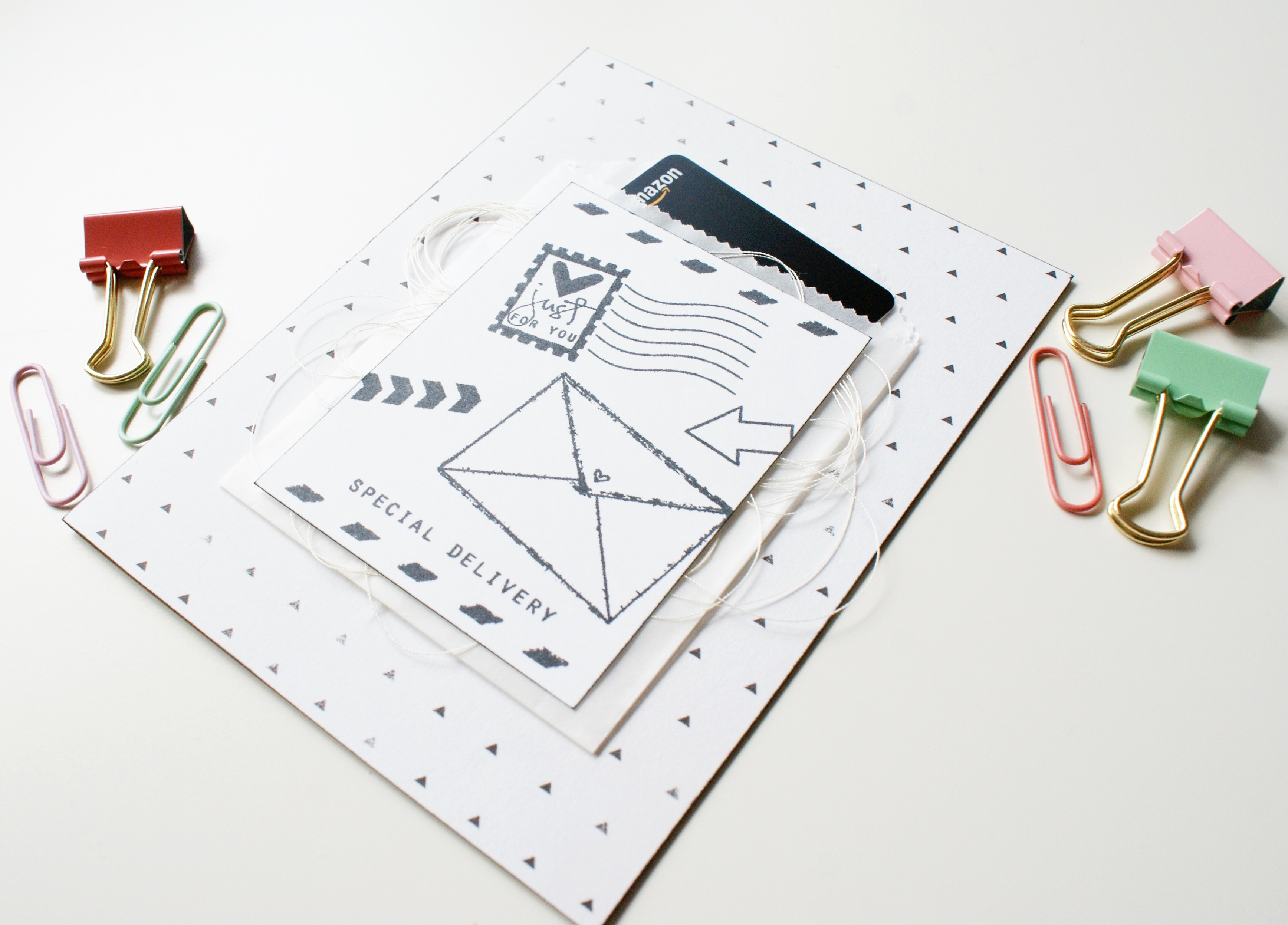 Inside of the card, you still have spot to write your notes for friends & family. Fun right?:)
Thank you so much for joining me today. Stay warm & happy stamping!
♥ Dyane