Hello and Happy New Year! Lisa here today with my first 2018 installment of Design It Monday. Today's card is all about the stamping!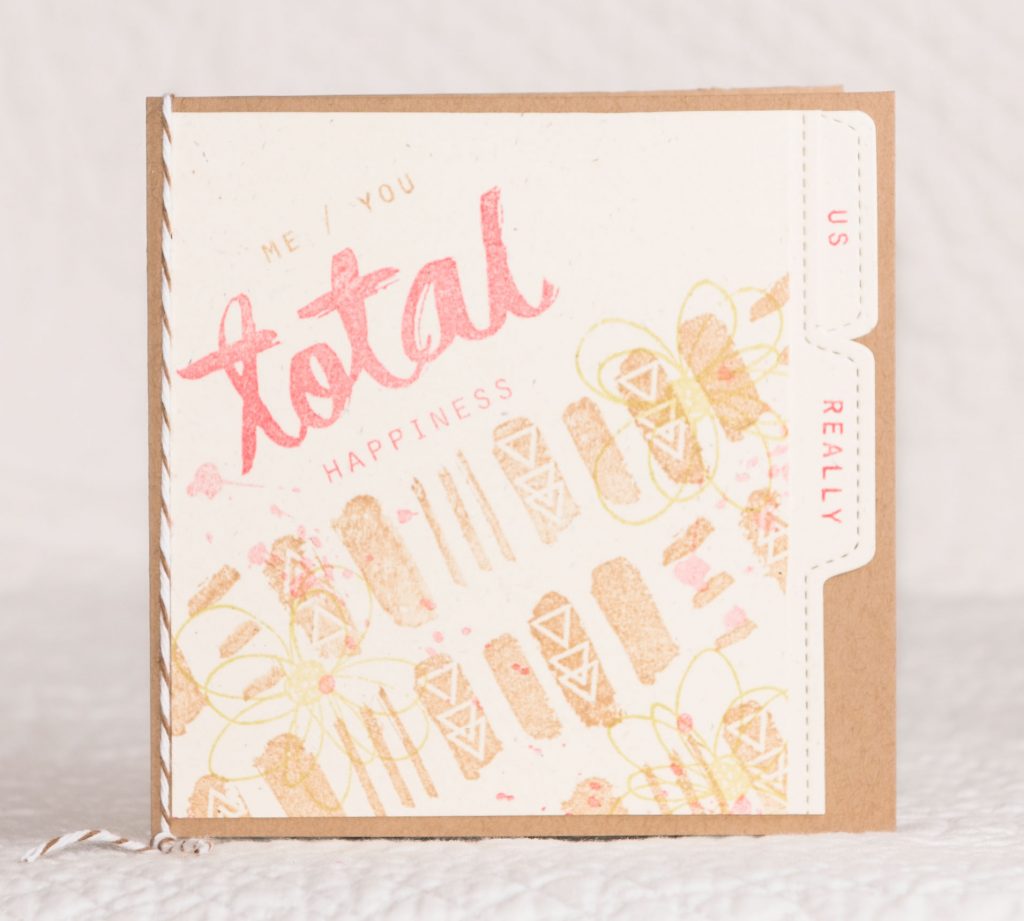 I drew a couple of light pencil lines on a 4″ x 3 1/2″ rustic ivory panel to help line up the fun graphic images from the Totally Stamp Set. Next came the sentiment using a combination of images. I did some selective inking on the word 'totally' and 'me/you' (Totally) then added the word 'happiness' from the Blossom Stamp Set. After die cutting a pair of file tabs, I added two more words from the Totally Stamp Set.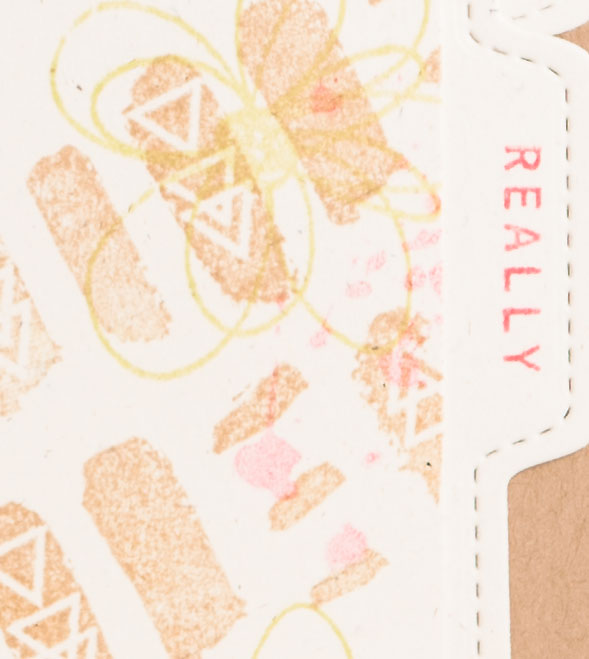 The design was modern and fun, but still a little too plain. So, I added a trio of flowers from the Blossom Stamp Set using a light green ink. I wanted the look to be subtle but add interest. To connect the rosy pink color throughout the card, I added the splatters (Positive Thoughts) using second generation stamping.
Just a little something funky and fun to brighten your day!