Happy Valentine's Day!
Greta here with a fun wrapped card to tell someone how much you care about them.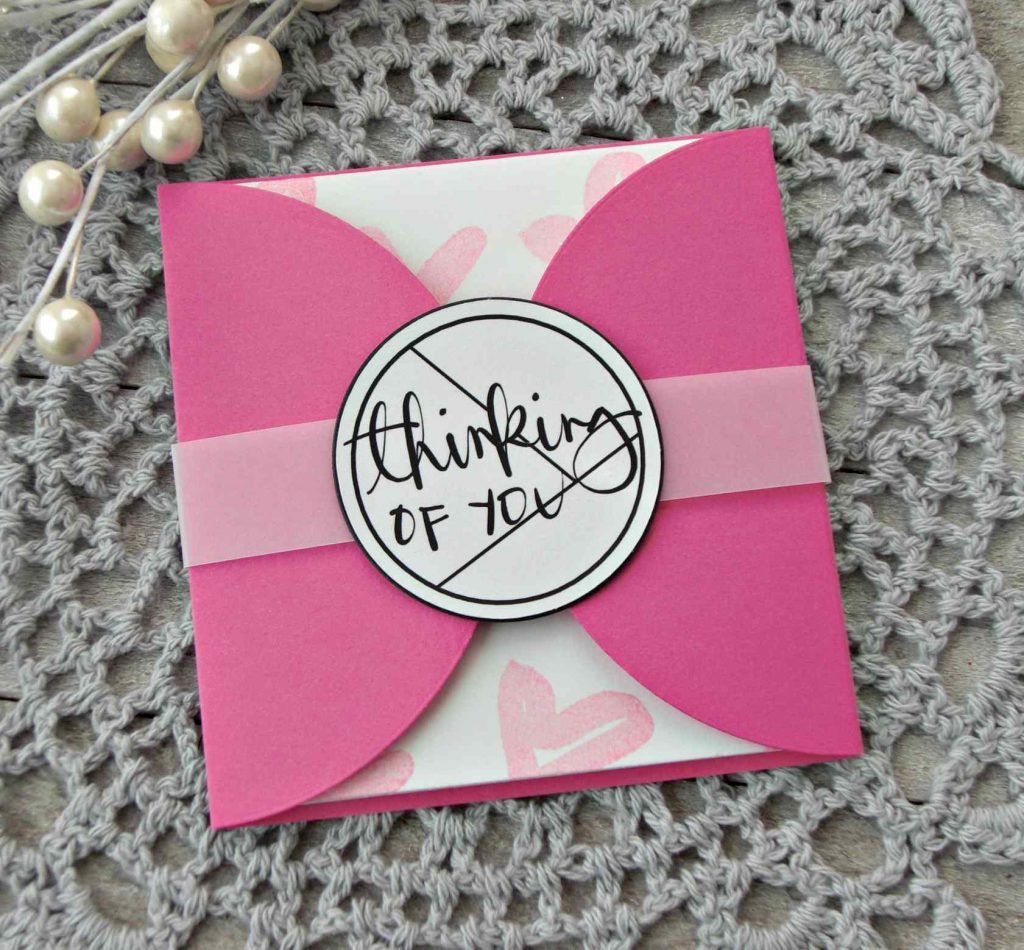 Here are the steps and some pictures to show you how to make this card.  Begin by cutting a piece of pink cardstock into a 4×8 inch panel.  The size is determined by the size of the circle die which in this case is 4 inches.  Measure 2 inches from each end and draw light pencil lines.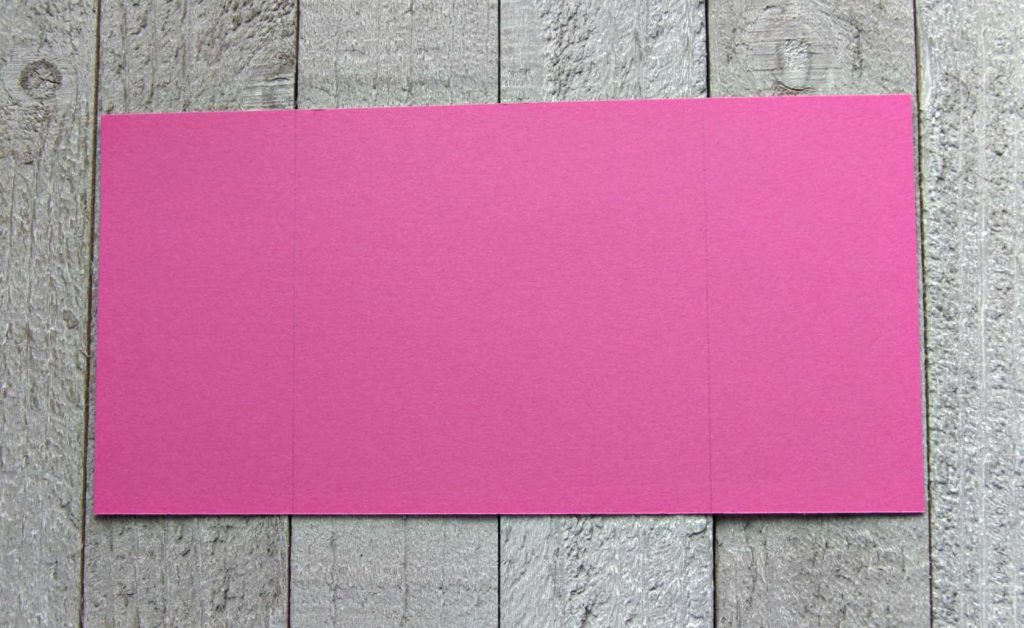 Next use the circle die for partial die cutting on each end.  The pencil line shows you where to position the top cutting plate so only the outer half of the circle will cut.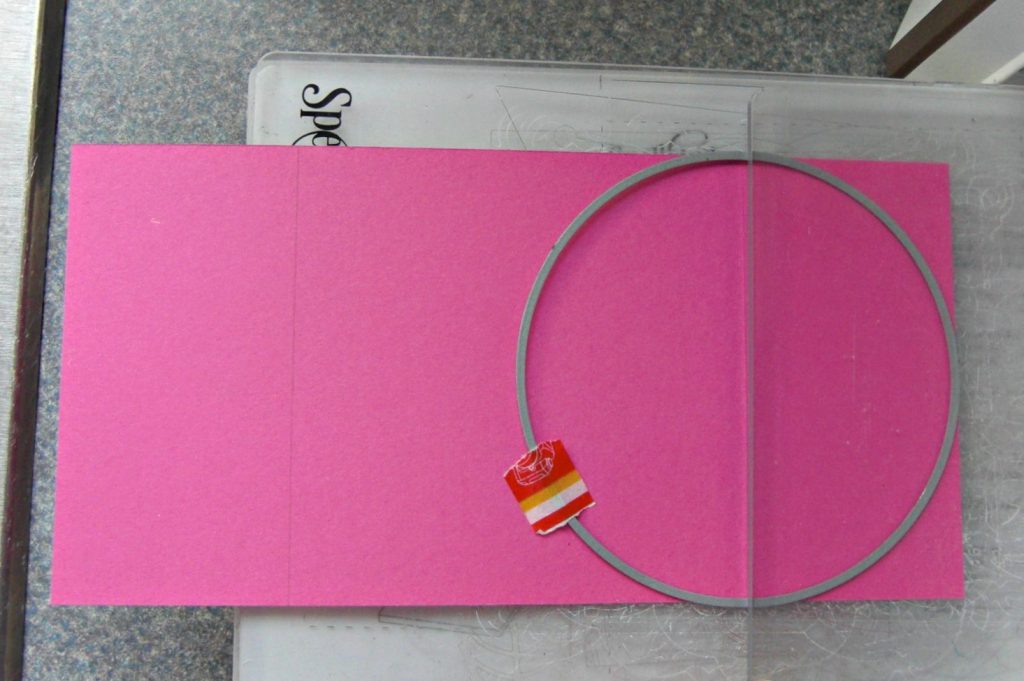 Score the pencil lines & then erase them.  Make a white 3 7/8 inch square white top-folding card to attach to the center of the wrap.  Stamp the front of the card using hearts from Love Coupon and Positive Thoughts stamp sets.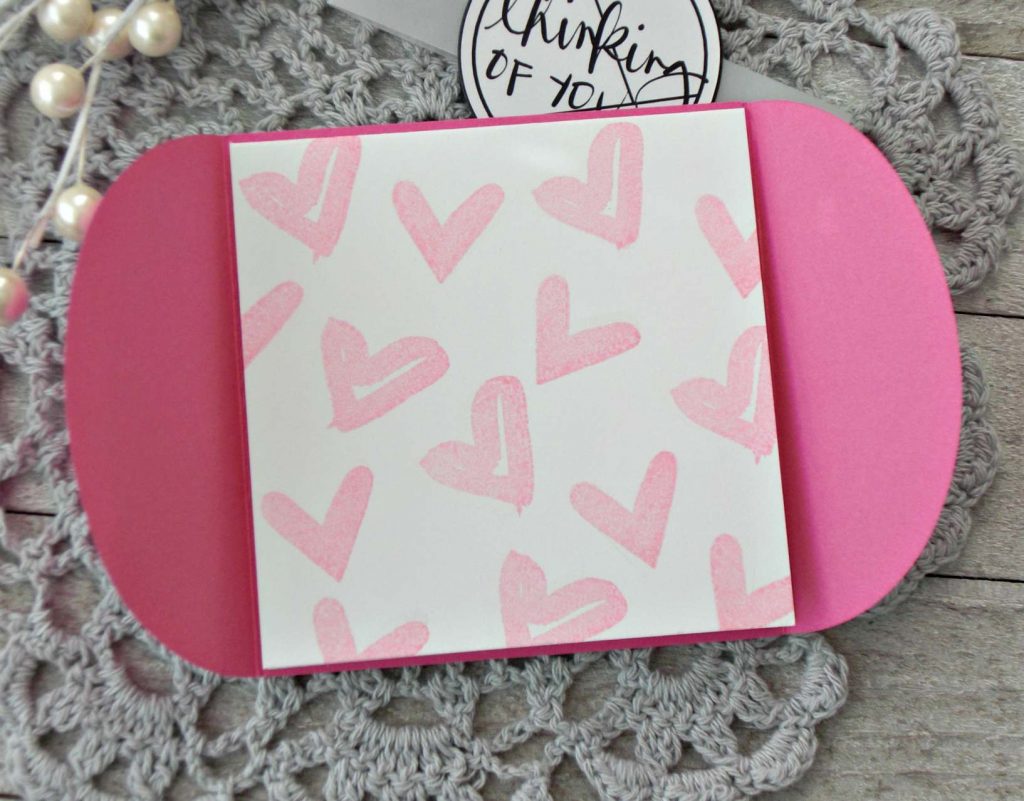 Dry emboss the inside of the card and cut a small rectangle from left over pink cardstock, rounding the corners.  White emboss the cassette tape from the Daily Thoughts stamp set onto pink and white printed paper and fussy cut.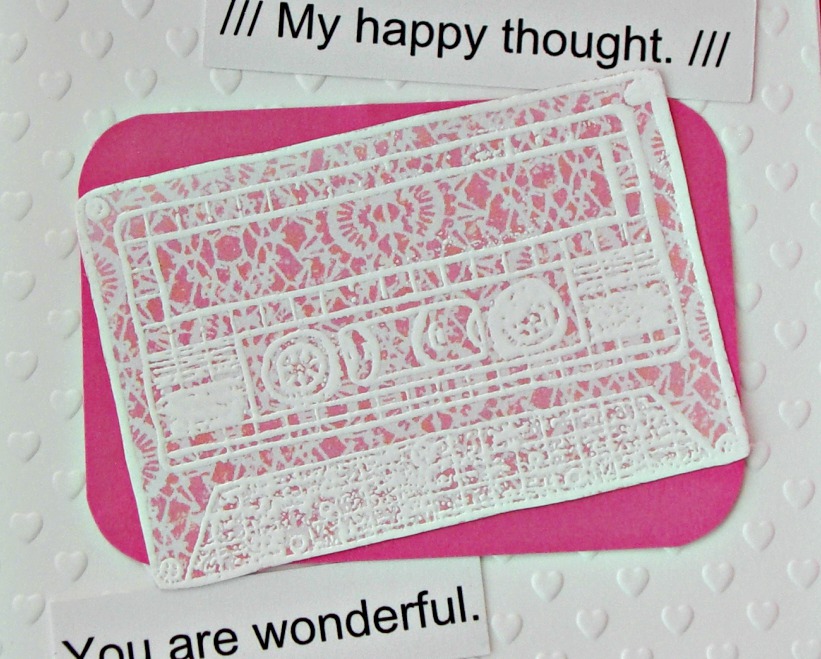 Attach the stamped image to the cardstock rectangle and to the center of the card.  Add a couple of the sentiment strips from the Daily Thoughts Bits & Pieces.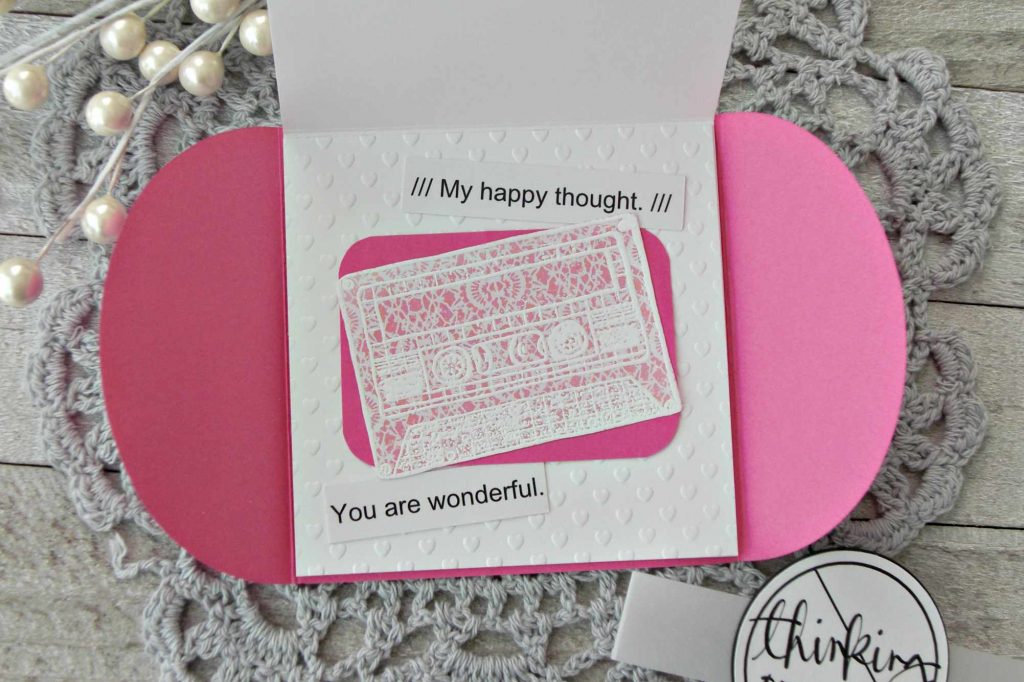 To keep the card shut, cut a strip of vellum 3/4 inch by 8 1/2 inches.  Wrap it around the card so it's loose enough to slide on and off and tape the ends together in the back.  Die cut a black cardstock circle just slightly larger than the circle sentiment from Daily Thoughts Bits & Pieces, glue together & attach to the center of the vellum wrap.  You can write your message on the back of the pink cardstock.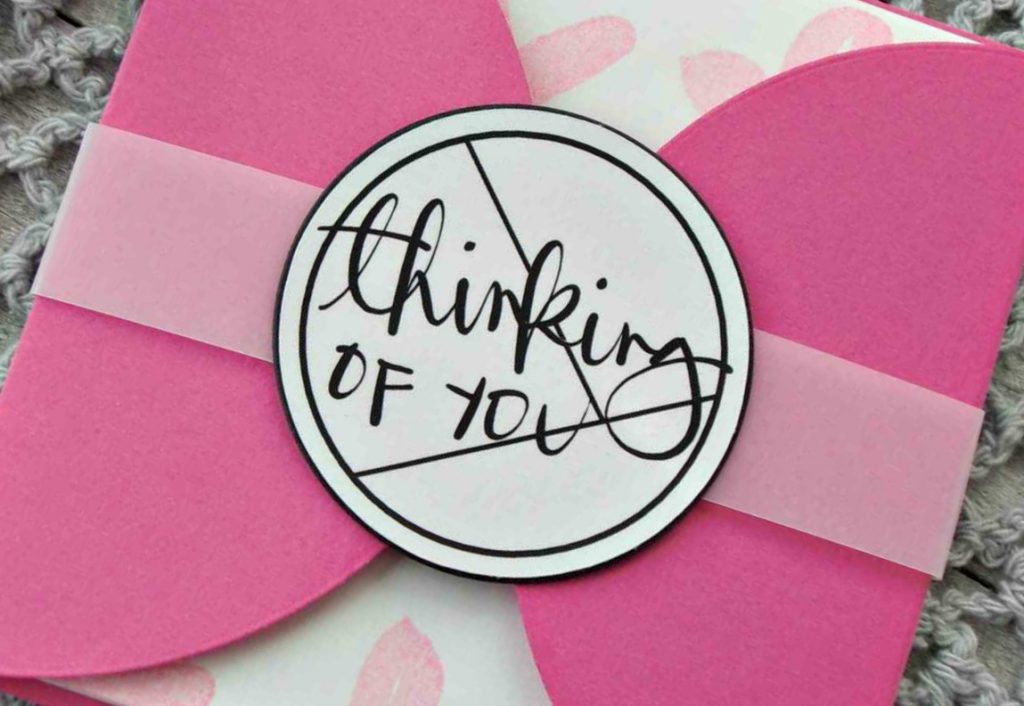 Hope you've enjoyed this tutorial and are inspired to make a wrapped card.  Be sure to check out all the great products in the Precious Remembrance Shop.  You can keep up with us on  Facebook , Pinterest , Instagram , & Youtube.