Hello PRS fans!!  I'm here today sharing a fun little gift bag that I put together using some pieces from the Daily Thoughts Bits & Pieces pack, stamps from the Daily Thoughts stamp set and one of the white bags available in the Precious Remembrance Shop store.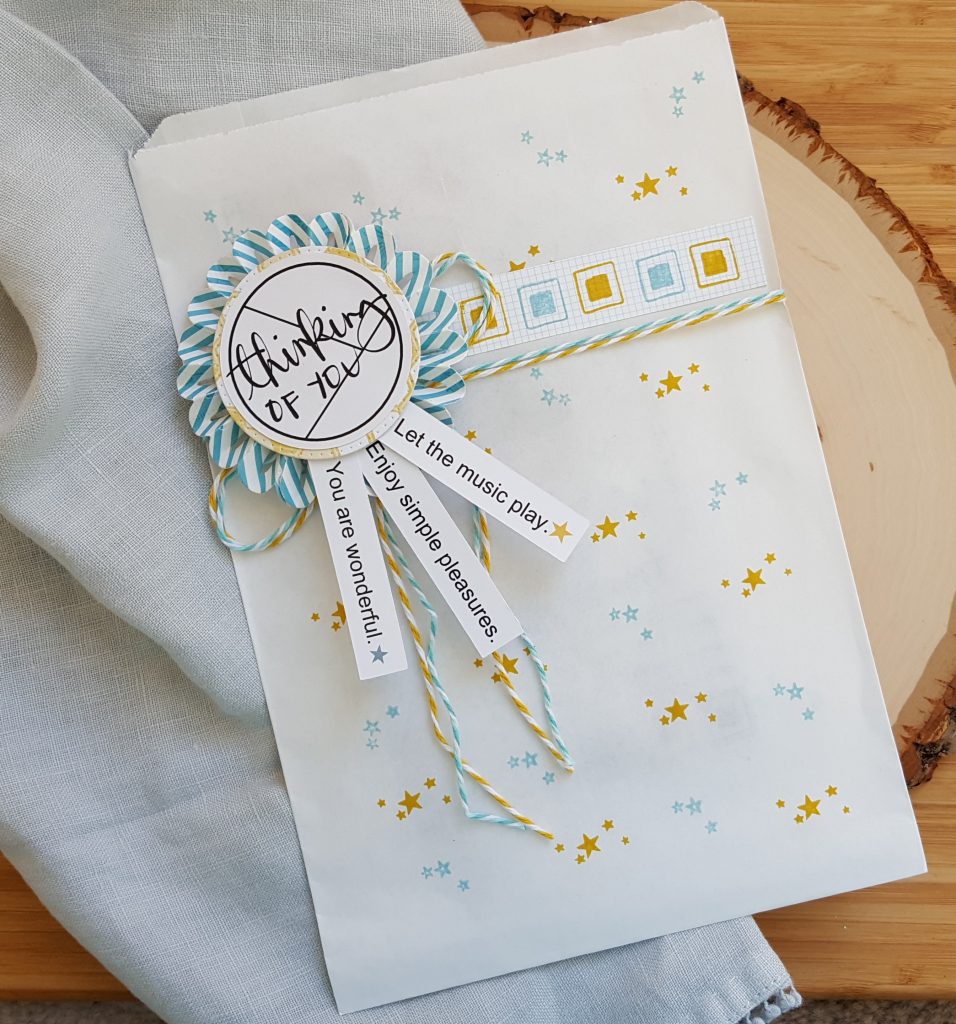 I started my project by pulling out some of the pieces that I wanted to use.  The color scheme was based on the color of the stars that appear on the ends of two of the word strips.  I found some patterned paper that was a good match and created a rosette using a die I have in my collection.  To stabilize the rosette I added a circle to the back and then adhered the circular sentiment and the strip sentiments from the Daily Thoughts Bits & Pieces collection.  I cut a strip of patterned paper from the same collection as the rosette and stamped it with one of the little square images from the Daily Thoughts set using inks that were a close match to the colors of the stars.  Then I used the star images from the Daily Thoughts set to randomly stamp all over the white bag using the same colors.   Once I had the bag covered to my liking I adhered the stamp strip.  I found baker's twine in my stash that matched and tied that around the bag making the bow rather large so it would peek out from around the rosette once I adhered it to the bag.   A quick gift bag that you could fill with small goodies to gift to a good friend or family member!  I hope I inspired you to create a gift bag for a special occasion!
Have a wonderful day!!