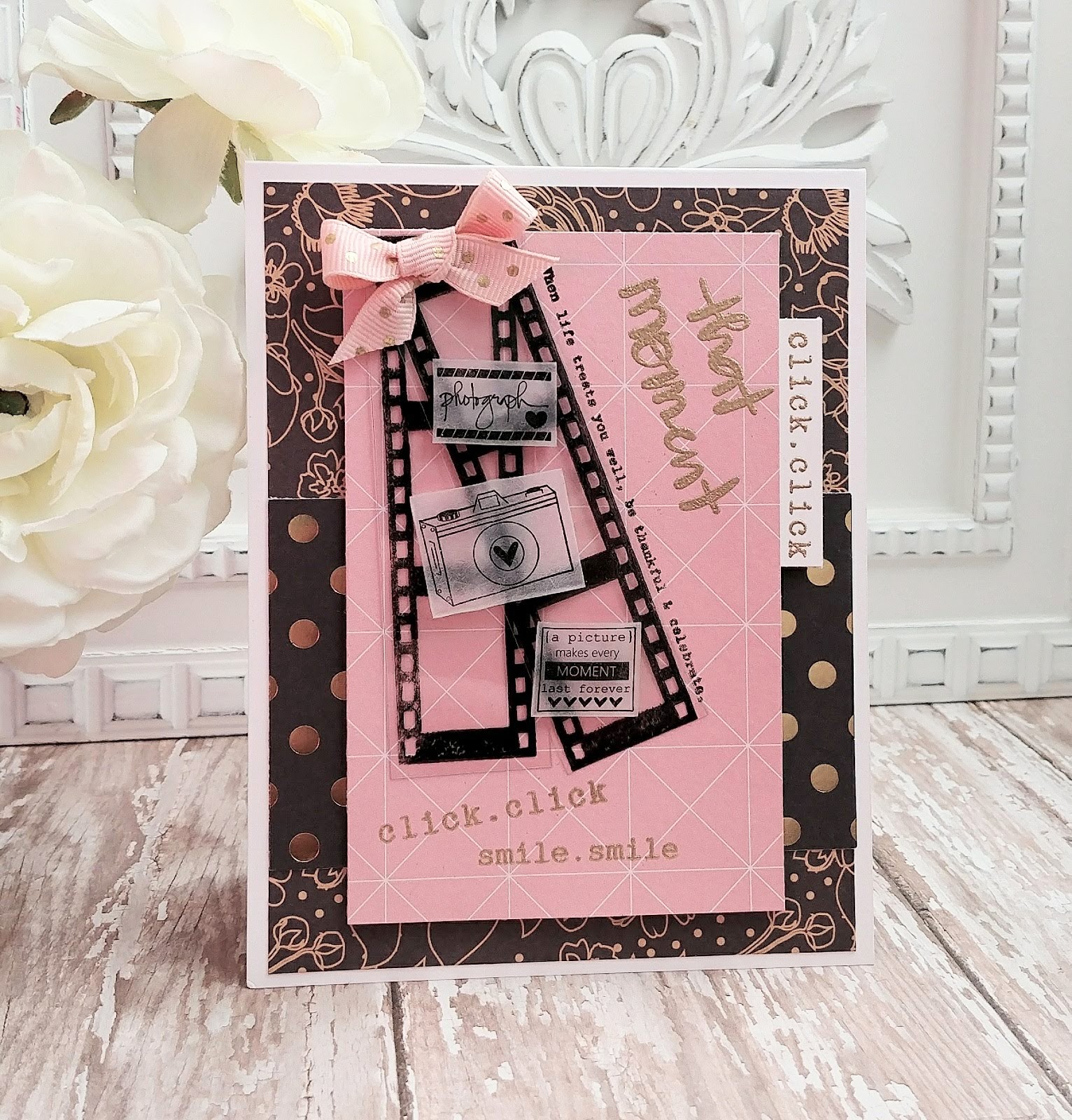 Welcome! It's Kelly here with my latest installment of Tuesday Ideas! I've had this idea rolling around in my head for quite a while, so I am excited to share it with all of you! Last time, I shared with you a fun idea for using acetate, and I'm back at it again, but this time I'm also incorporating Shrinky Dinks! I knew that I wanted to stamp the film strip image from the Journey Stamp set onto acetate using Jet Black StazOn ink. I also wanted to incorporate many of the larger images from the set into my design. This would have been impossible with such a small card, but by shrinking them, I have the perfect, tiny embellishment!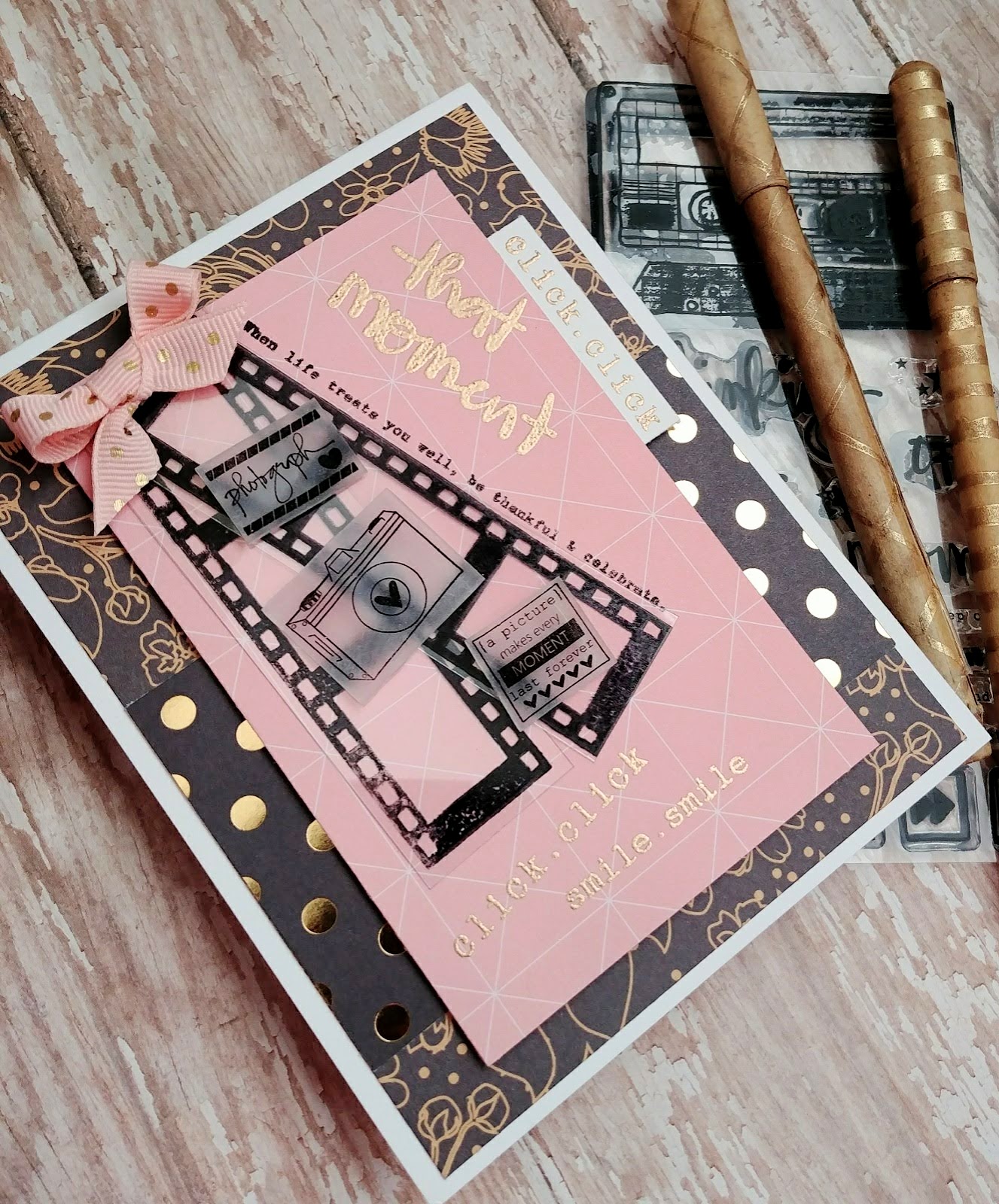 The images on the Shrinky Dink pieces are all from the Journey stamp set as well. I created this card to send to the photographer that took my daughter's head shots and performance pictures when she performed in The Nutcracker this past Christmas season. I can't wait for her to get it! I really think she will like all of the details that I included on the card. The "click click" and "smile smile" images are heat embossed on the card using gold powder.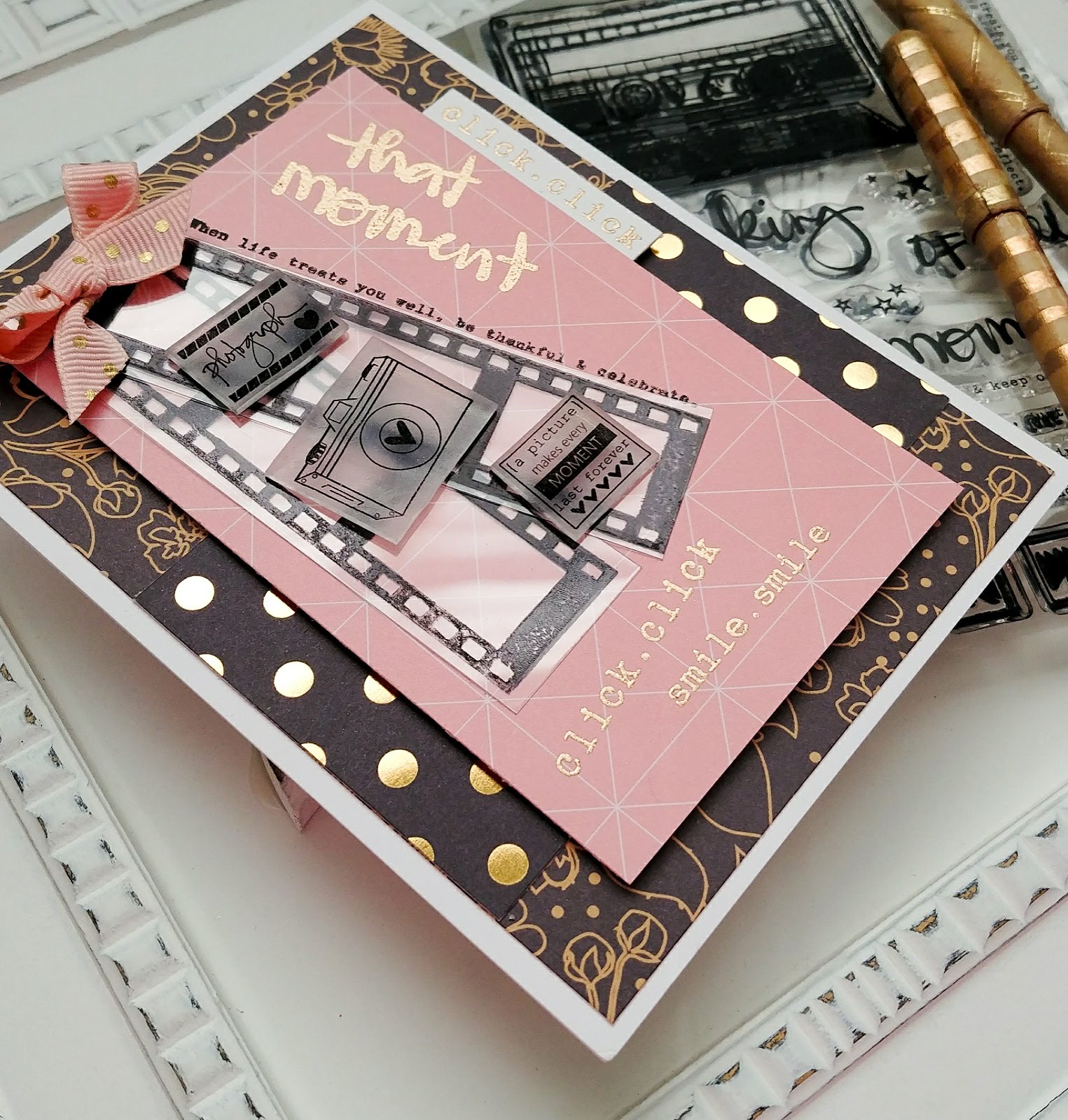 I absolutely LOVE how perfectly the "that moment" sentiment complements this design. It, as well as the black sentiment stamped along the film strip, is from the newly released Daily Thoughts stamp set!  It is also embossed in gold for maximum shine! The film strips are stapled to the card and then I added a small pink bow to cover them.  I had so much fun on this design!