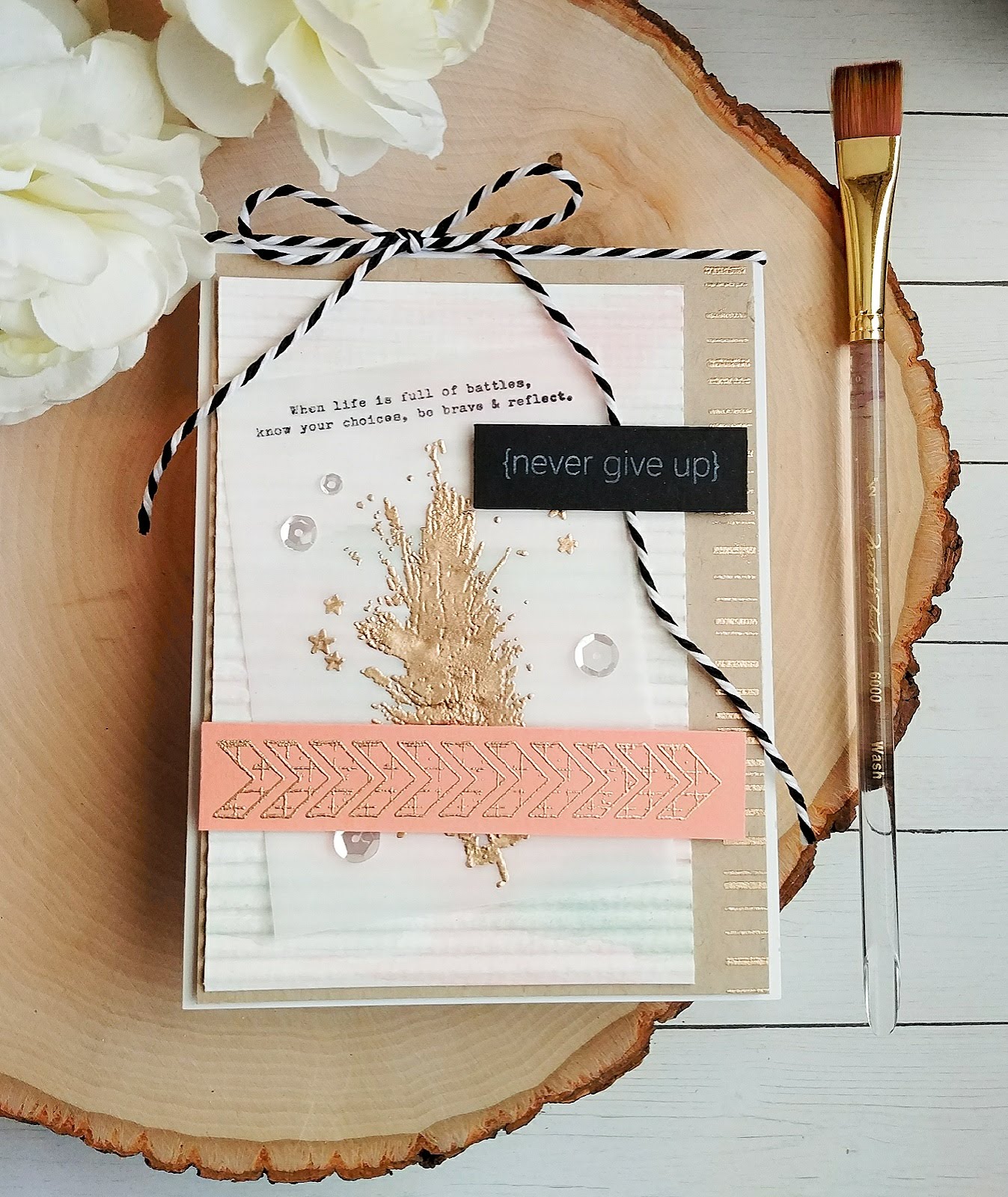 Hello and welcome! It's Kelly here and I've got an inspirational card to share with you today. I combined a few sets to create a card for someone who may be going through a hard time. To begin, I embossed the feather image from the DIY Stamp set using gold powder onto vellum. I also embossed a few of the outline star images from the new Daily Thoughts around the feather for some added interest and detail. The smaller  sentiment, which is also from Daily Thoughts, is stamped onto the vellum using Jet Black StazOn ink. I like using this particular ink because it is a solvent ink and it won't smear on the vellum.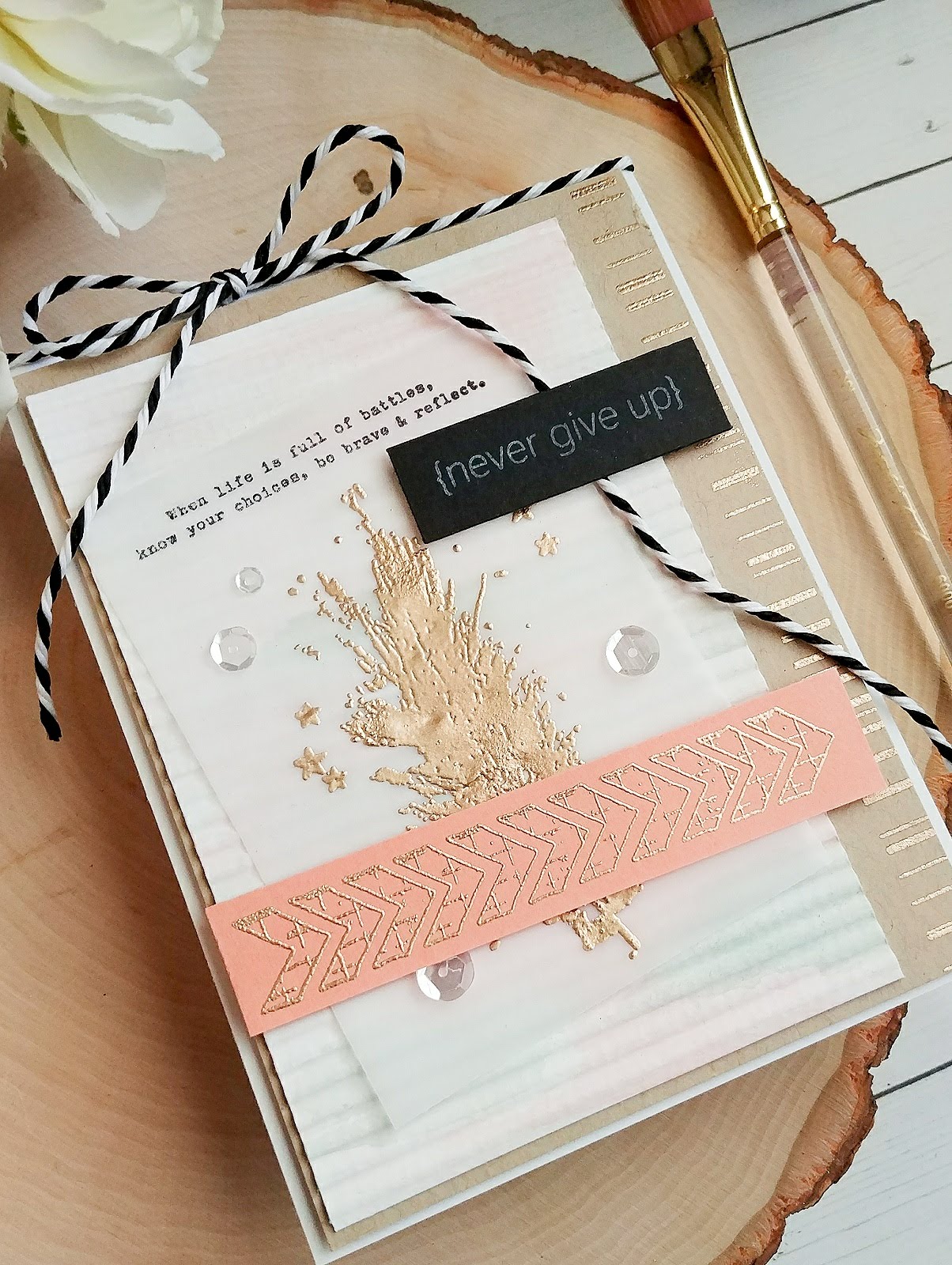 The arrow or chevron image is gold embossed as well onto a strip of coral colored cardstock. I trimmed it down to fit nicely over the vellum piece. I did some loose, messy watercoloring onto a panel of cold pressed watercolor paper and then ran it through my crimping tool for some added texture. I did some creative gluing on the back of the vellum, applying glue on top of the gold stars, the feather, under the coral strip and under the "w" on the word "when". Once I had the glue in place, I adhered it to the corrugated panel. I applied pressure here and there so that it all stayed in place.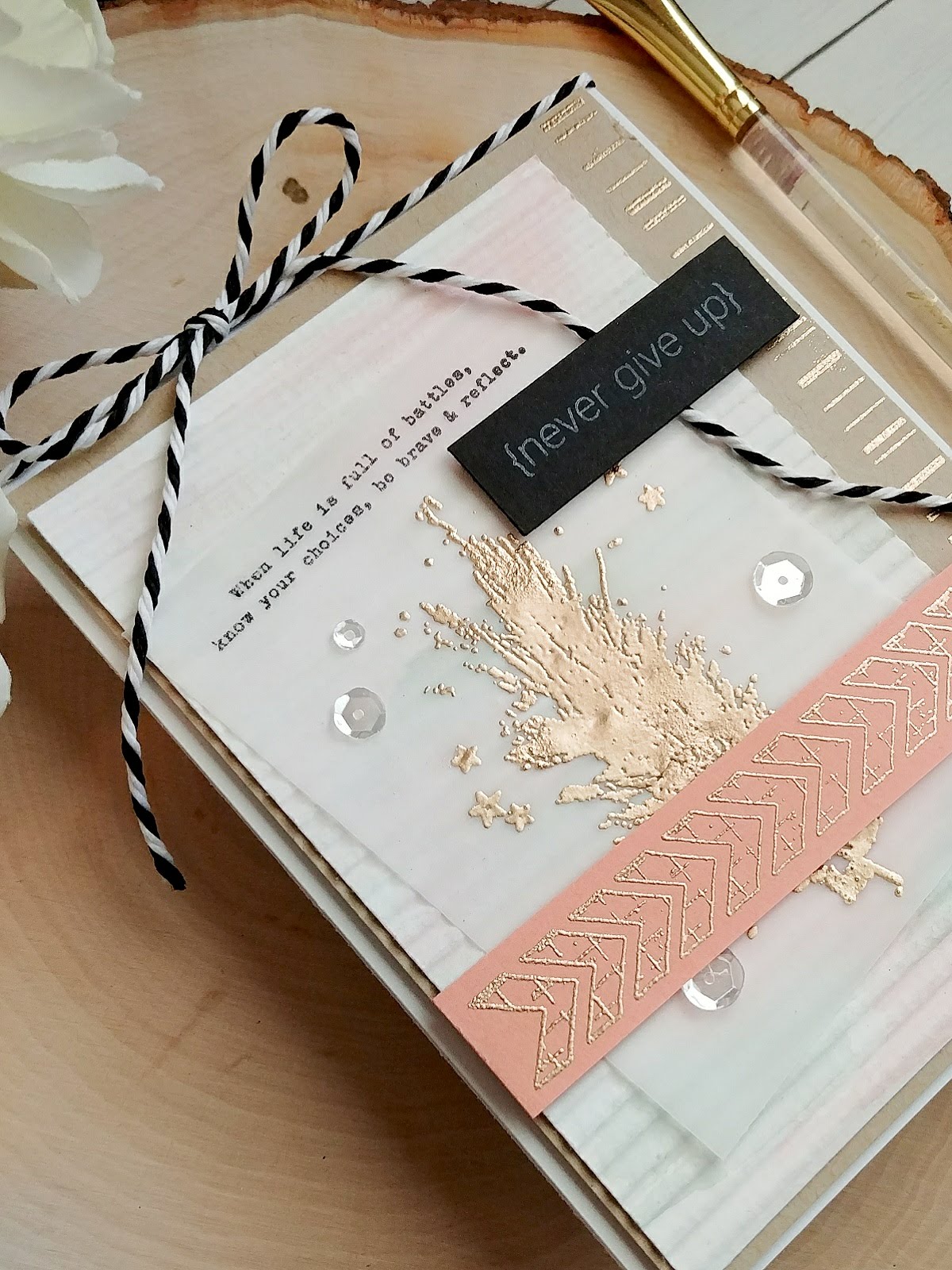 The "never give up" sentiment is stamped in white pigment ink onto  a strip of black cardstock. I added this to the vellum piece using foam squares. This entire focal panel is adhered to a piece of Kraft cardstock that has another embossed detail. I wasn't planning on using a third set for this card, but I just LOVE the small detail that these horizontal lines give the side of the card. This particular stamp is from the Coffee Love set. I added a few clear sequins, which also have glue under them to hold the vellum to the corrugated piece. The finishing touch is a bow of black and white Baker's twine, which gives it another pop of black! I actually added the "never give up" sentiment over the top of the tail of the twine to hold it in place.  I love how soft and pretty this card turned out…just perfect to give someone for a bit of encouragement!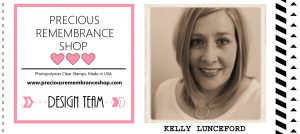 Kelly Lunceford {Flutter by Atomicbutterfly}