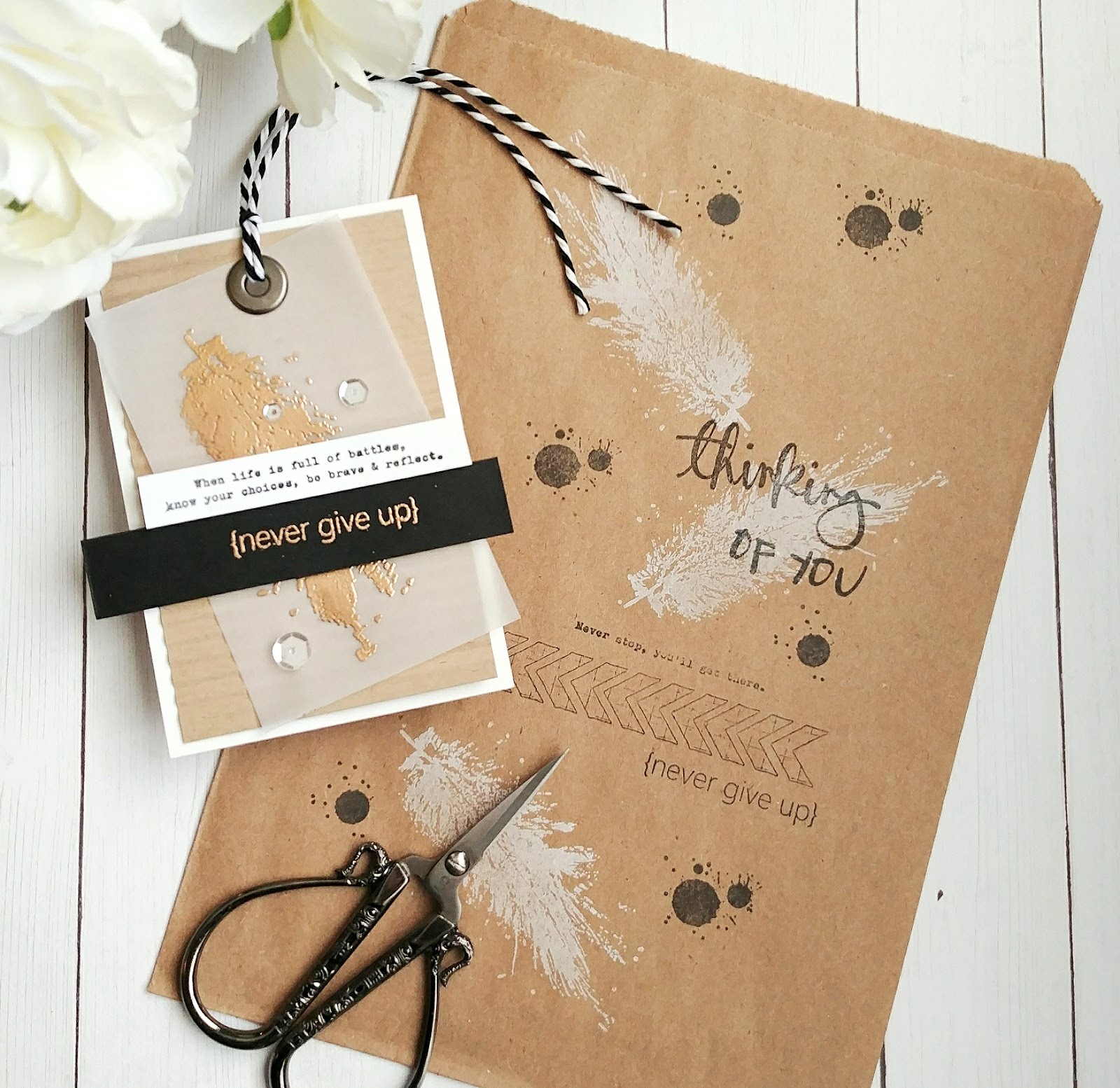 Welcome! It's Kelly here! I'm back today sharing a new companion project that goes along with the project I made last time. I really liked how my card turned out, so I decided to make a coordinating bag and tag. To begin, I got to work stamping images from the DIY Stamp set and the Daily Thoughts stamp set onto a Flat Kraft Bag. These are perfect for all kinds of gift giving or even to use as an envelope for your card. I plan on using it to add a chocolate bar or a sweet treat for someone who is going through a hard time. They also work well for gift cards, especially the kind you find at the big kiosks at the store that have the large part with the hang tag. I hate taking those off, but they are hard to fit in traditional gift card holders! These flat bags are the perfect solution!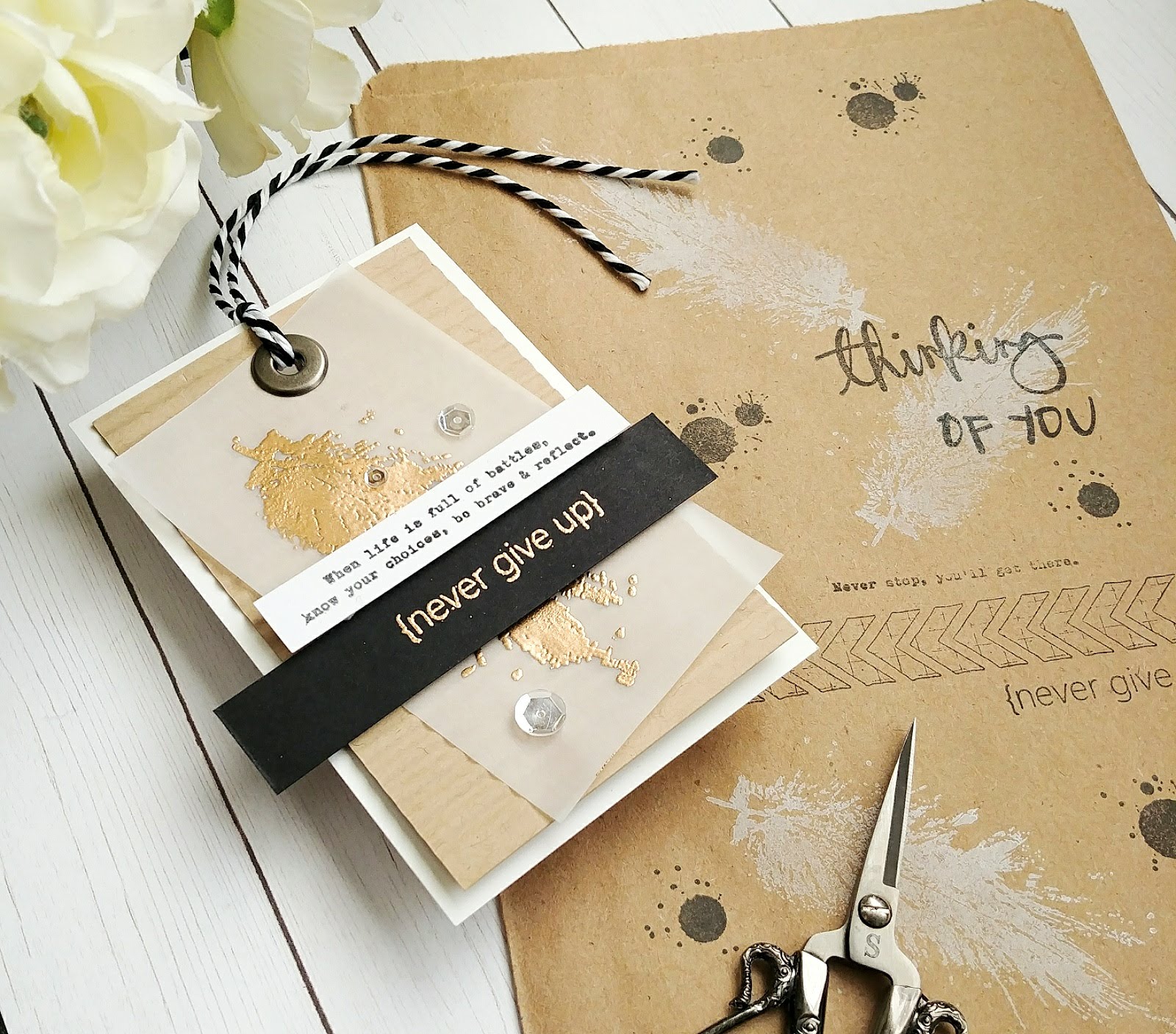 I used white pigment ink and black for a bold look. I just love how the sentiments from these two stamp sets mix and match so well. I always like adding a tag for some extra detail.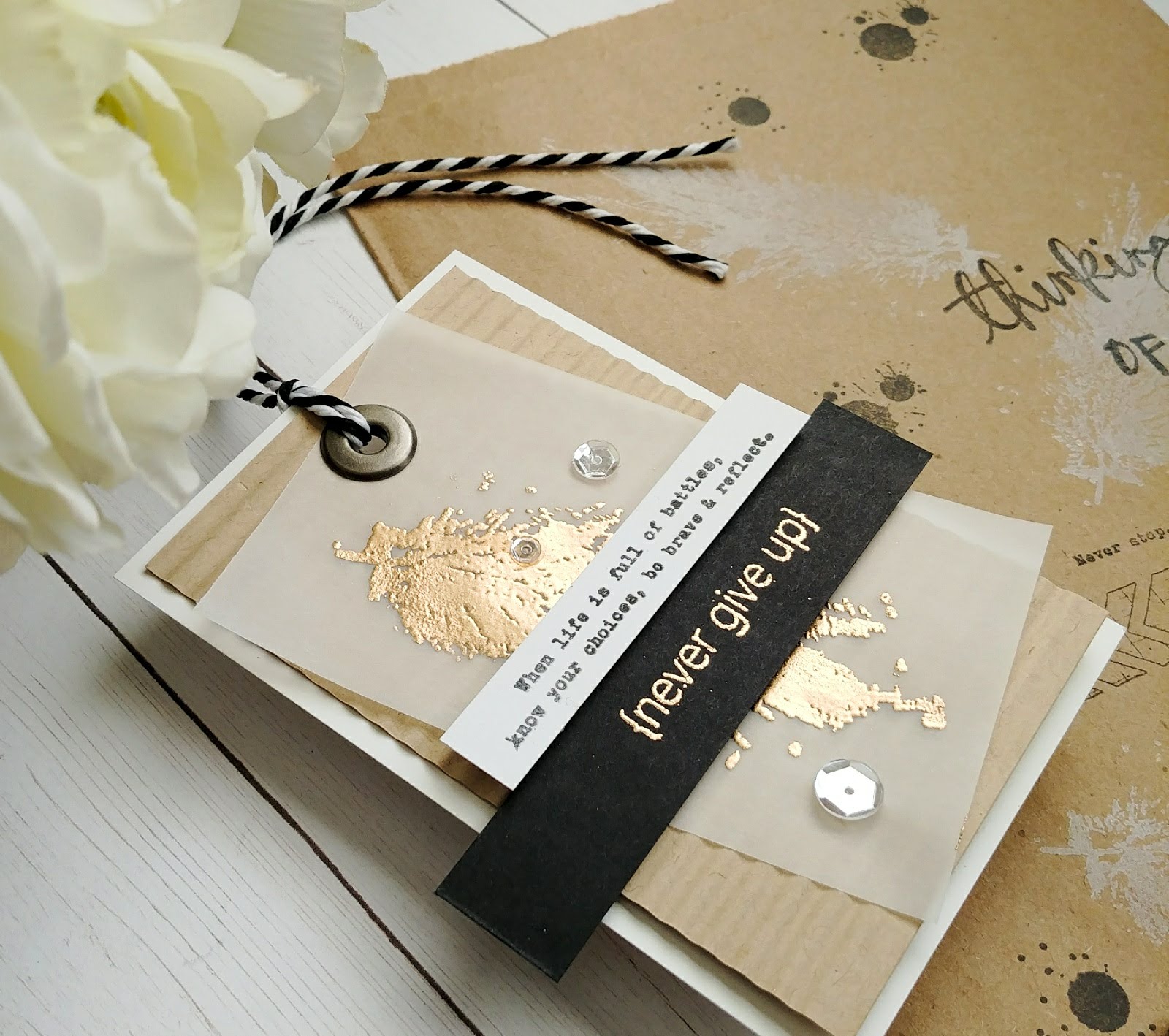 I ran some Kraft paper through my paper crimping tool and adhered it to the white base. I also embossed the feather onto vellum using gold powder. I used the "never give up" sentiment from the DIY set and the other sentiment is from Daily Thoughts. I used a large eyelet to secure all three of the layers. It is a great alternative to glue when using vellum. I also added a bit of Black and White baker's twine. I think this project will complement the card nicely. Thanks for joining me today.