So glad you're joining me for another Create It Wednesday.  Spring is definitely here in my neck of the woods, so I pulled out a pretty floral embossing folder, pastel Zig Clean Color Real Brush Markers and the wonderful PRS Sketchy Alphabet stamp set.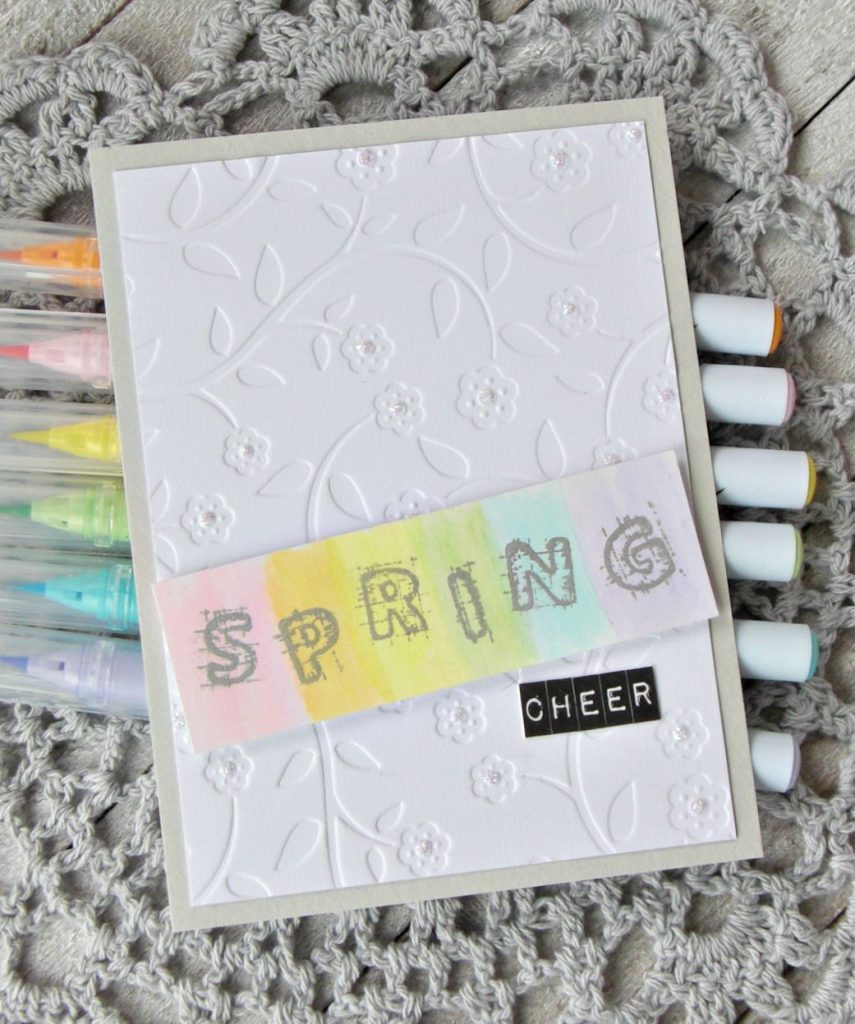 I positioned the letters in my stamp positioner, but you could easily use an acrylic block.  I held the lid high enough to make a little dab where I wanted each color.  Then I used a waterbrush to pick up each color from an acrylic block & make the stripes.  The letters were stamped in silver, as I love how it looks with pastels.  I cut the piece into a rectangle and mounted it at an angle with foam tape to the debossed side of the white panel.  Little stickers come in handy for small sentiments like the word cheer I used here.  I decided a bit of sparkle was needed, so used glitter glue in the center of each flower.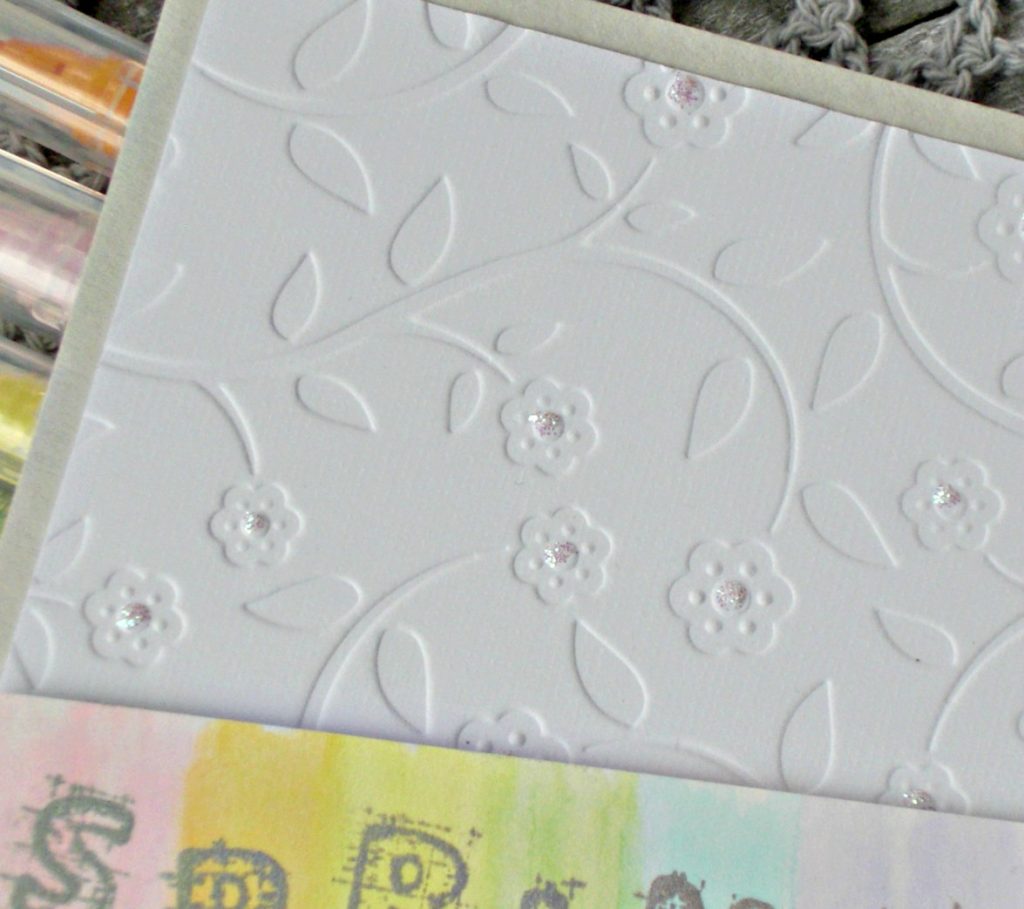 Luckily, this time I didn't do my usual messing it up before it dried–haha!  The card front was covered with a piece of soft, gray cardstock and it's ready to mail.  I hope you've been inspired to make & send something cheerful for one of your friends.  Be sure to check out all the wonderful products in the PRS Shop and I'll see you next time.