Hidyho PRS friends! I have two cards to share with you today featuring the Little Things stamp set. What started out as one project blossomed into a bonus card!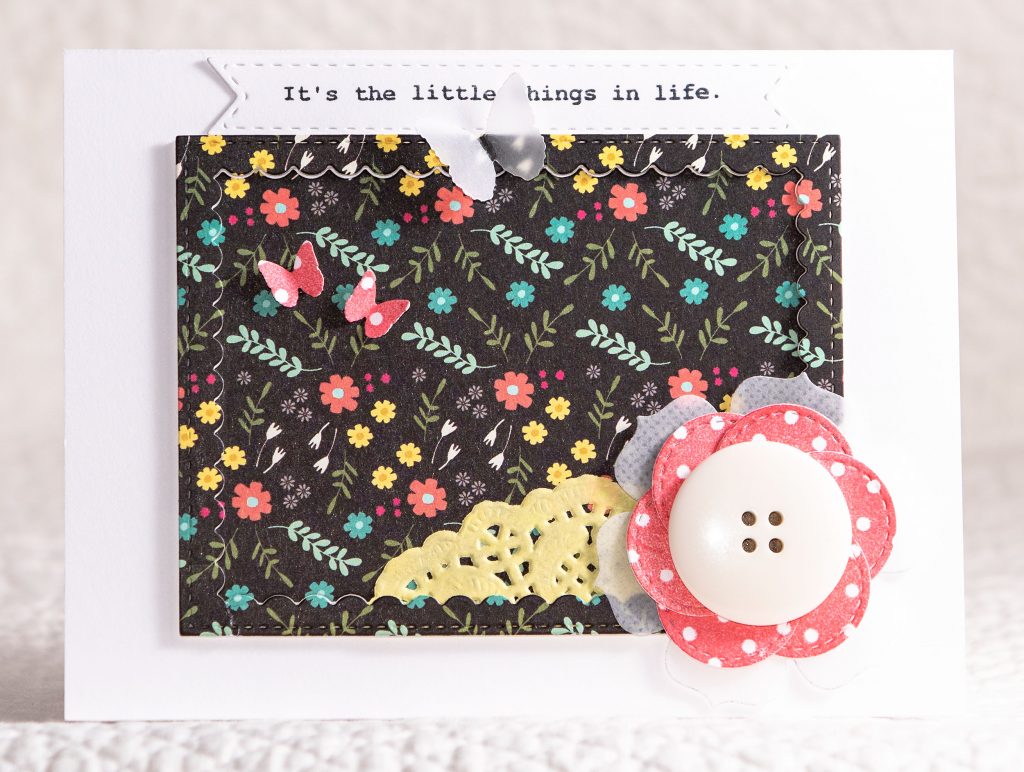 I had a thought just as I was going to bed one night that I wanted to make a flower using the polka dot border from the Little Things set. I stamped the border several times then die cut about a dozen circles in two different sizes from the long strips. I glued the smaller of the circles to the back of a large button.
*A tip here is to cut the bottom, or white half of the circle, into a V so you can conceal it behind the button.*
My plan was to then add the larger circles as a second layer to the bloom, but I didn't like the way this looked. Instead, I adhered a die cut vellum flower. I popped this onto a cute patterned paper frame with a snippet of a Mini Yellow Doily from the shop. I added a sentiment banner to the top of the card along with a few punched butterflies.
Not wanting those larger circles to go to waste, I created a scalloped border with them!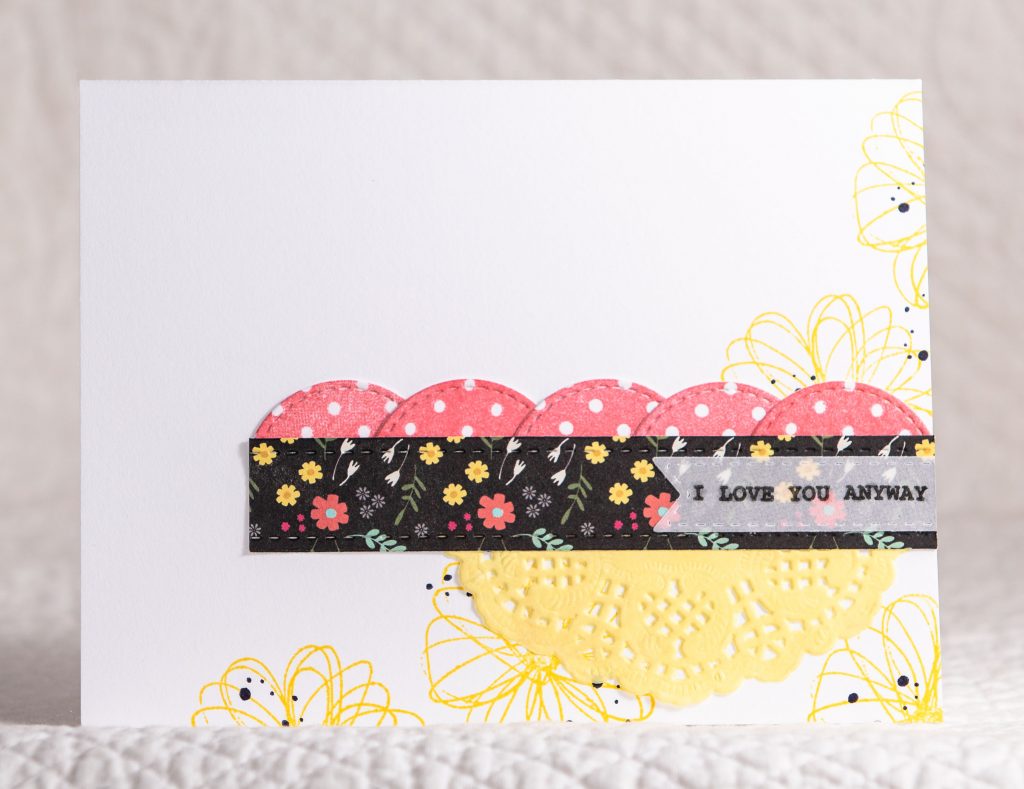 I've used the same paper and doily here but created a more modern looking card. One of the flowers from the Blossom stamp set helped to ground my design. A few speckles from the Fall Colors set were added for good measure.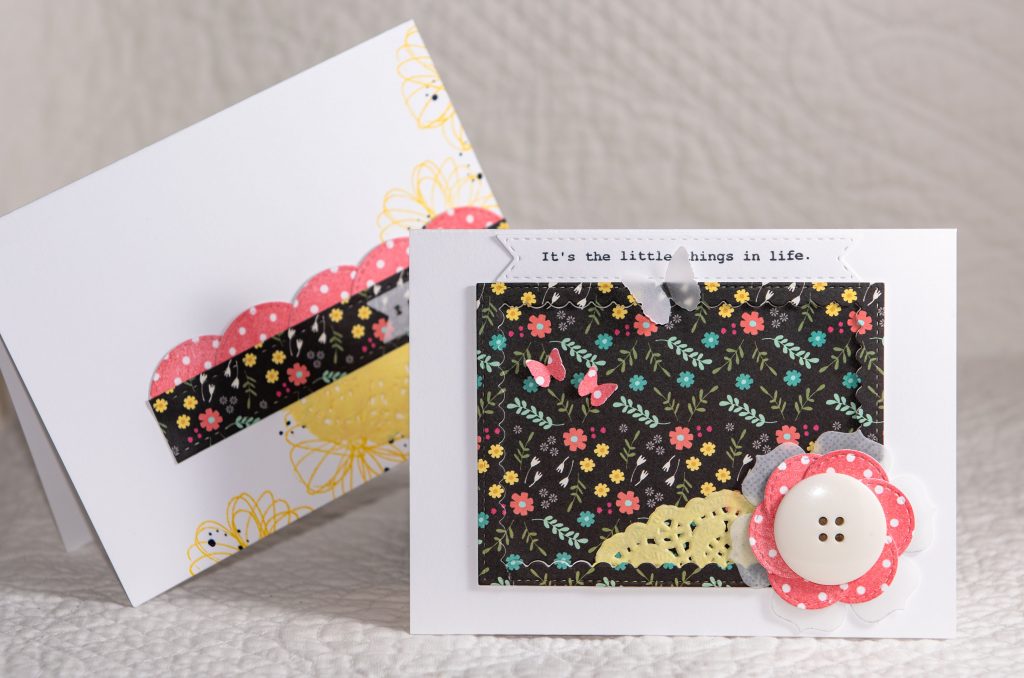 Never underestimate the possibilities of your stamps. One pretty little polka dot border provided me with two cards. Now who's mailbox should these be delivered to?