Happy Friday everyone!!  Rosemary here with another project to share using the newly released Little Things stamp set.  I combined the stamp set with several other Precious Remembrance Shop stamp sets and did some collage stamping.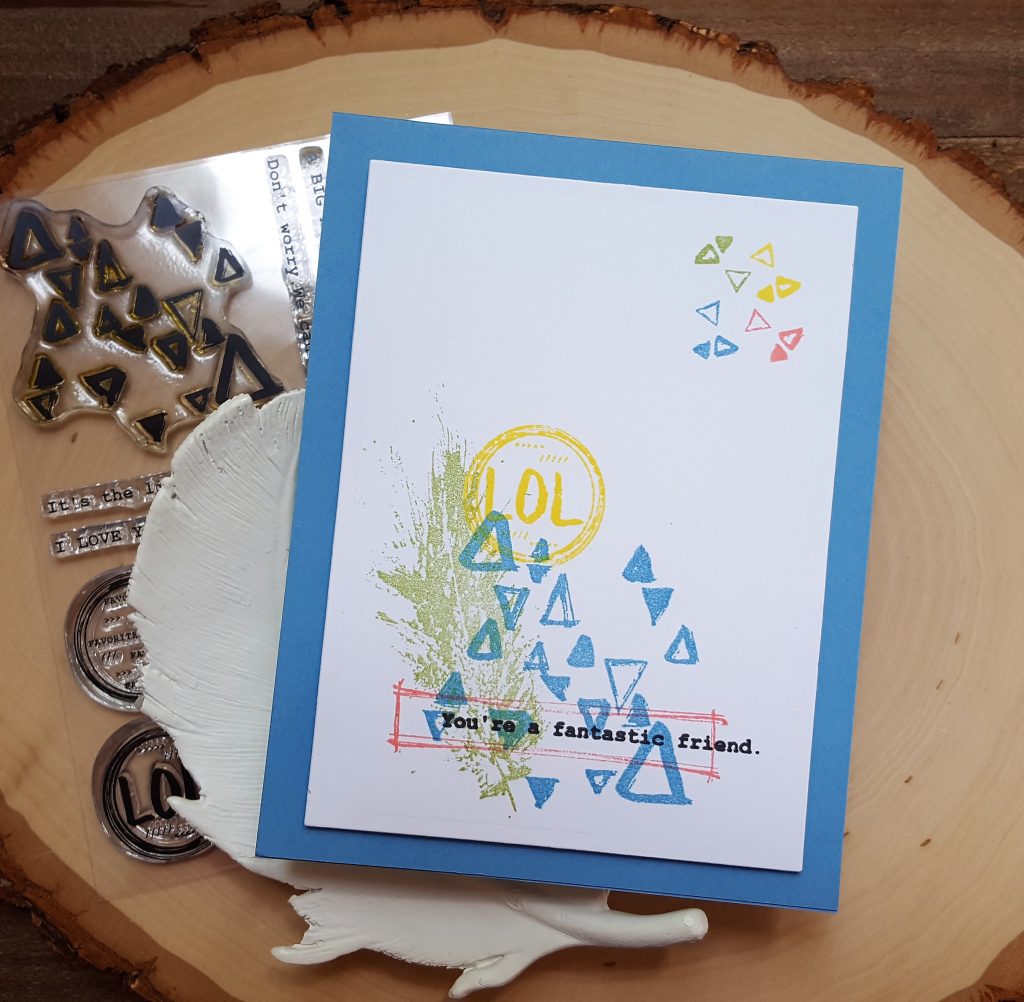 I started out by picking out the images that I wanted to use.  I love the feather image from the DIY set so I used that one along with the text box image from Fall Colors.  I used the color combo from Color Throwdown and then spent some time figuring out exactly how I wanted to used the images with the colors.  I finally settled on stamping the feather in green, the triangle images in blue, the LOL icon in yellow and the box in coral.  The sentiment was stamped in black to make it stand out.  Finished by stamping all the color in the upper corner using a small triangles image from the set.  Die cut the panel and adhered it to a medium blue cardstock base.  Super simple.
Hope you have a wonderful day!