Happy Sunday everyone!:) Dyane here, and today I have a card for you that's perfect for the upcoming holiday – July 4th!♥
Aside from mix & matching stamp sets, stretching your stamps is something I just LOVE when it comes on making projects. Versatile stamps that can work whole year round & in any occasion.
That's what I did on this project!♥
This is a one layer card, and keeping it plain white for my card base. I focused on 3 colors of inks – red, blue, & black.
First, I stamped my polka dots border from the Little Things stamp set. Love that border , just perfect in any projects!♥
Now the fun collage stamping will start!:) Woohoo!:)
I started stamping the wavy lines followed by the arrows from the Happy Mail Stamp Set. Making sure that everything are well balanced.
After that, I stamped the 3 big stars from the Totally stamp set.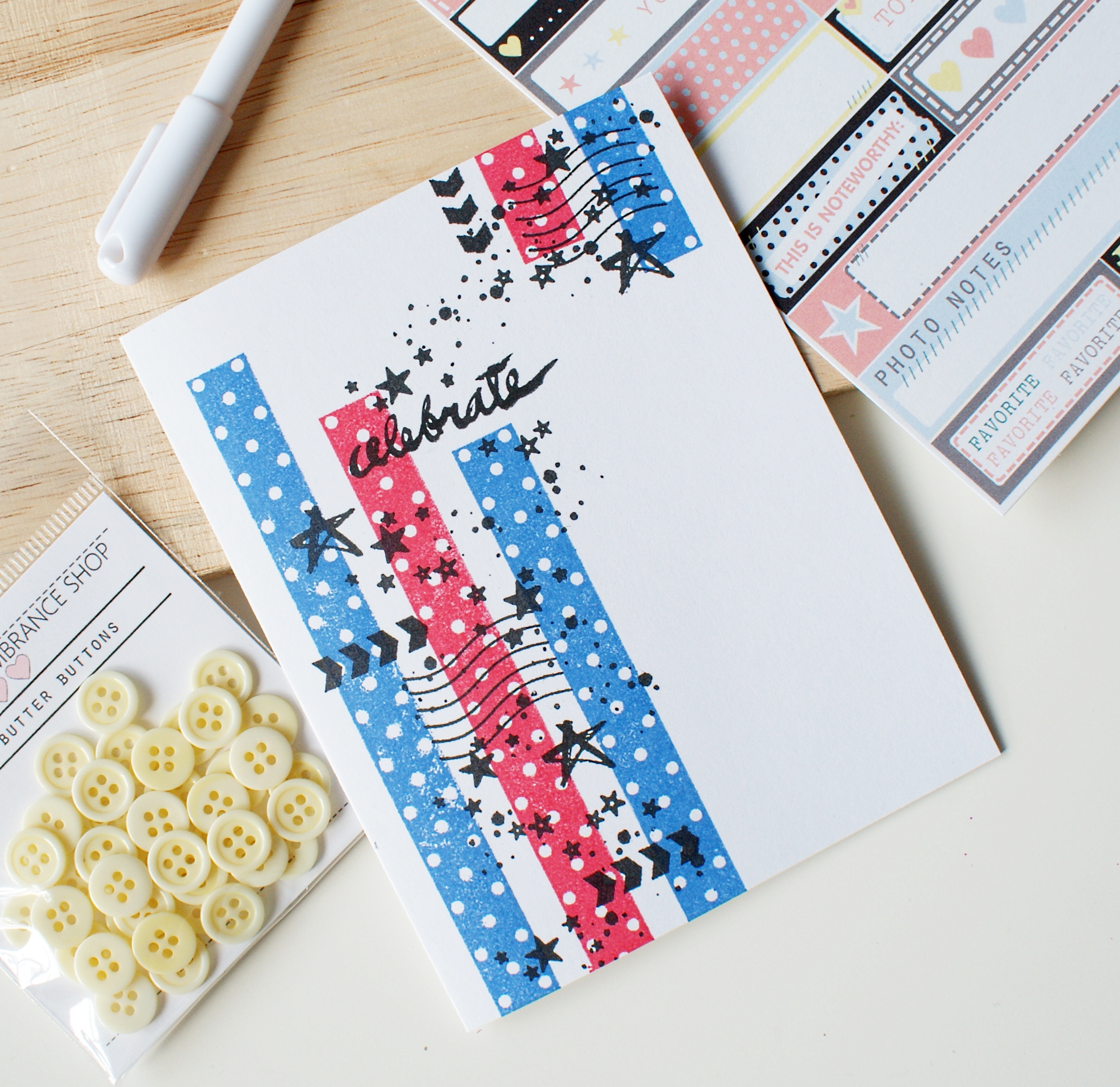 It doesn't stop there because we are still gonna' make it more fun like fireworks!:)
I stamped my "Celebrate" sentiment from the Oh So Fun stamp set.♥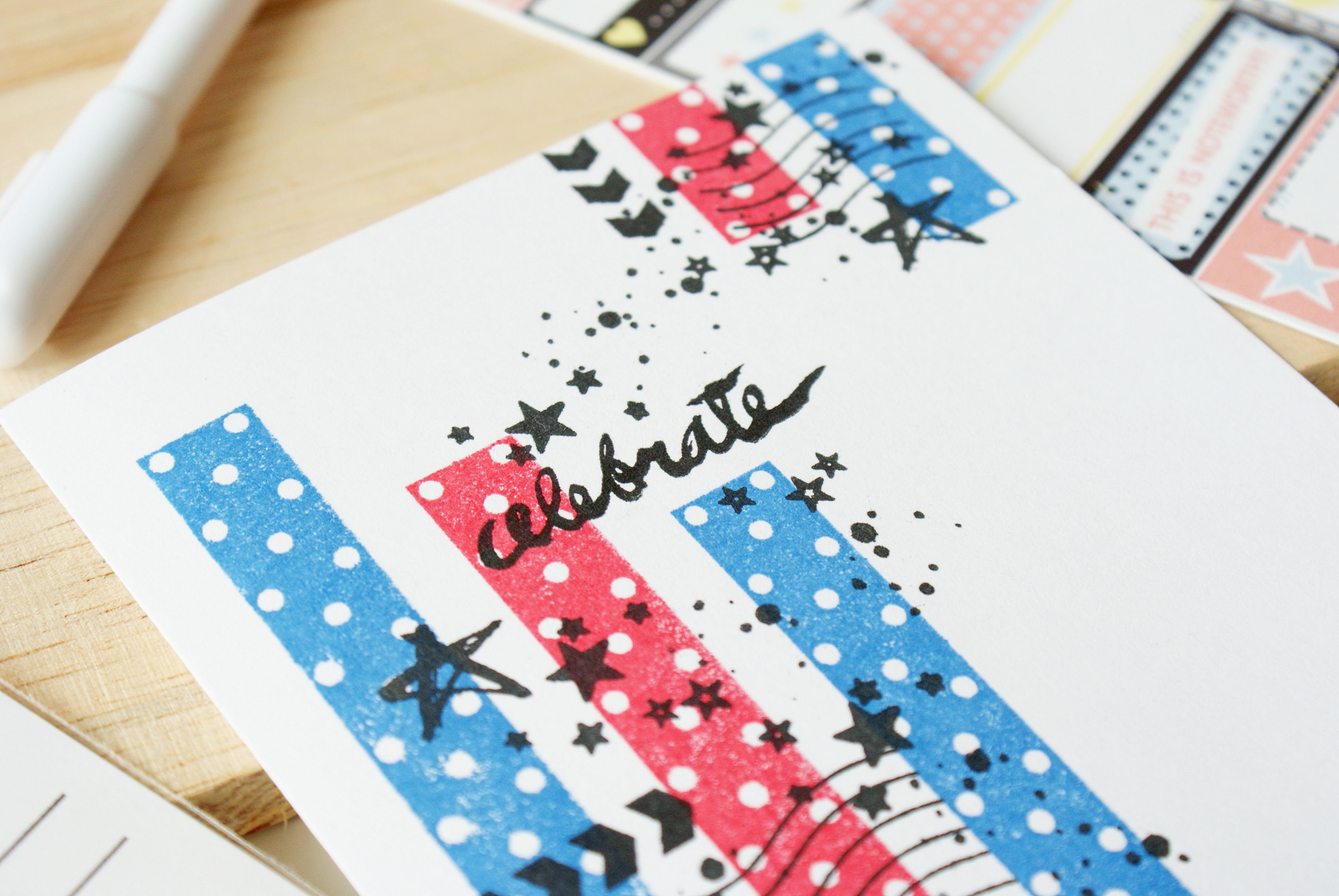 Now my favorite part is here!:)
Adding tons & tons of stars like a confetti! Yay!♥
It's quick & easy using the stars from the Daily Thoughts stamp Set .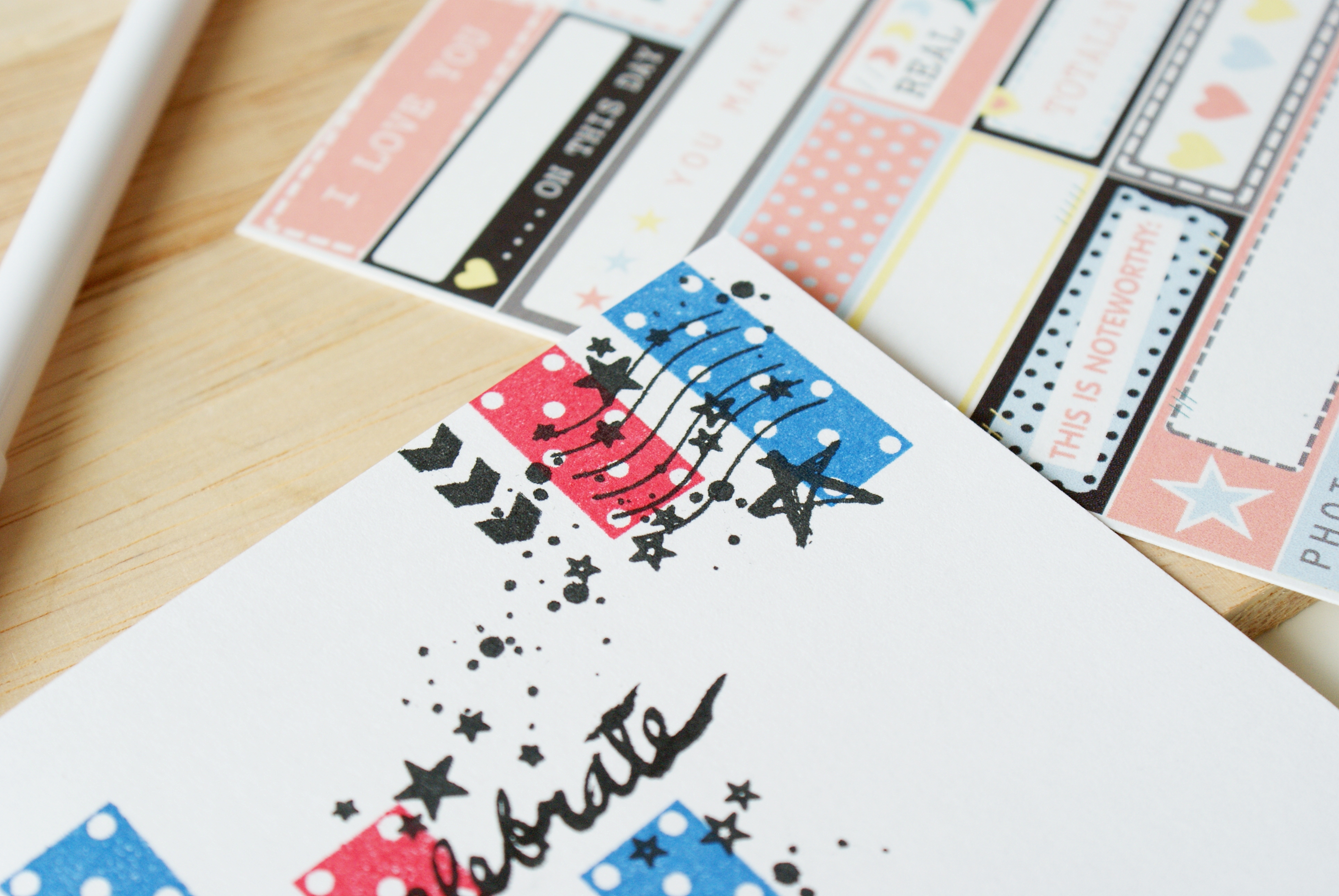 To complete my confetti, I have to add a final touch using the dotted splatters from Fall Colors stamp set.:)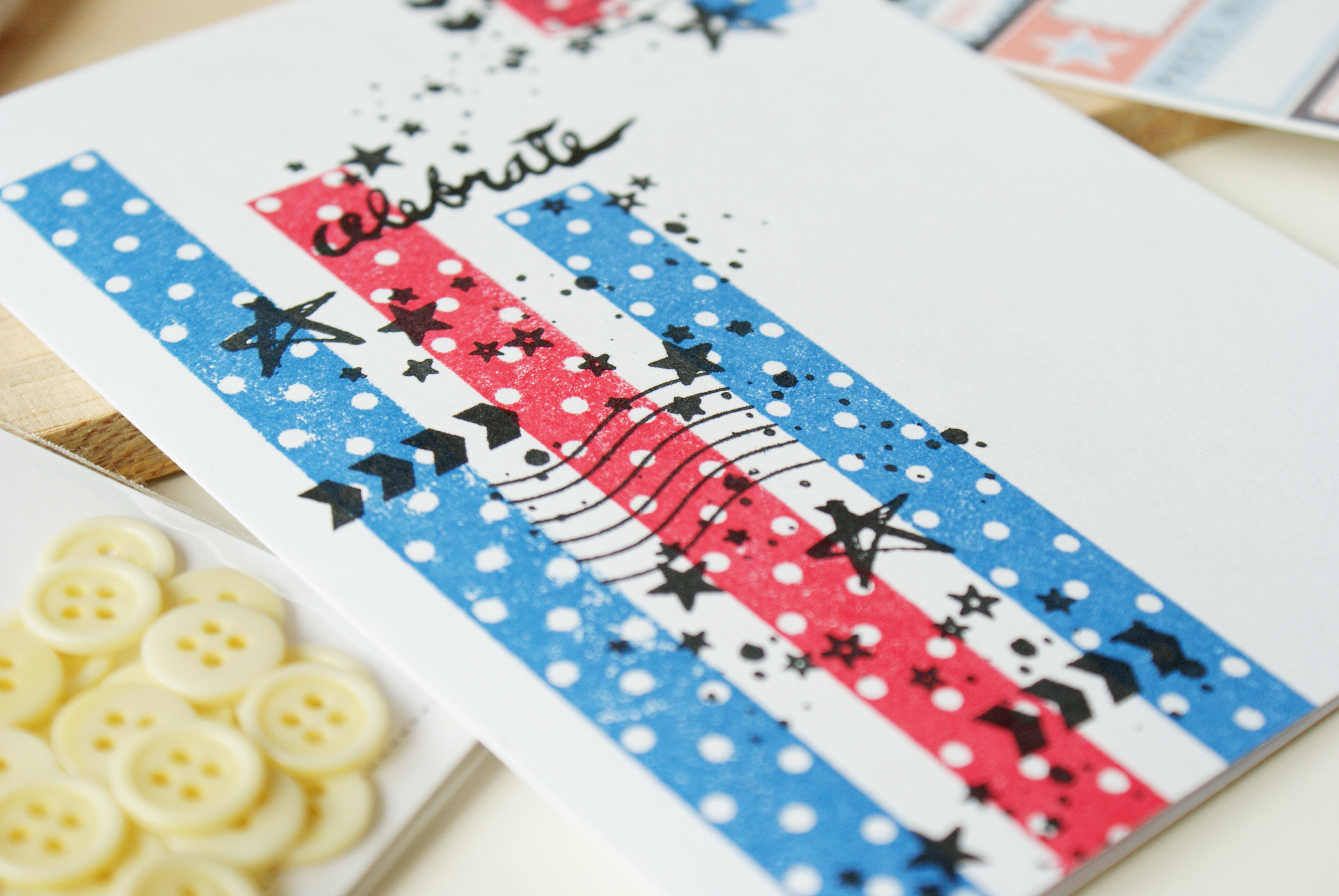 Oh how I enjoyed making this card! I hope you like it too!:)
Remember: You can always change the sentiment like "thank you". Or using the same layout , you can change the entire color palette and make a card for another occasion. The possibilities are endless!♥
Thanks for joining me today & Happy Stamping!
——————————
If you're new to us – Checkout our free gift this month of June with qualifying orders!:)
Do you have any projects using our stamps? We would love to see it!:) Make sure to tag us on instagram  #preciousremembranceshop or #preciousremembrancestamps