Hello stampers! Yay for July!♥ And we have our first project for this month! Created by our guest DT Heather.:) She has an exclusive coupon for you that you can use this month in the shop.
Get an extra 10% off for purchase $30 and more.
Coupon Code:heather10
Isn't it perfect for this season? Specially when you're travelling. A travel journal is a must have to document each trip & you're favorite food!♥
Here's a little something to give you an idea to create a quick & easy journal.
Supplies: Coffee Love Stamp Set , Coffee Love Stickers, Today Paper Snippets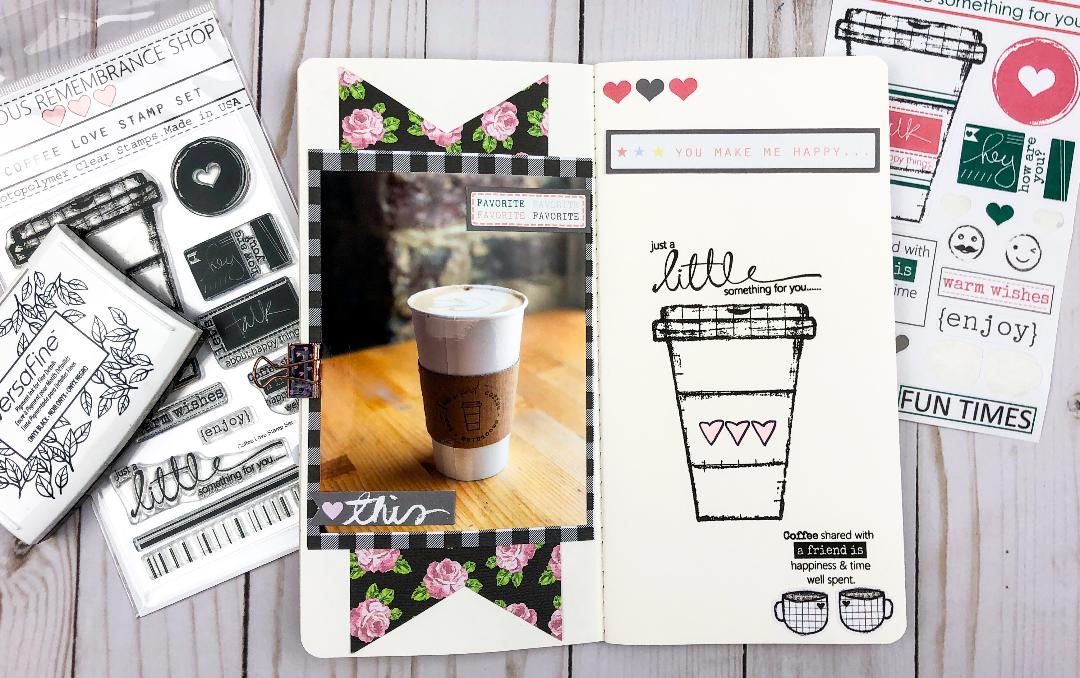 Here's a process video for you!♥

Thanks for joining us today! I hope you got inspired.:)
Happy Stamping!
Do you have any projects using our stamps? We would love to see it!:) Make sure to tag us on instagram  #preciousremembranceshop or #preciousremembrancestamps
Project by: Heather