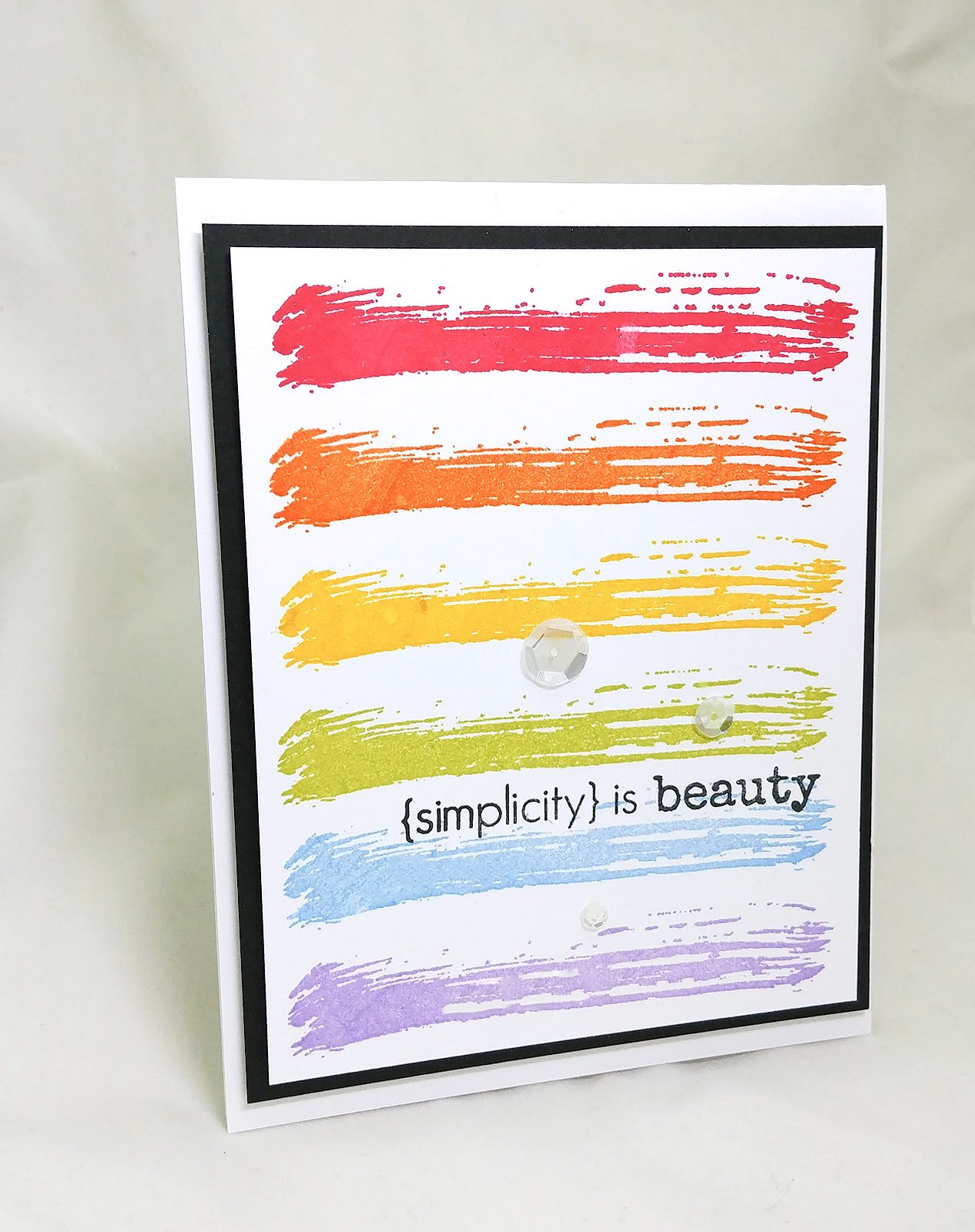 Hi! It's Kelly here with a bright, rainbow card that is super easy to make and equally easy to mass produce! I've been itching to use this beautiful sentiment from the New Day stamp set that says "simplicity is beauty". Now, I don't know about you, but I thought it would probably be a good idea to keep the card simple! LOL!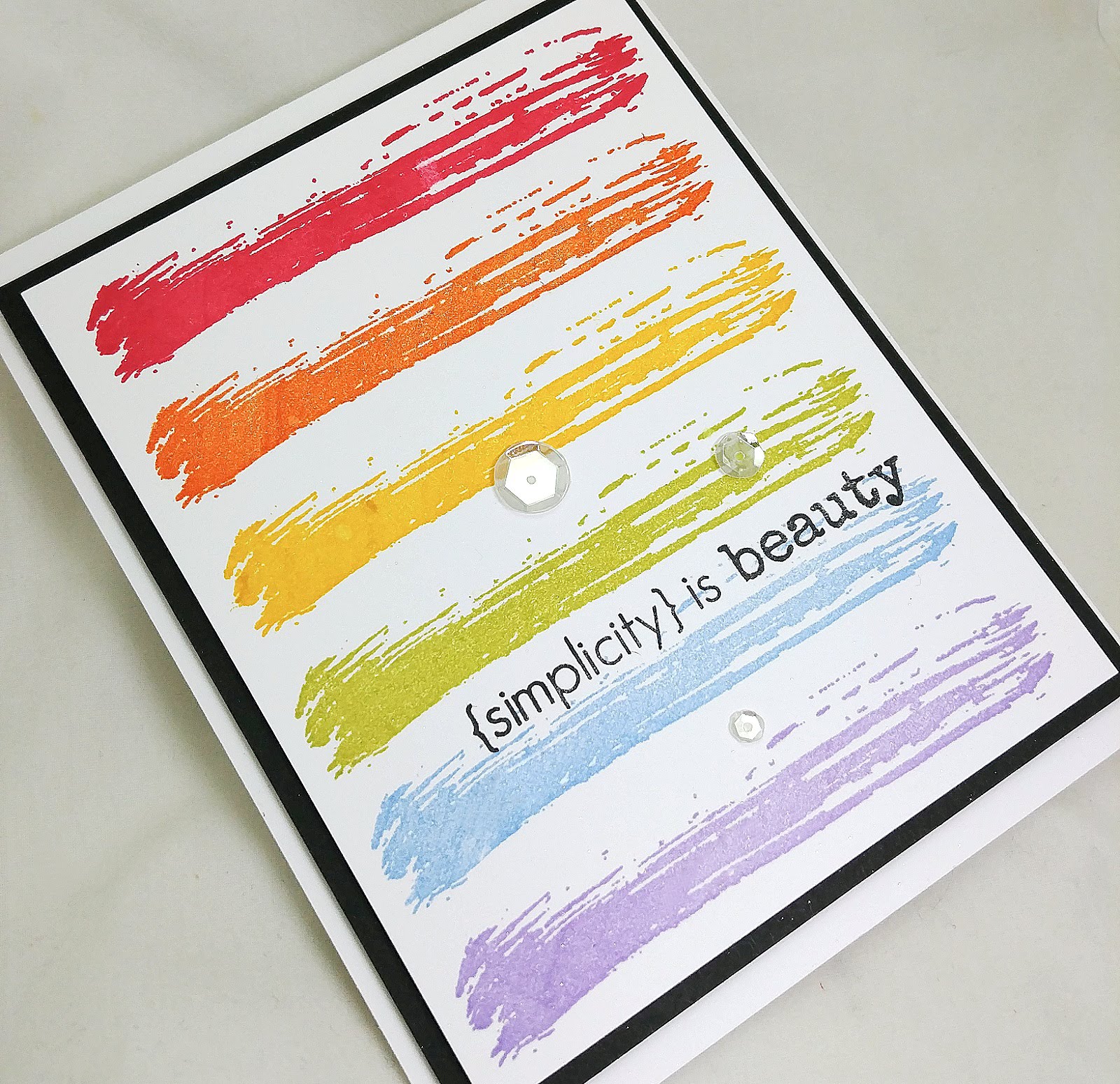 I thought to myself that a rainbow is something that we all seem to marvel at when it appears after rain, or maybe it might make an appearance through the water coming through the sprinklers, or waterfall. It is such a simple thing, but so beautiful and that is how my card came to life! I knew that the paint swoosh image would make a perfect rainbow and the sentiment would complement it nicely!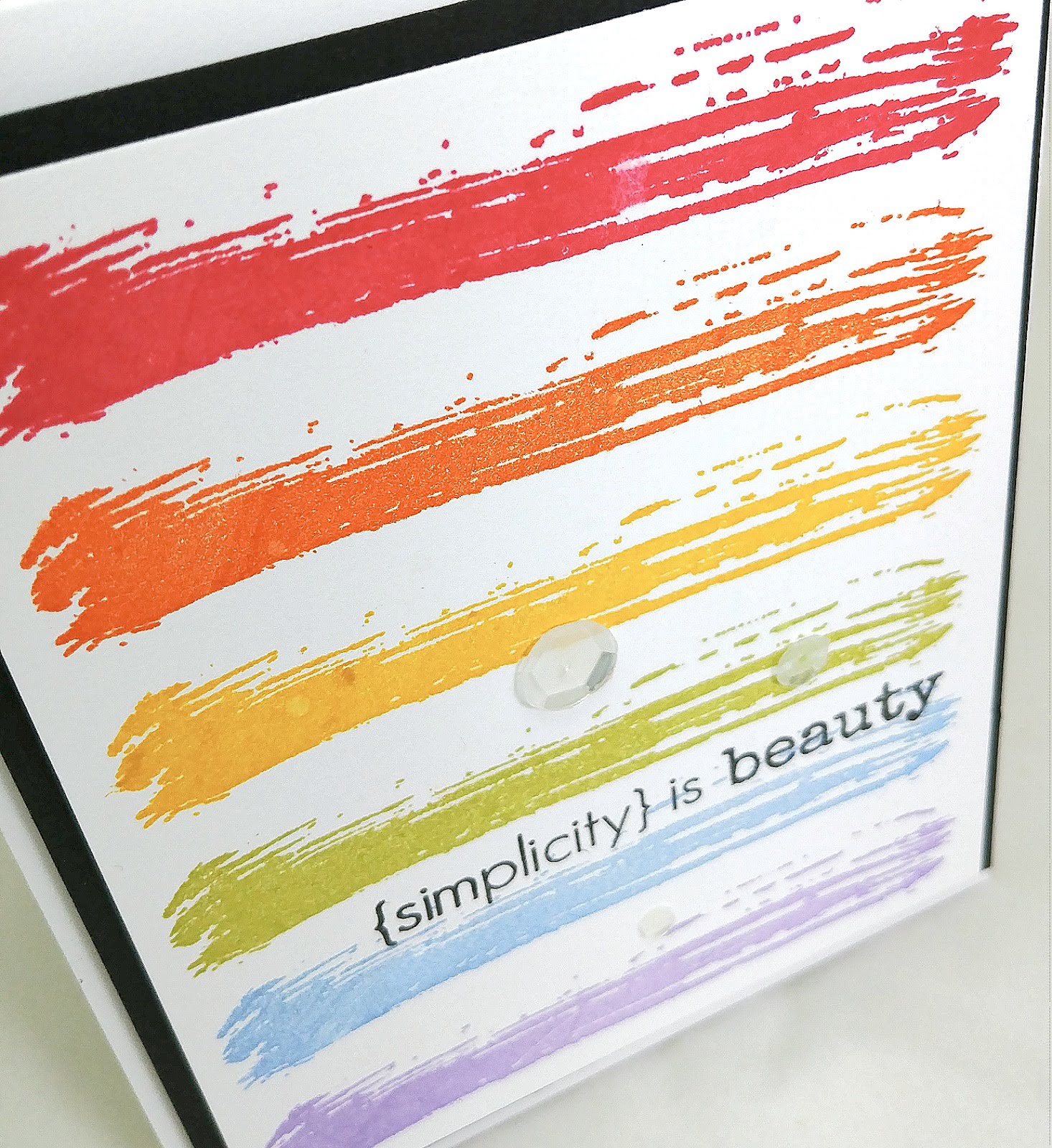 I used my MISTI stamping tool to align the image and then just used the rainbow colors in order. The sentiment is stamped in black with a few sequins to add some sparkle. I also spritzed it with shimmer spray for some added detail and sparkle.