Hi friends! September is flying by at lightening speed and that means Halloween will be upon us in the blink of an eye. I have a fun treat box to share today for my personal favorite little trick or treater, Sweet P!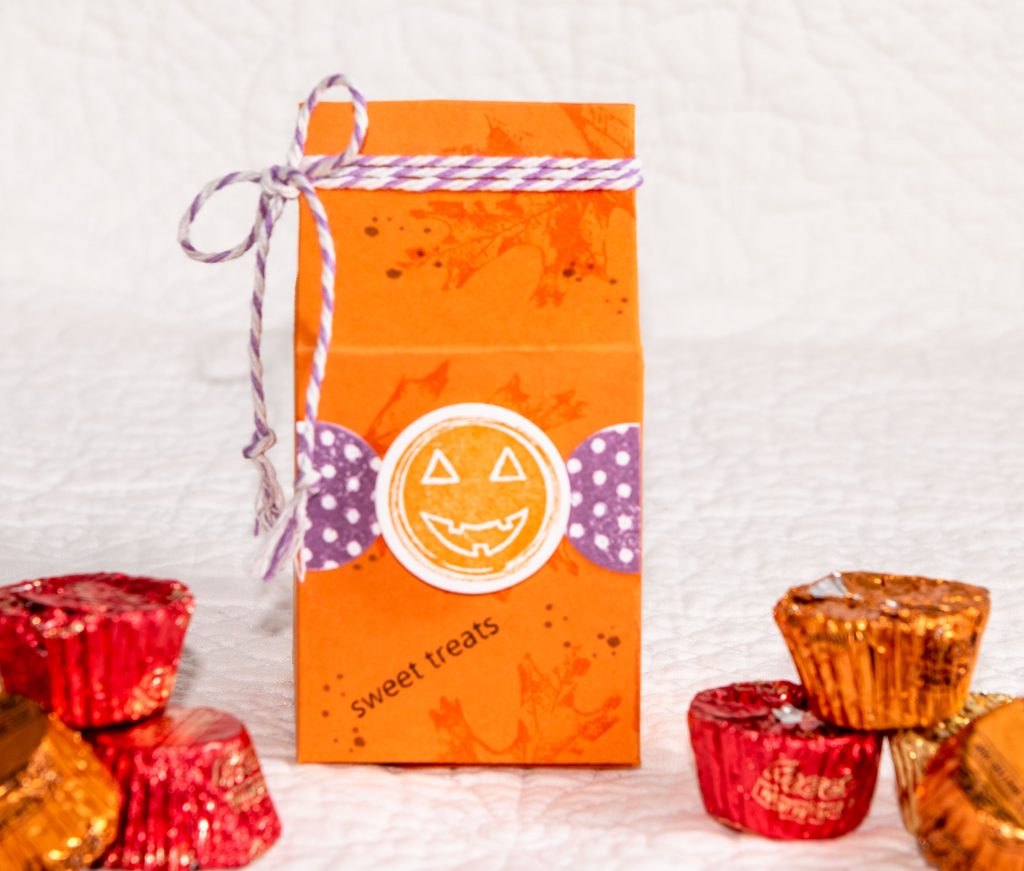 After cutting a milk carton from pumpkin cardstock, I stamped it with leaves (Fall Colors) using Versa Mark ink for a tone on tone look. I followed this with purple splatters (Fall Colors) and the sweet treats sentiment (Beware).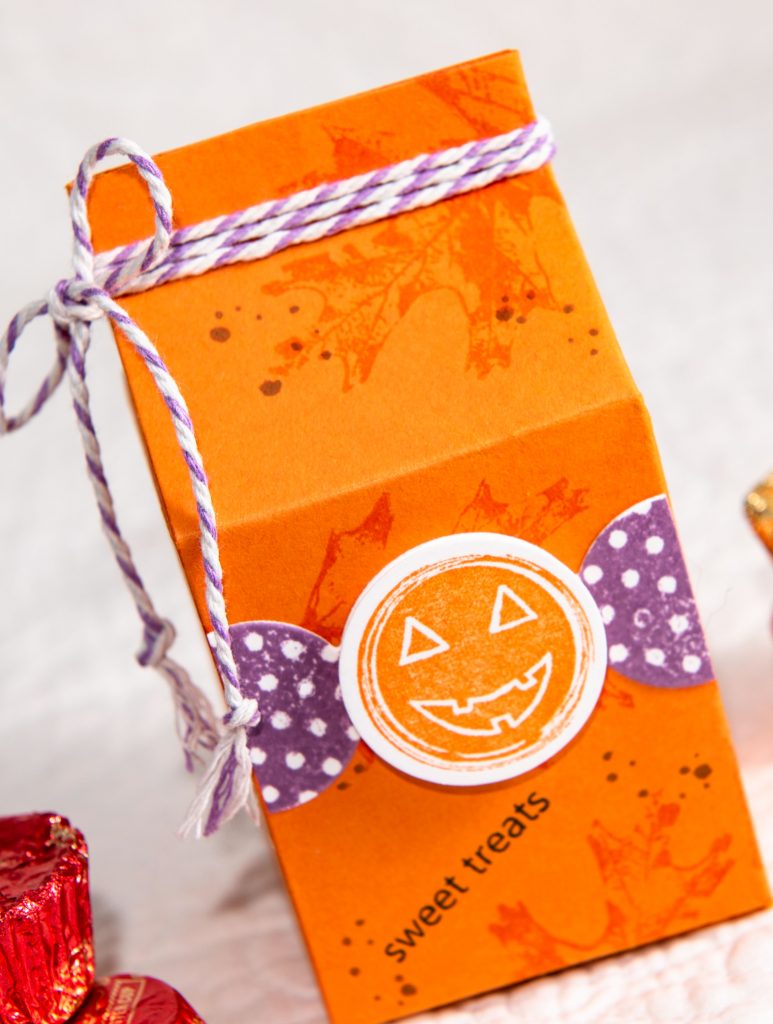 I used a small potion of a circle border to add purple polka dots (Border Tape #1) and a happy jack-o-lantern (Beware).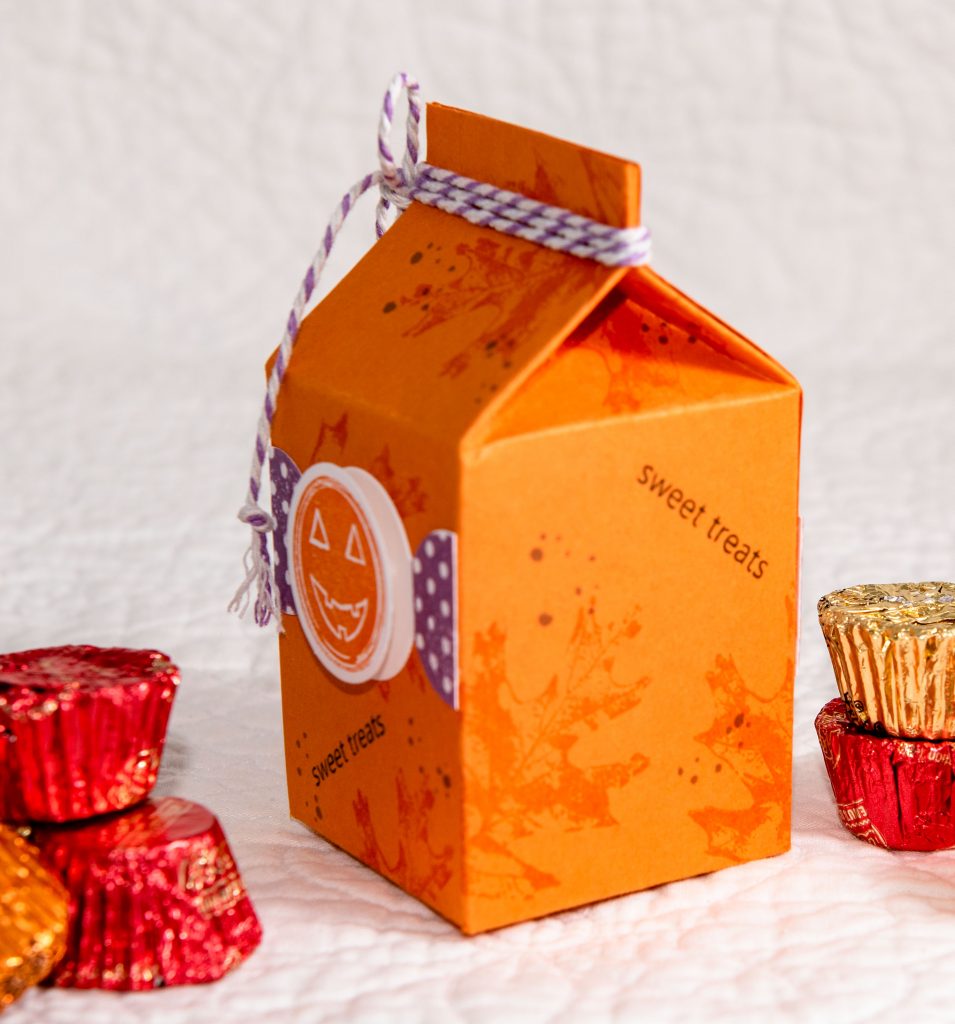 The leaves, splatters and sentiment are on all four sides of the milk carton. Two sides hold the jack-o-lantern. I'll fill it with mini Reese's Cups. After all, they're Sweet P sized!