Happy Friday everyone!  Hope you had a great week!  I'm popping in today with a fun little Halloween card that I made using four different (yep… four!) Precious Remembrance Shop stamp sets!   The four sets are Beware (currently on sale for $7.99!), Fall Colors, Positive Thoughts and New Day.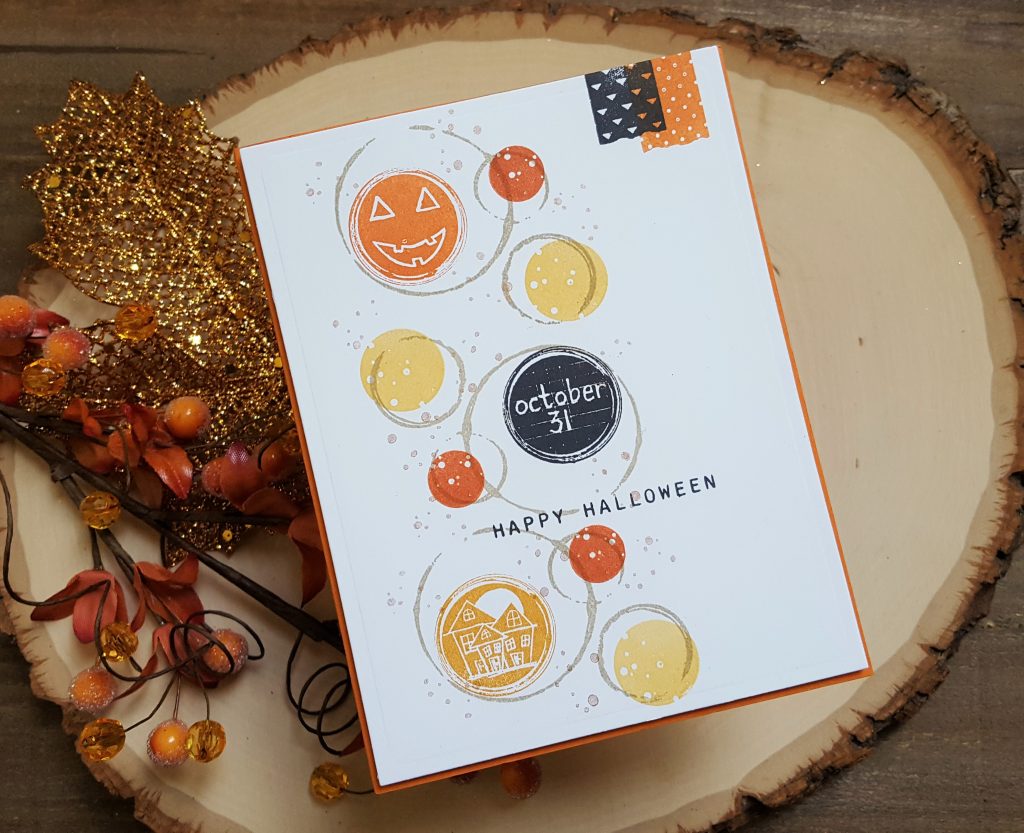 As I thought about what I was going to make for this week's post I went through all of my PRS stamp sets.  I knew I was going to use the Beware set, but wanted to mix things up a bit and when I saw the Positive Thoughts set I thought the circles image would work perfectly with the icon images from the Beware set.  So I started playing around with those two sets and working out my layout.   As I worked on the design I threw in the dots images from the New Day set and really liked what I saw.  I pulled out traditional fall/Halloween colors and got to work putting together my final design.   Once all the stamping was done I decided that the card needed just a little bit more so I added in the little splatter images from the Fall Colors set using Delicata Celestial Copper ink.  You can't tell it is copper in the photo, but it looks really pretty in real life.    The challenge this week at Simon Says Stamp Wednesday challenge is Halloween/spooky so I'm going to add this to their gallery.   And make sure you come back to the blog tomorrow as there will be a fun hop going on to celebrate the release of a new Precious RemembranceShop stamp set!  YAY!!
Have a wonderful day!
Hey There… rosigrl