Hi there, Lisa here today. Our fearless leader Dyane challenged us to use some of the artsy images from various stamp sets to have some inky fun! This card is a bit different from my usual style. But then again, the layers, colors and embellishments are my style, so maybe I didn't stray too far after all! I'll let you decide.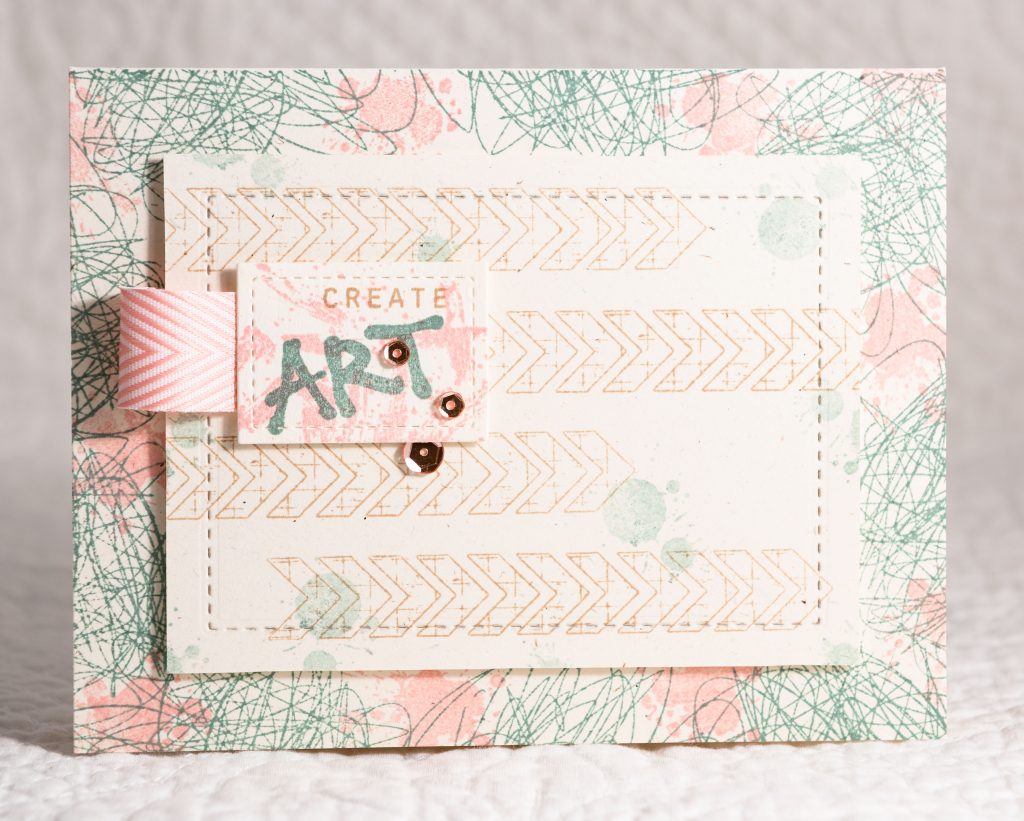 Layer number one is a vintage cream card base stamped with the string and splatter images from the Happy Art stamp set. The next layer holds images from the DIY stamp set. It was added to the base with fun foam. I used the same teal/green ink on this layer but stamped it off once for a lighter shade. My third layer comes in the form of a ribbon tab. It's a simple embellishment that adds so much interest. Layer number four holds the paint swipes image from the Everyday stamp set and a sentiment from the Blossom stamp set. The fifth layer is a simple trio of sequins.
I had so much fun creating this little piece of art. It's nice to step out of that comfort zone from time to time!
Stay tuned, there are more artsy creations coming from the team!