Hi everybody. Today I'm sharing a layout I created using two different stamp sets and papers and stickers from Studio Forty! Before I started this layout, I went through my stamps, searching for word phrases and shapes that I wanted to include on this layout. That is one thing I love about stamps; you can use them for any project. They are great for when you are limited on embellishments too!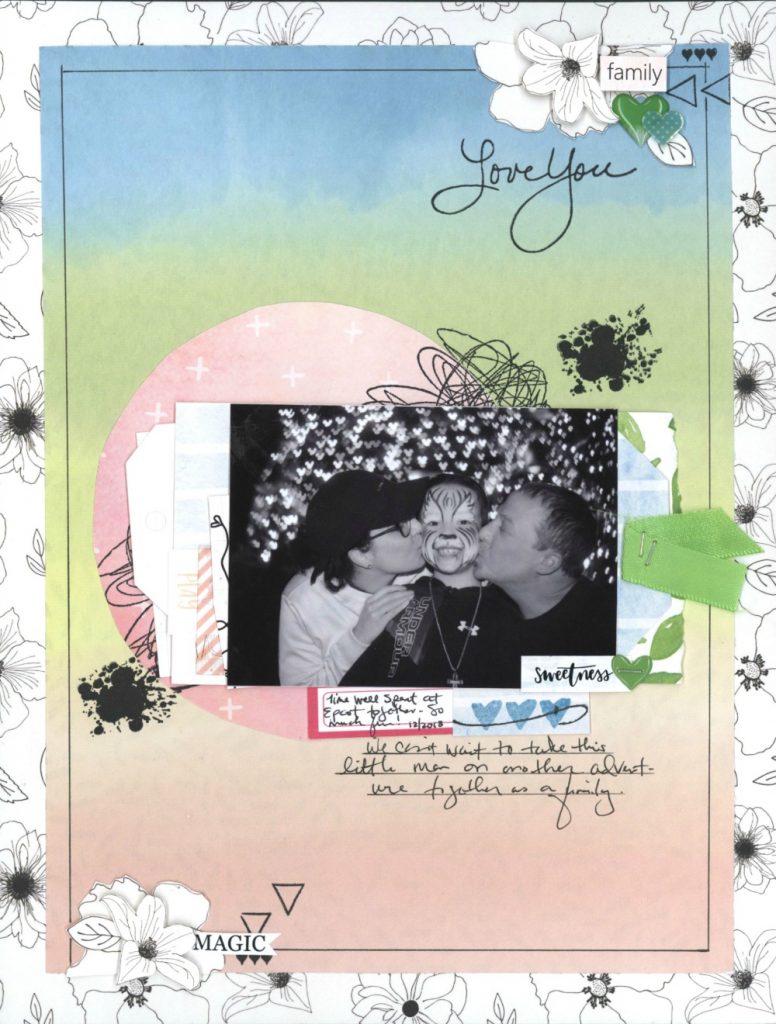 I really love the tiny trio of hearts in the Sweet Pea Stamp Set so I wanted to try to find a way to use them. I decided to add a row of hearts at the top, next to the flowers as well as the bottom of the layout. They add a nice touch.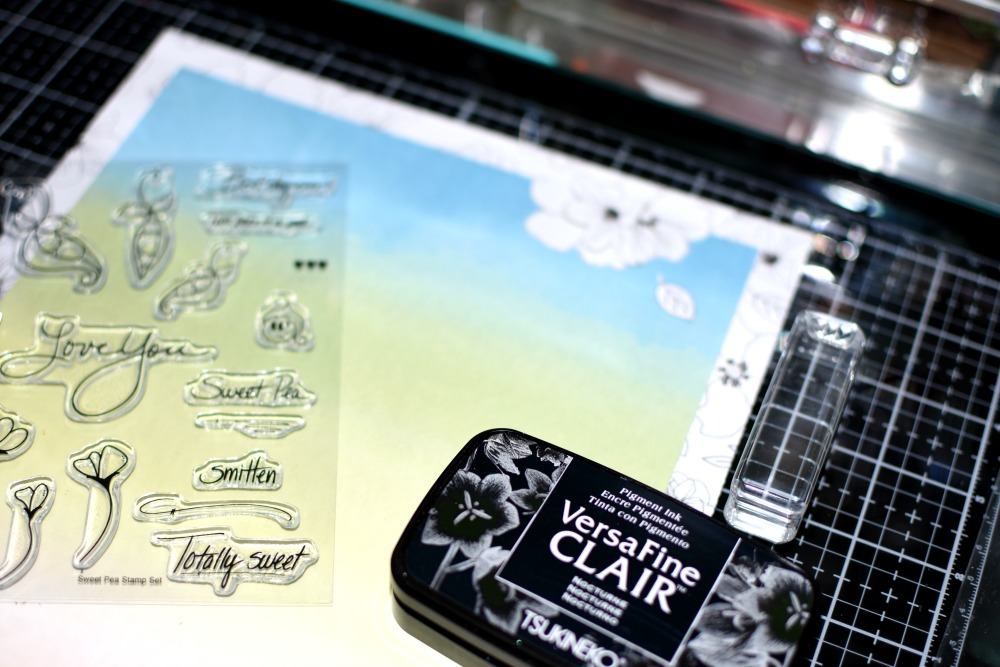 I fussy cut the flowers from patterned paper and then layered them together using foam squares.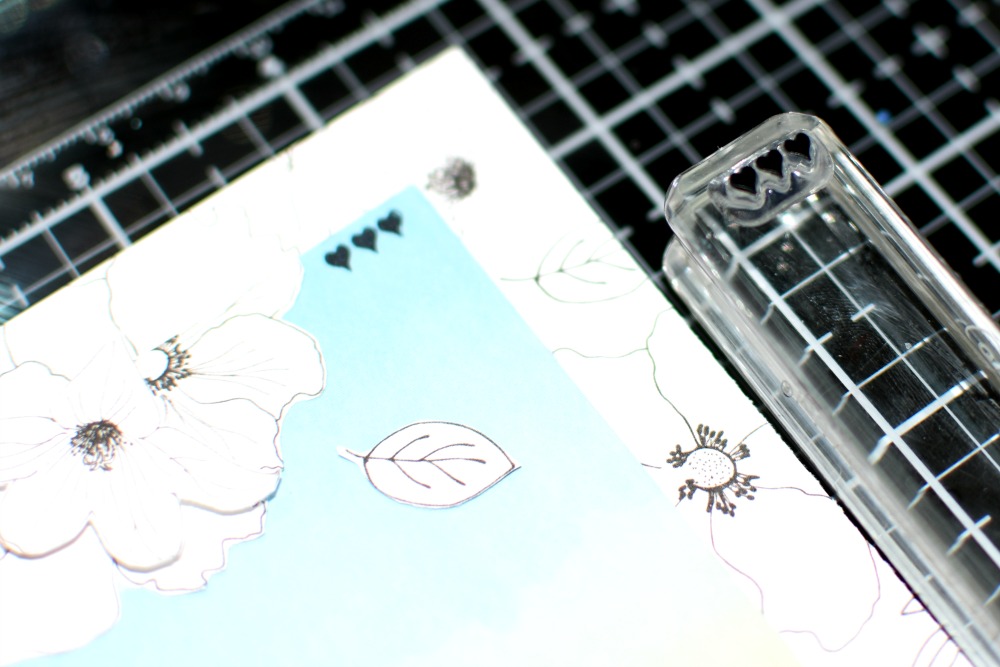 I used the paint splatter stamp from the Happy Art Stamp Set to add some splatters and scribbles. This is my favorite stamp set from Precious Remembrance Shop. Here is a closer look at the scribbles and paint splatters. 🙂 Aren't they fun?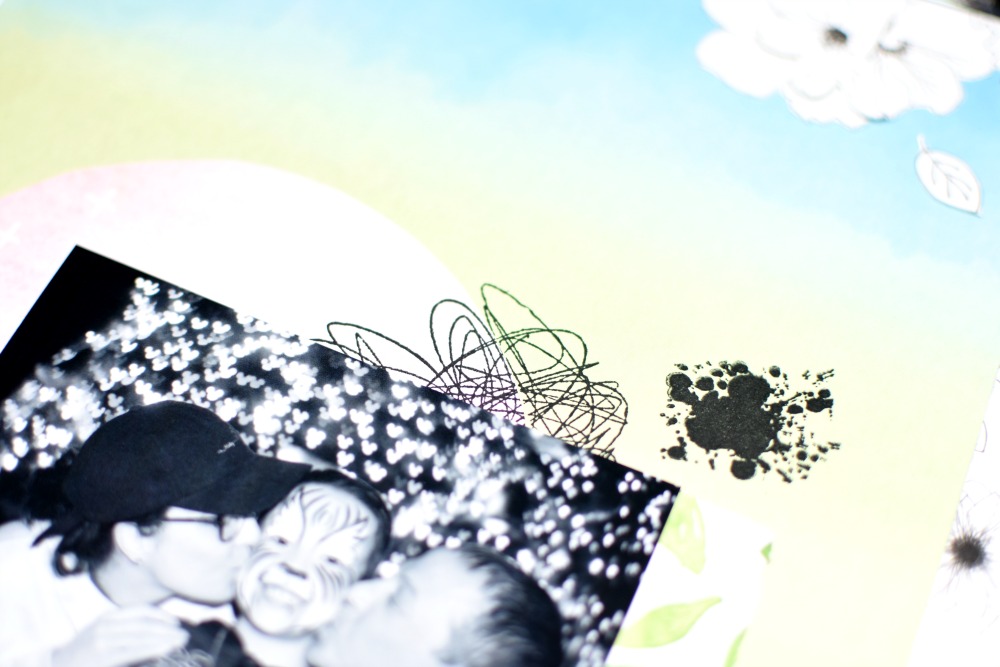 I used the "Love you" sentiment stamp from the Sweet Pea Stamp Set for the title of my layout. Love this font!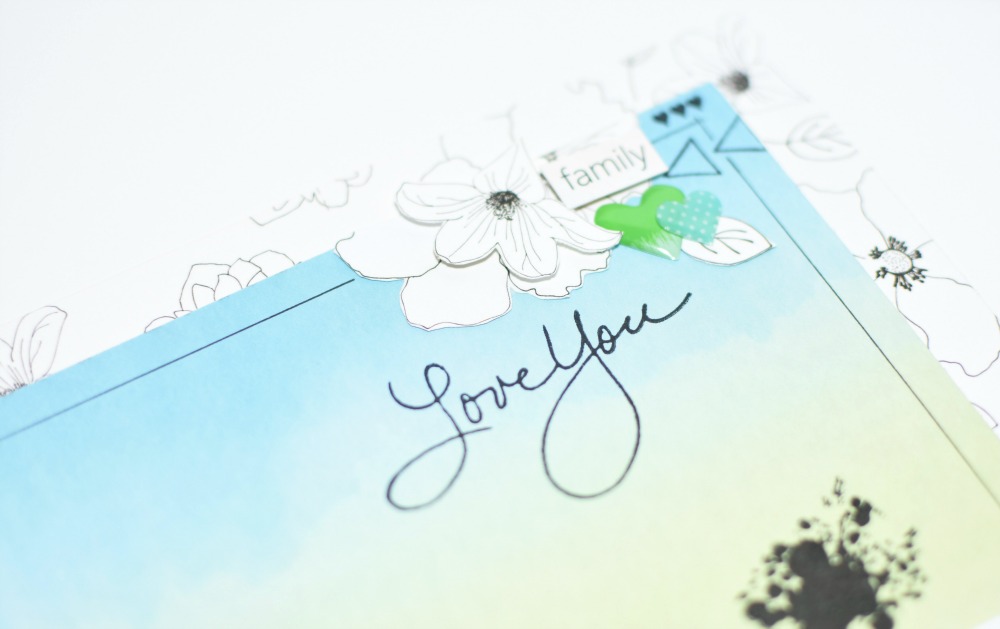 I added a variety of scraps, tucked behind the photo to add dimension.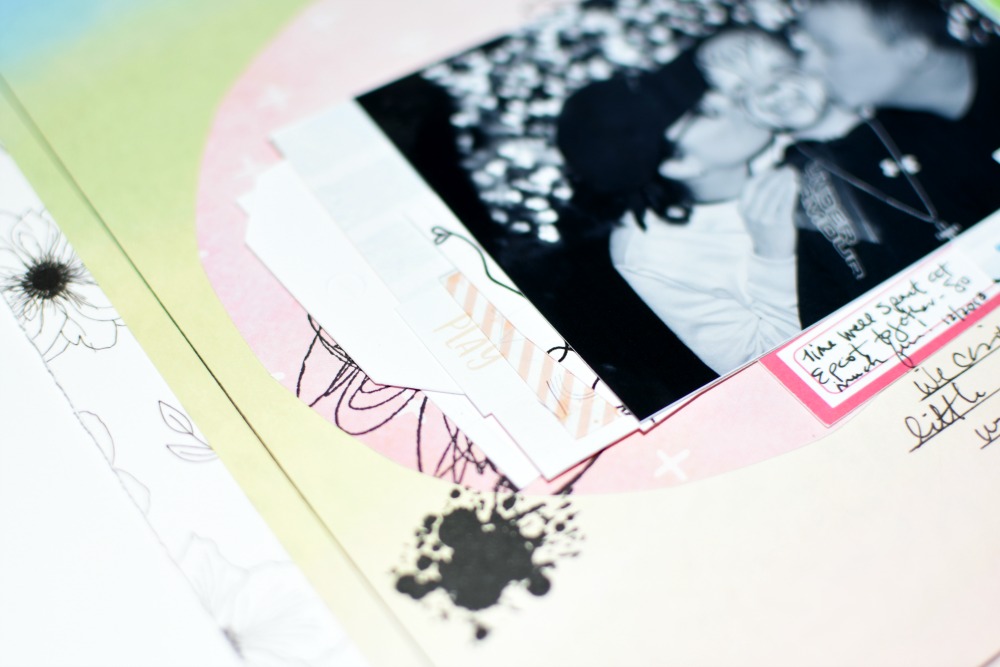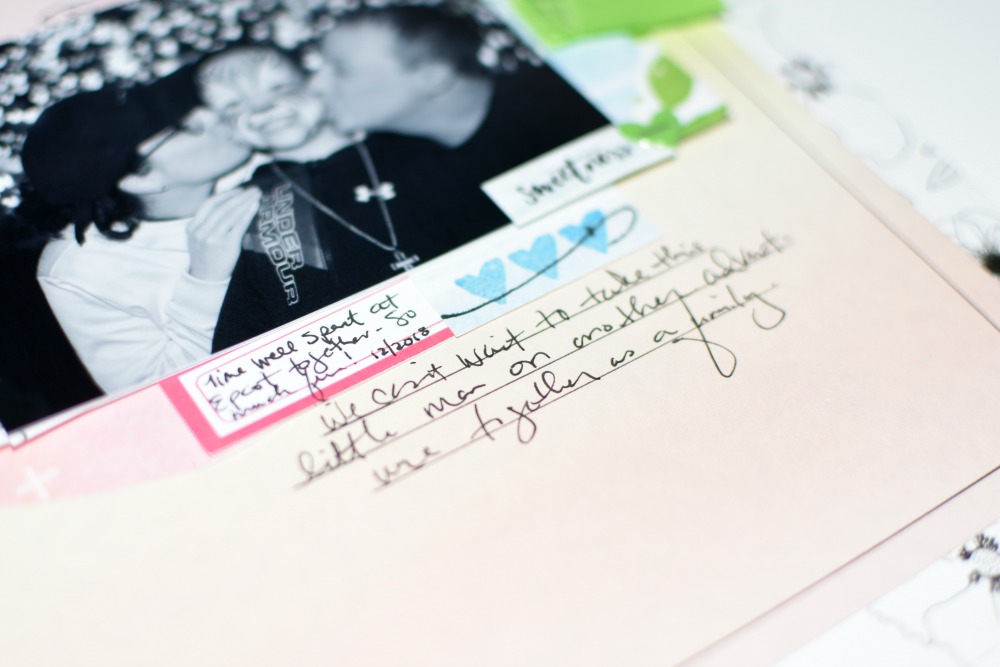 I stamped some triangles here and there as well. I just couldn't stop adding stamps…LOL.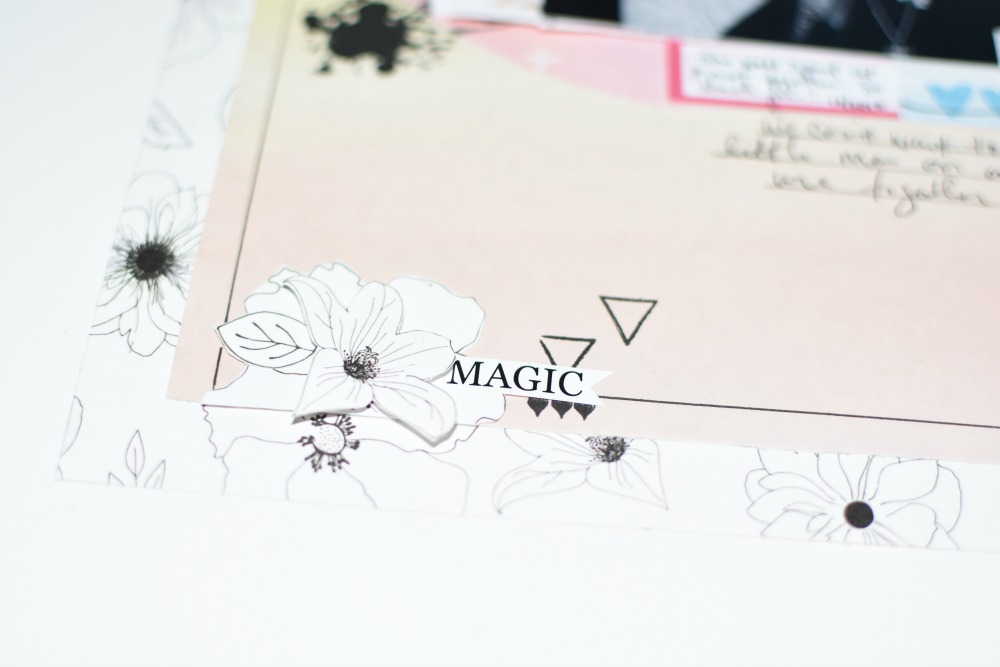 Thank you for visiting today!