i everyone. I've been playing with my stamps again, having a blast. A few weeks ago, I snapped this photo of my son after he finished reading. He was so exhausted from school that day and then I made him read before bed… it did not take him long to fall asleep. I love watching him sleep. When he's asleep, he looks so precious and innocent. However, when he's awake, he's energetic, crazy and exhausting…LOL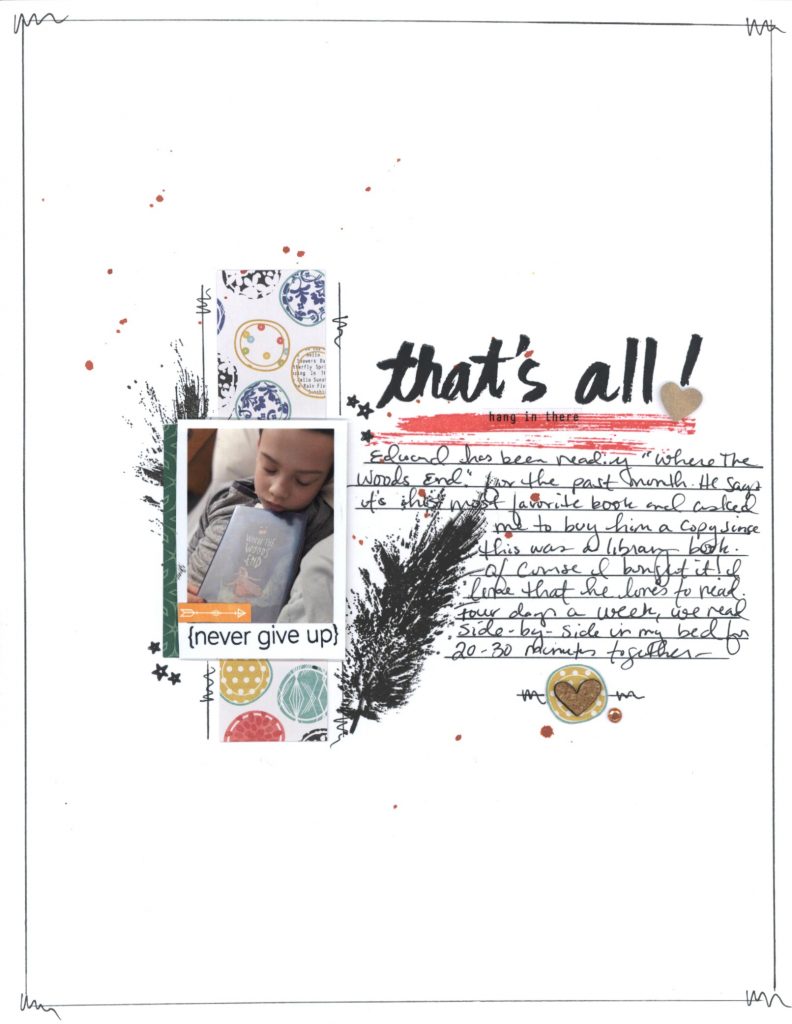 To begin, I used a few stamps (Totally Stamp Set, Daily Thoughts, DIY Stamp Set) to decorate the  background. Then, I splashed some Glimmer Mist to the background. Once I was satisfied with the background, I cut a strip of patterned paper to help frame the photo and mounted both of them to the base. I completed the layout by adding a few stickers and gems here and there.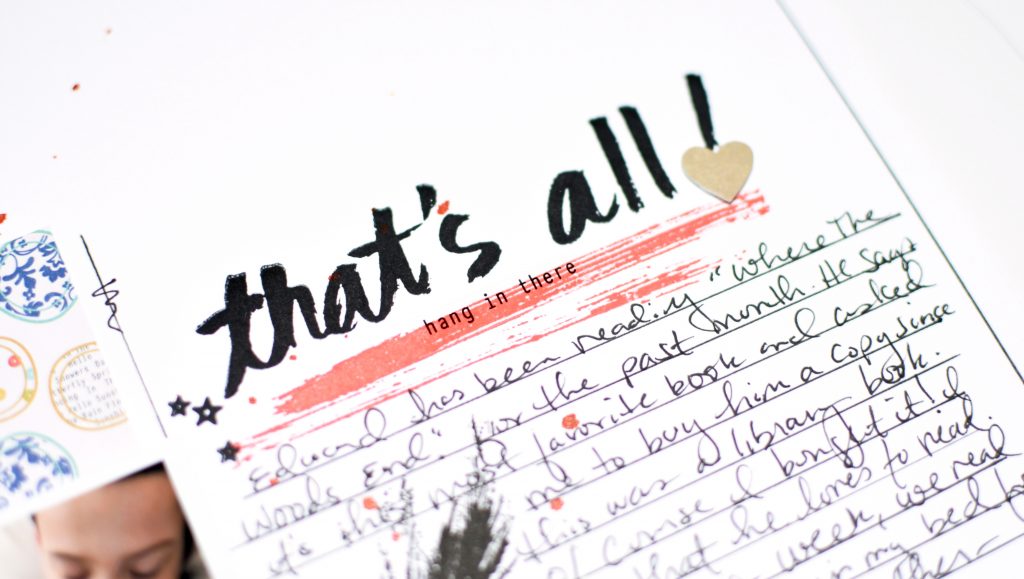 I used foam squares to mount the photo to the layout to add dimension to the layout since most of the layout was flat due to the stickers and stamps.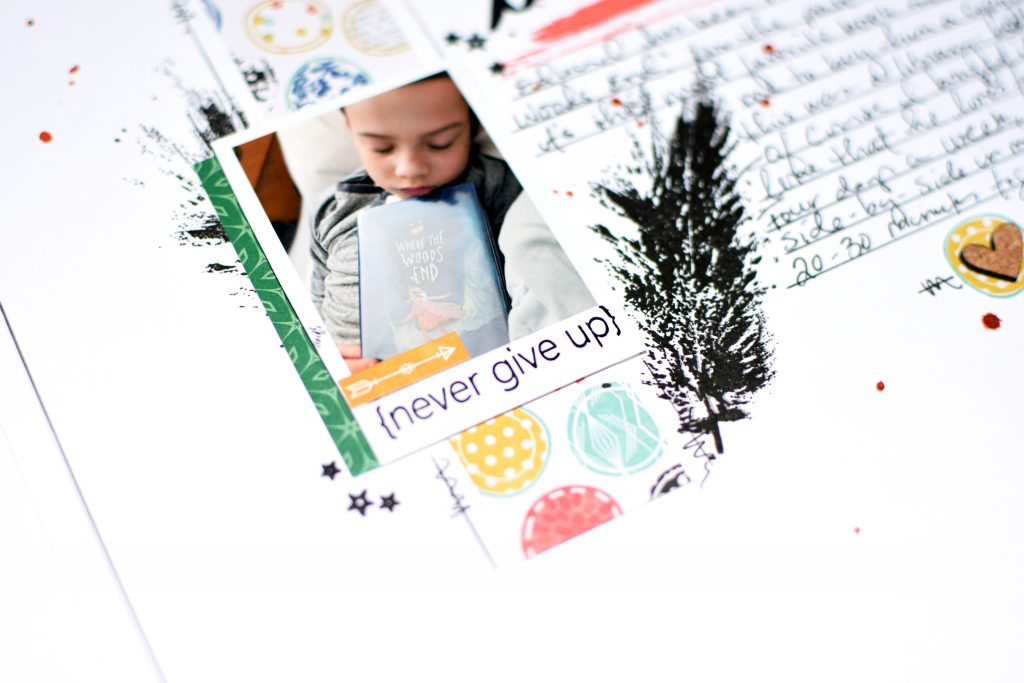 I fussy cut the circle from patterned paper then embellished it with a cork heart from Pretty Little Studio. I used a black pen and a ruler to add the scribbles and line.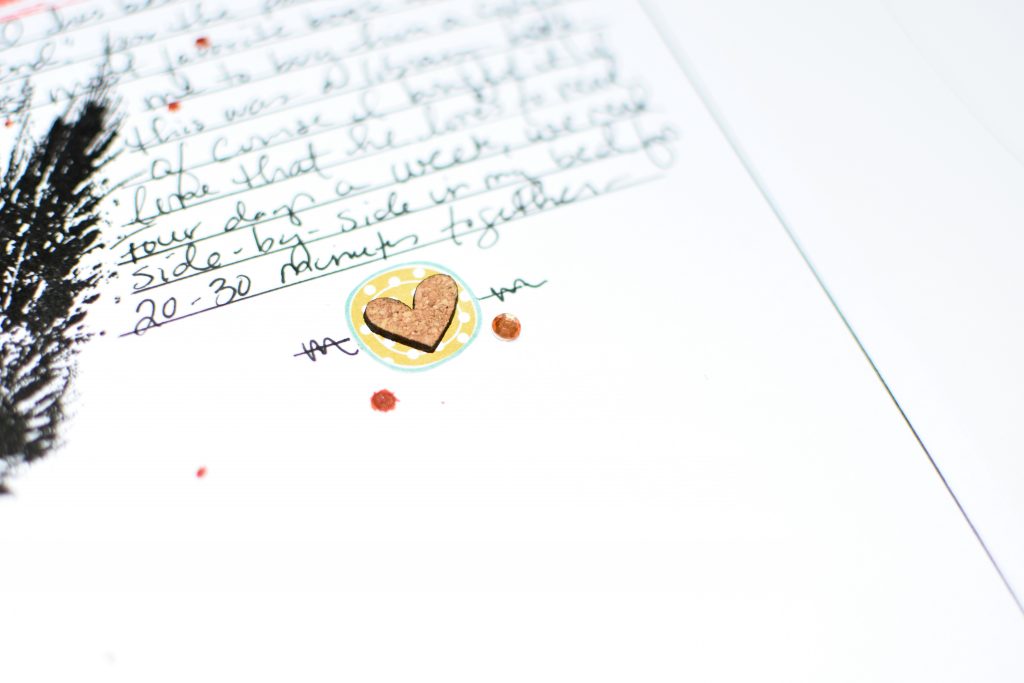 I totally love the big title and that font! It's so perfect for this layout, considering the fact that Edward always says, "that's all" for tonight…when he is finished reading for 20-30 minutes.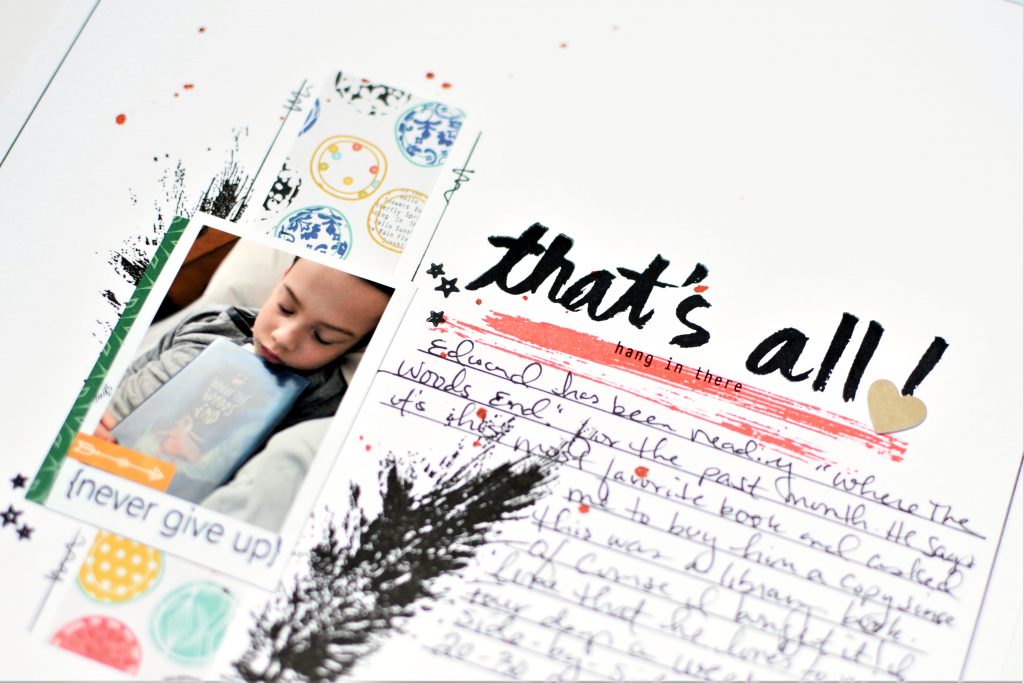 Thanks so much for visiting today!