Happy Friday stampers! I hope you had a great week! My week was pretty busy with work, but I manage to scrapbook a layout for fun. One night a week, I like to create something. It helps me handle my stress. I created this layout for Pinkfresh Studio's May challenge. And because I love how pretty the stamps look, I thought I'd take a minute to share it with you!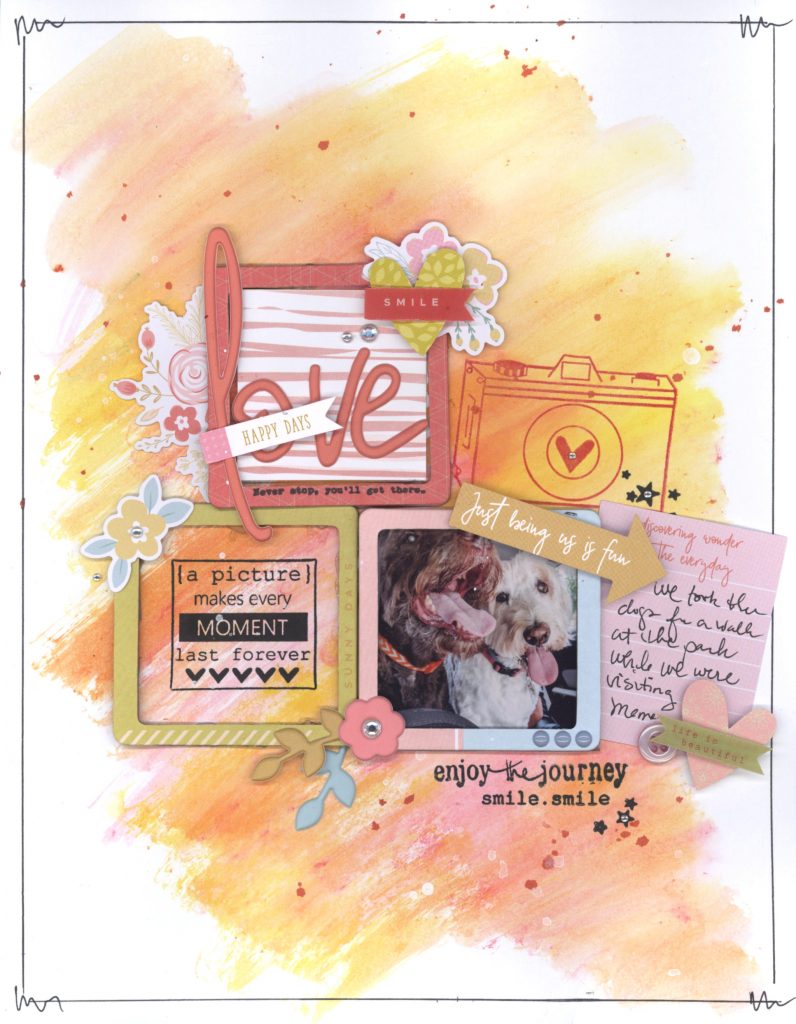 I used two different stamps sets to create this colorful layout. I used the "a picture makes every moment last forever" sentiment inside the frame that's part of the Journey Stamp Set and the stars are from the Daily Thoughts Stamp Set. I colored a piece of white cardstock using some pink, yellow and orange watercolor paints. Once everything was mounted down on the layout, I splashed some red and white mist all over the layout.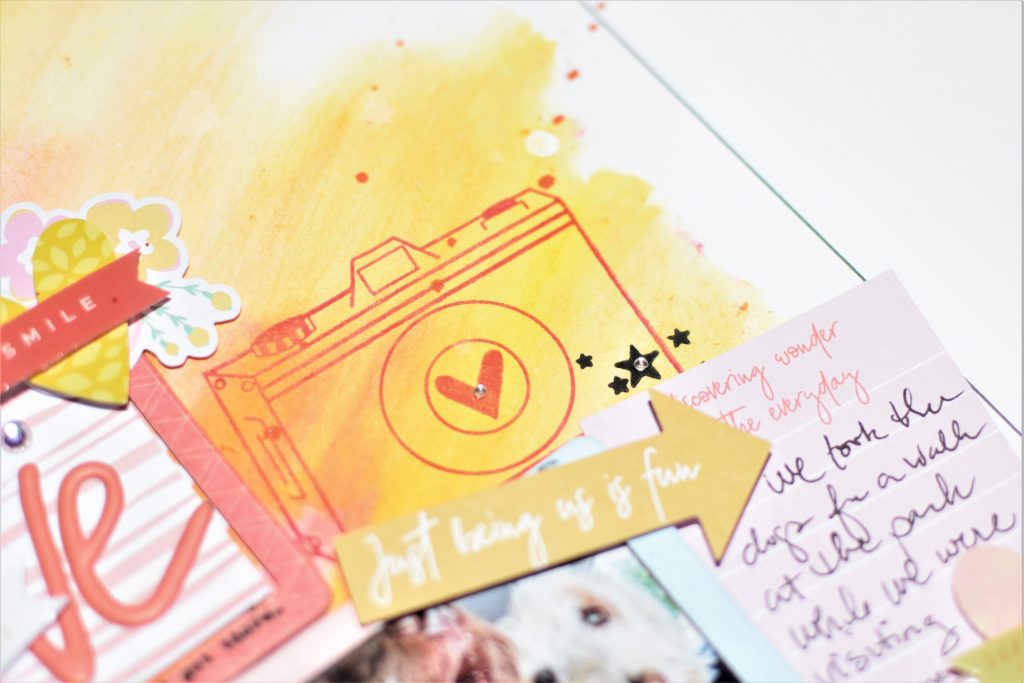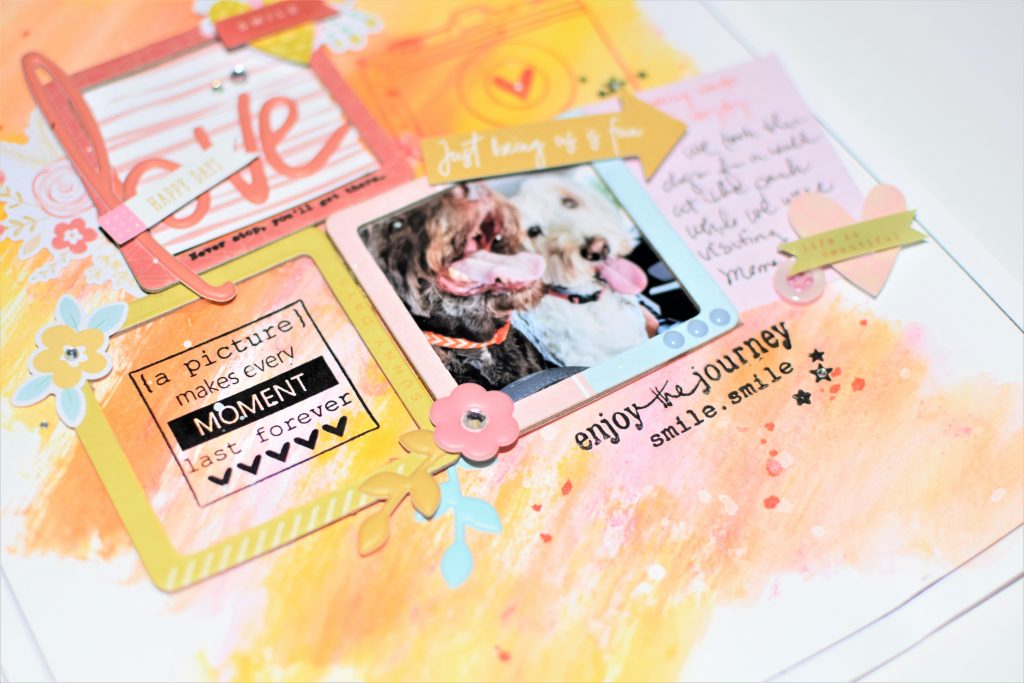 I used the Nocturne and Glamorous VersaFine Clair ink on this layout. Both are available in the Precious Remembrance Shop! Love how crisp these inks are! I accidentally smeared the sentiment at the bottom. To fix it so it wouldn't be so noticeable, I used a black pen to touch it up.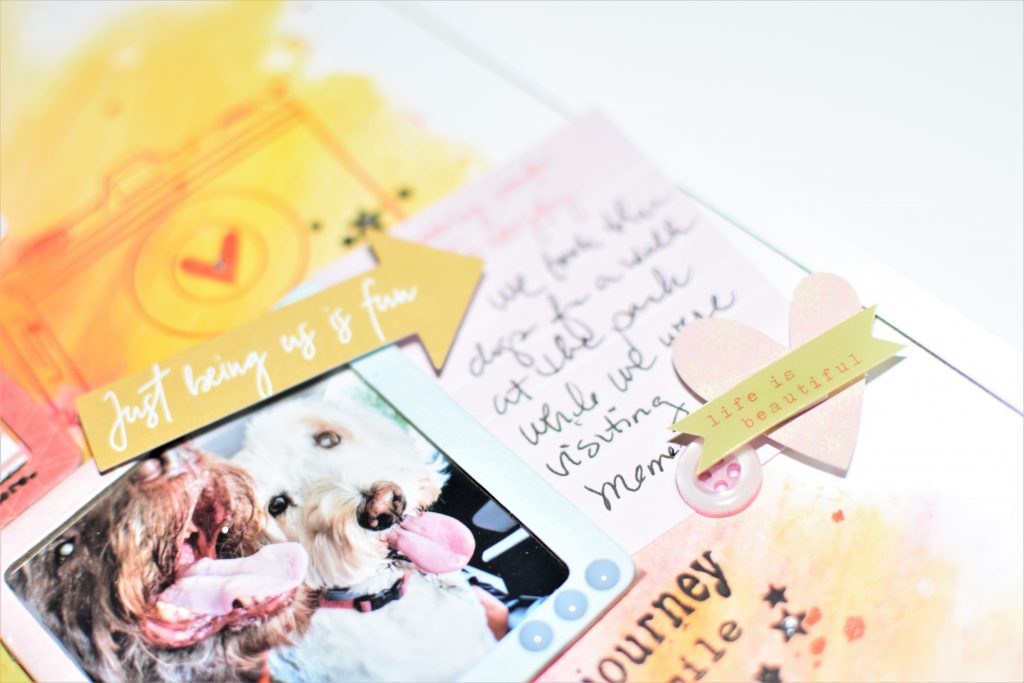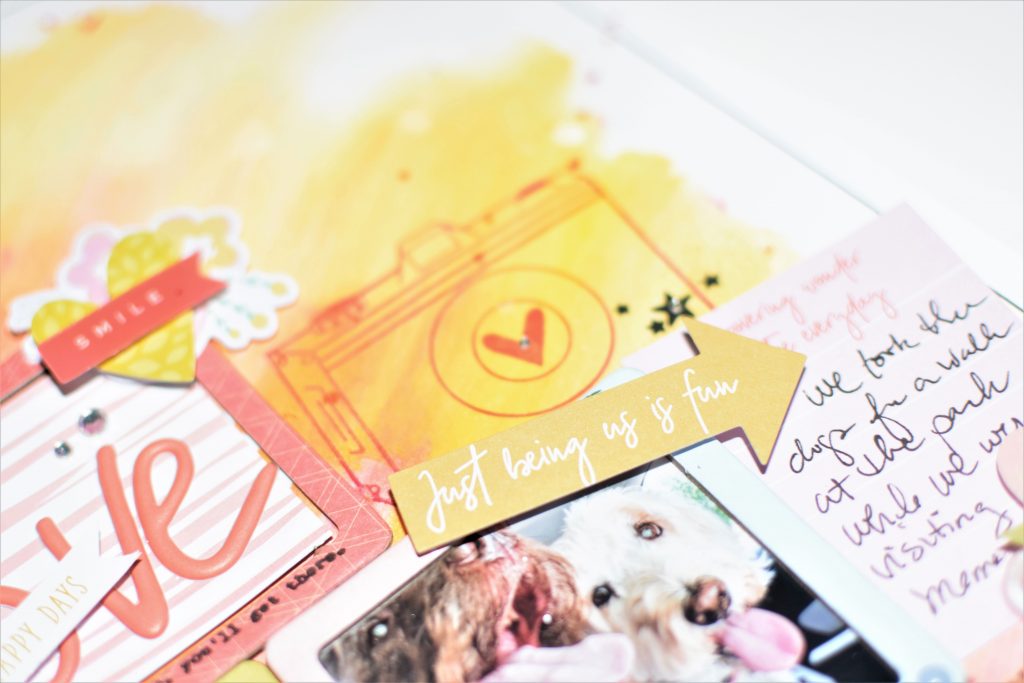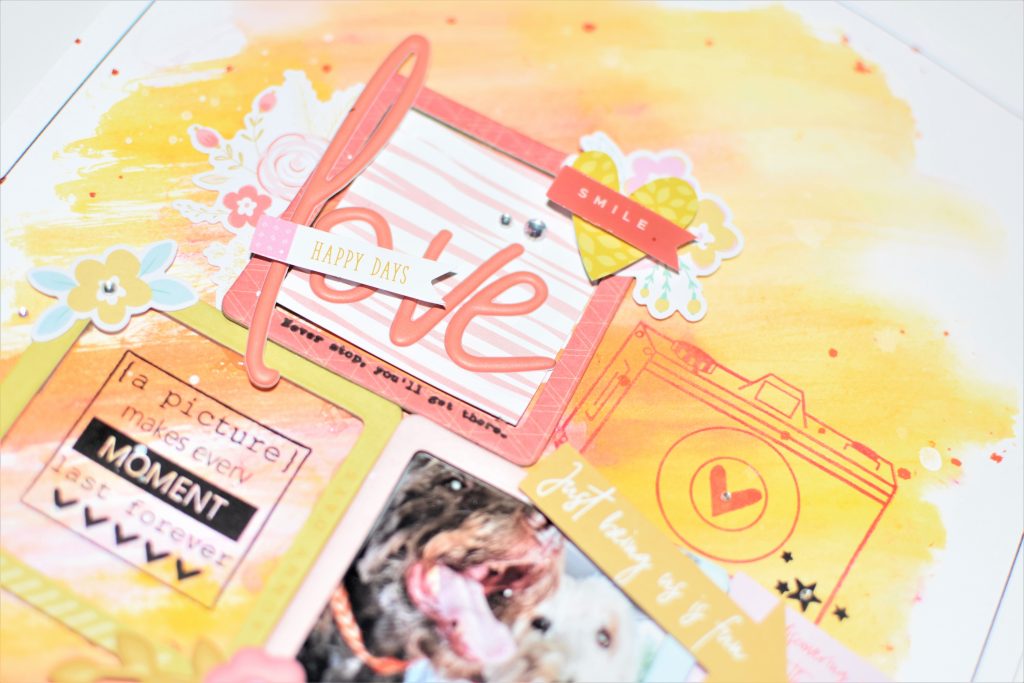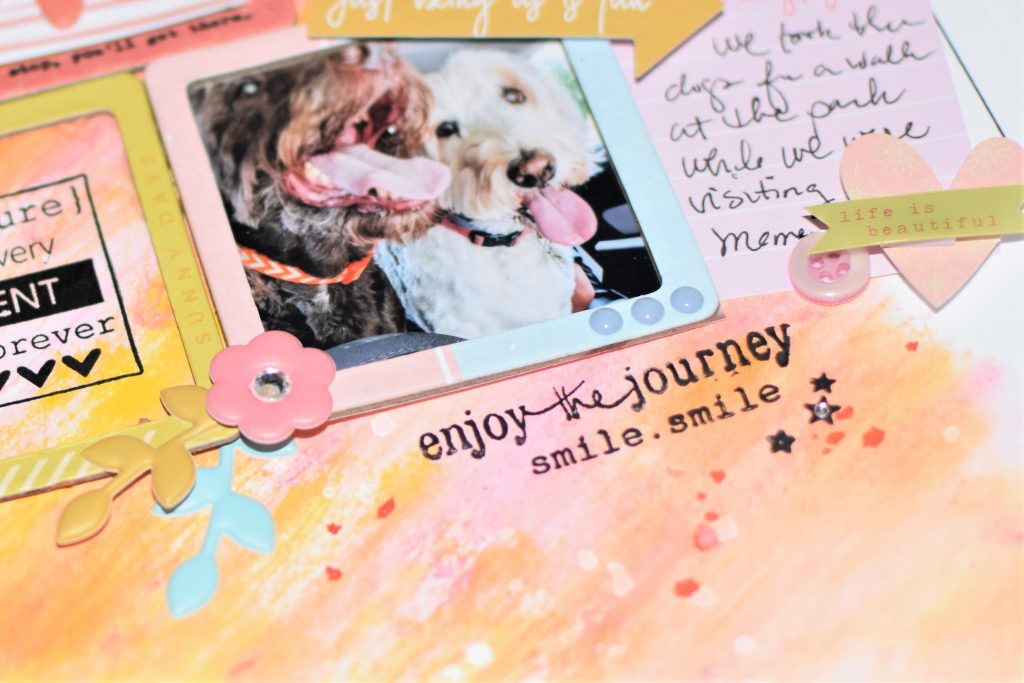 Love how happy this layout looks with the bright, pretty colors…and the dogs are simply adorable. They are my Mother-In-Law's dogs. 🙂
Thanks for visiting today. I hope you have a fun weekend~