Hi friends! Nicole here with a colorful layout I created using the Happy Art Stamp Set and Journey Stamp Set. I love how FaceBook shows my favorite memories over the years. This photo popped up in my feed from almost 8 years ago and it's still a favorite of mine! Edward has always been a HAPPY boy even as a baby. And he absolutely loves the beach! I get my best photos when he's at the beach. 🙂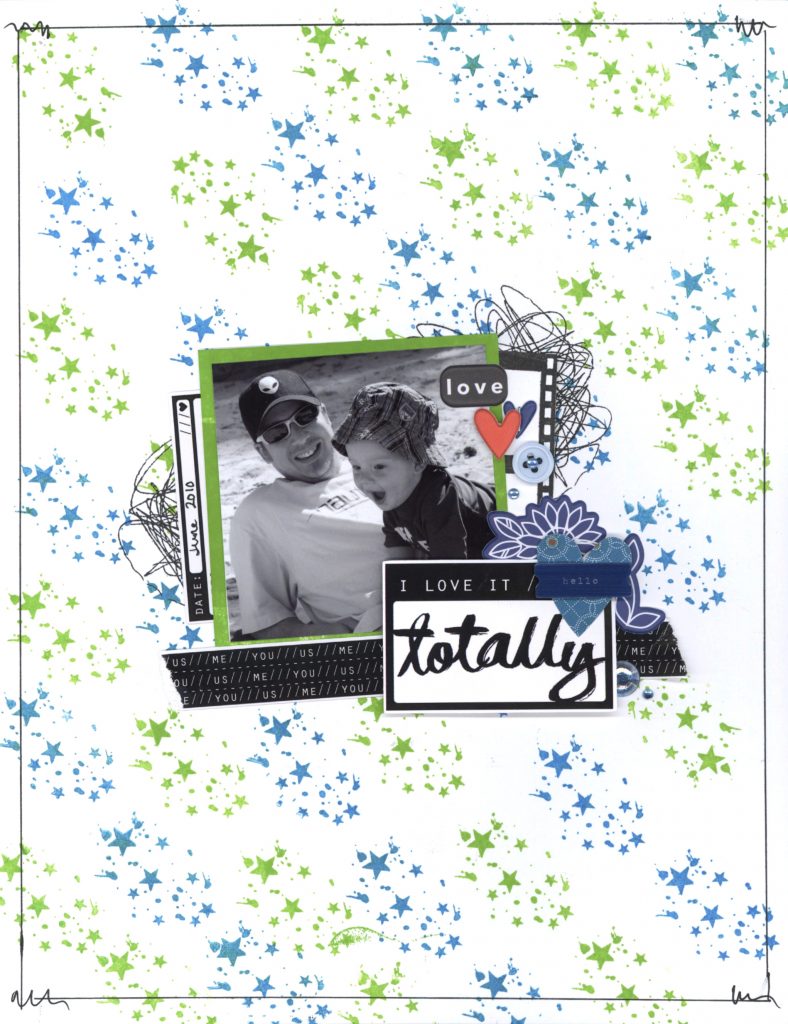 To begin, I used the stars stamp from the Journey Stamp Set to create a fun background for my layout.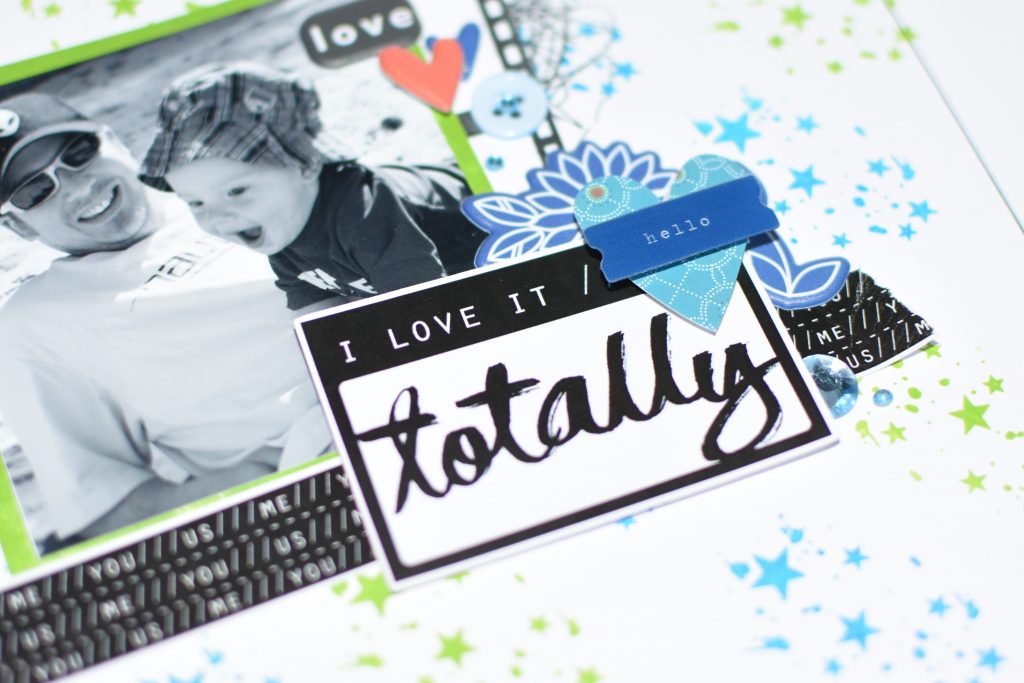 Once I was happy with the background, I used used the scribbles stamp from the Happy Art Stamp Set to add a few scribbles. I love this stamp set! It's my favorite.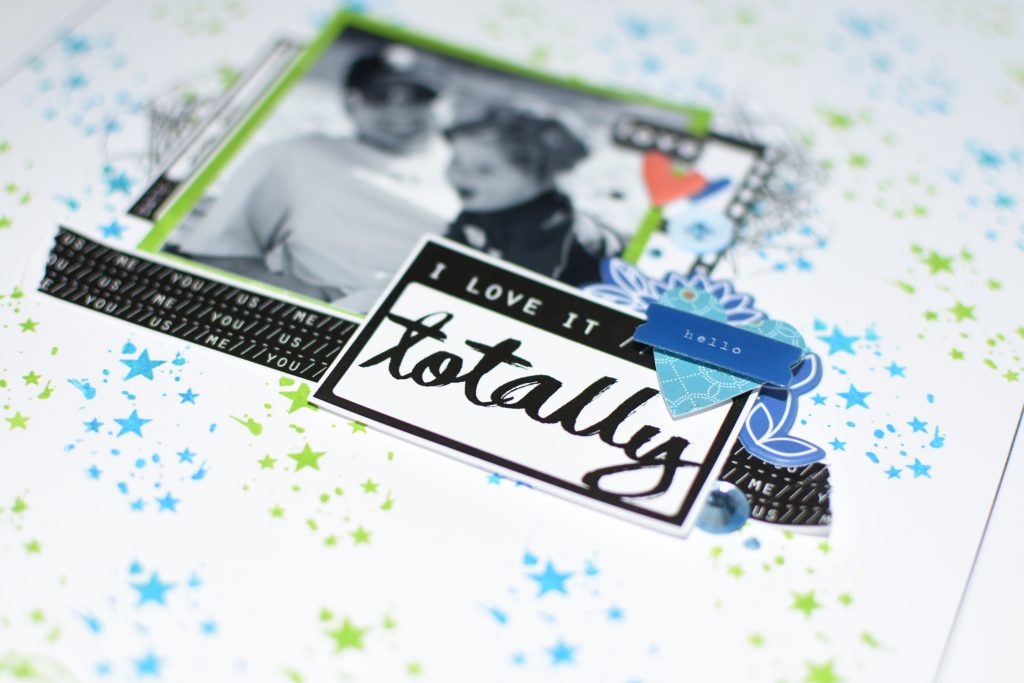 Since I did not have lime green cardstock, I used lime green ink to stamp around the edges of a 3 1/2″x 31/2″ piece of cardstock. It totally worked!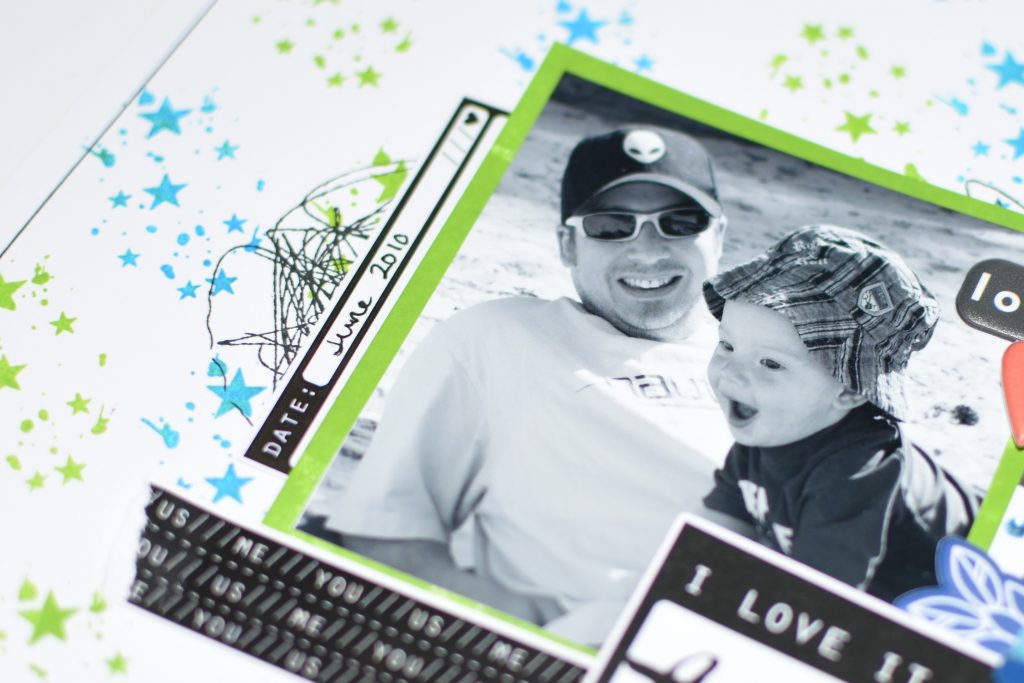 I stamped the film strip image from the Journey Stamp Set onto white cardstock and then cut it out with a pair of scissors to create a fun, side border.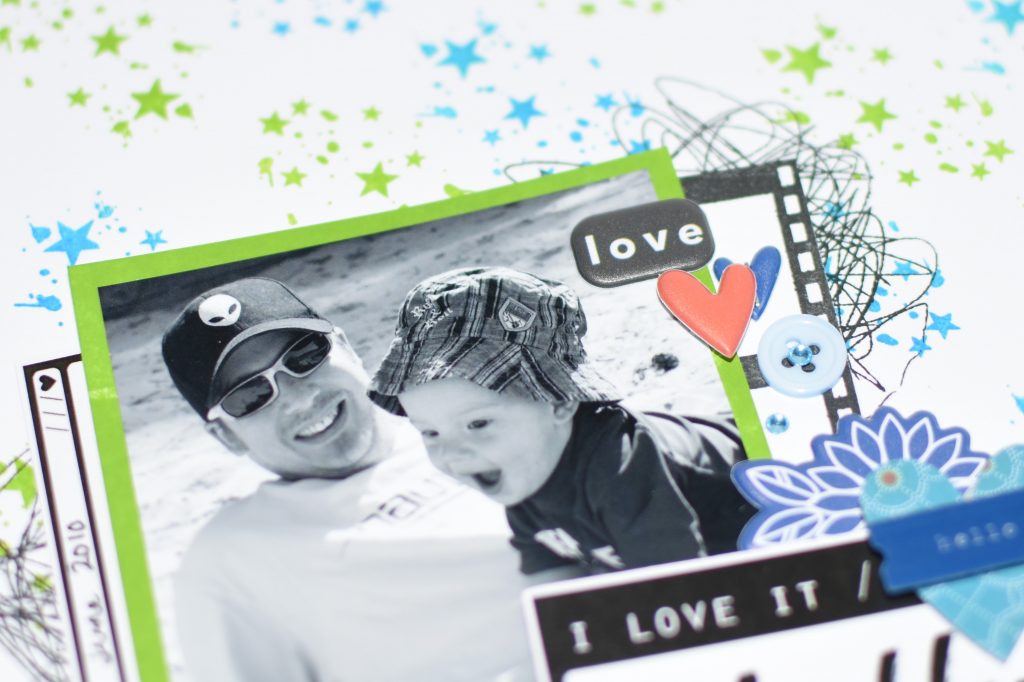 To complete the layout, I added some snippets here and there along with a few other embellishments I found in my stash!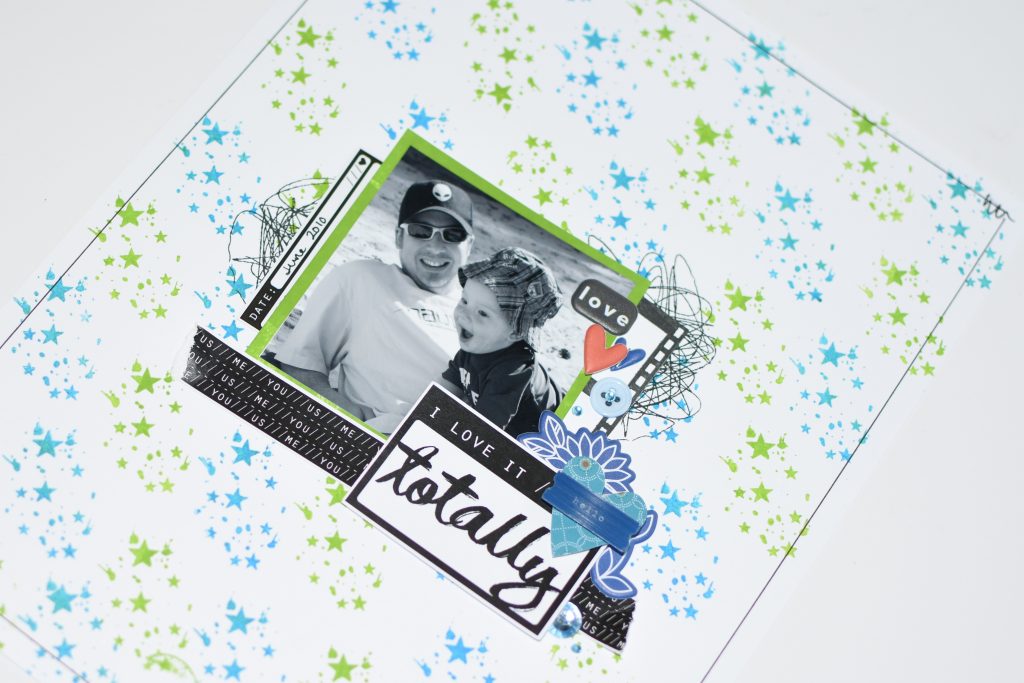 Here is a video so you can see how I created this layout from start to finish. Super simple, but fun!
Thanks for visiting today!