Hey there PRS friends! Are you of the Cassette tape generation?  Isn't it funny how times and technology change. Records, 8 tracks, cassettes, CDs, Ipods. Yep, I've lived through them all. Here's a little blast from the past for you.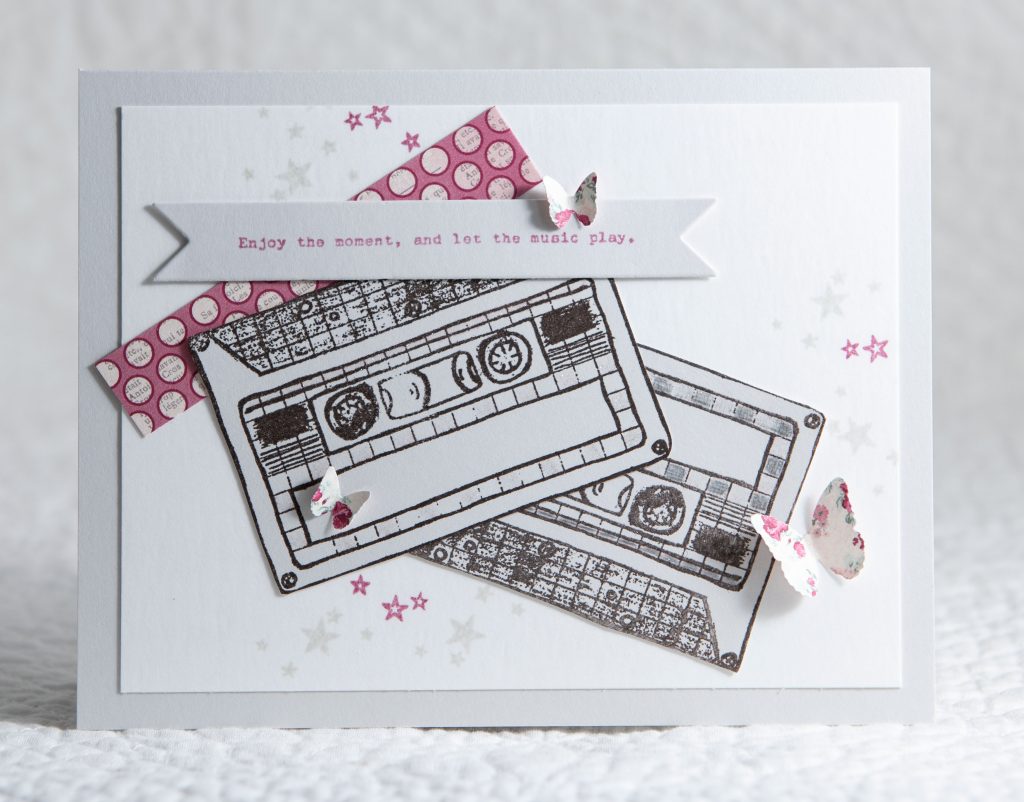 I've used the cassette image from the Daily Thoughts set, stamped twice and trimmed out. I love the little star clusters in this set. Some snippets of patterned paper added interest without too much fuss.
My son and I just had a conversation the other day about the music he would put on as I drove him to school.  Some of the cassettes became our favorites (othere's were eye rollers!!) and we still laugh at the memories of this mom getting to know her son's music. As this sentiment says, I enjoyed the moment and let the music play, liking the song …or not *wink!