Happy Wednesday stampers! I'm back with another fun layout I created using the DIY Stamp Set, Happy Art Stamp Set and the Journey Stamp Set. I don't always plan to use different stamp sets on my layouts, but the truth is, when I'm creating, I don't have a real plan on the design. I just pull out papers, embellishments and start creating. And while I'm creating, I realize what I need so I look through my stamps to see what I can use to fill in the white space on my layout.
For this layout, I used Pinkfresh Studio's Joyful Days collection to embellish this layout. To begin, I stamped the scribble circle from the HAPPY ART STAMP SET onto white cardstock in two spots. I had a general idea as to where I wanted to place the photo so I was careful where I stamped because I wanted the scribbles to peak out behind the photo.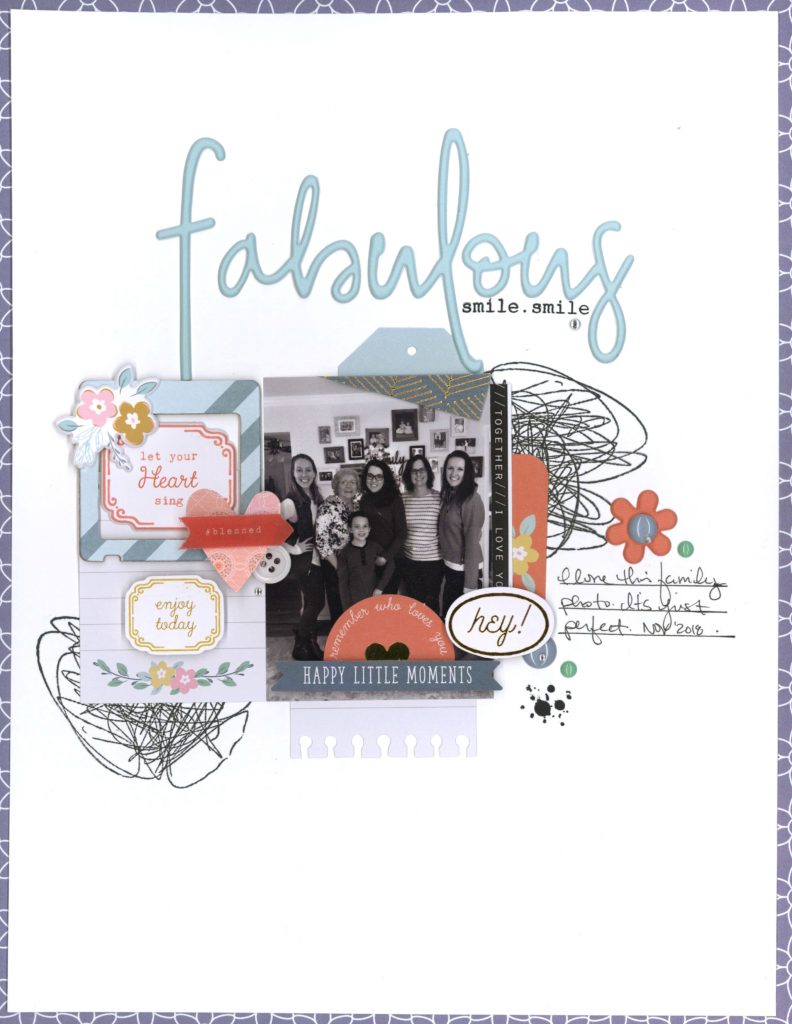 I used the tiny paint splatter stamp from the DIY STAMP SET at the bottom just below the enamel dots.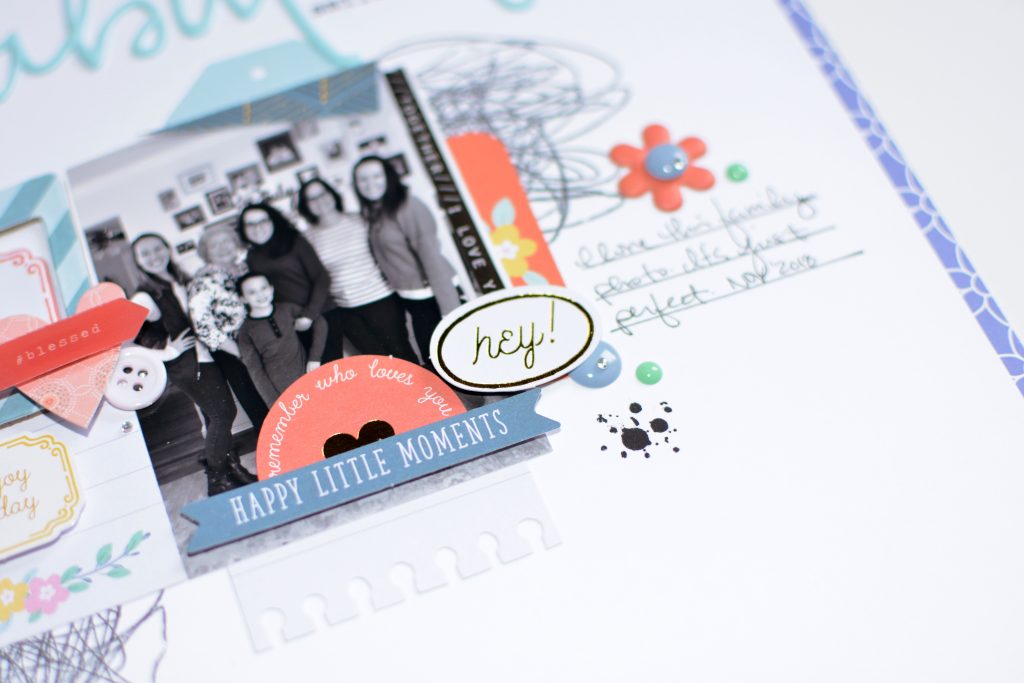 Preciouse Remembrance Shop has buttons and Bits and Pieces to help embellish any project. I used them on here.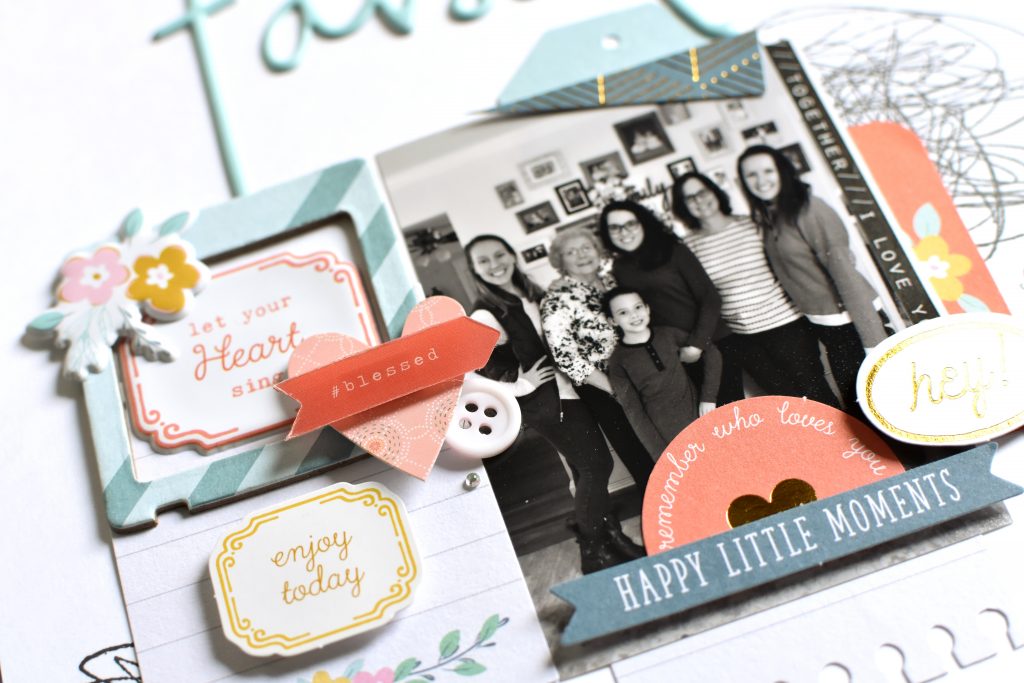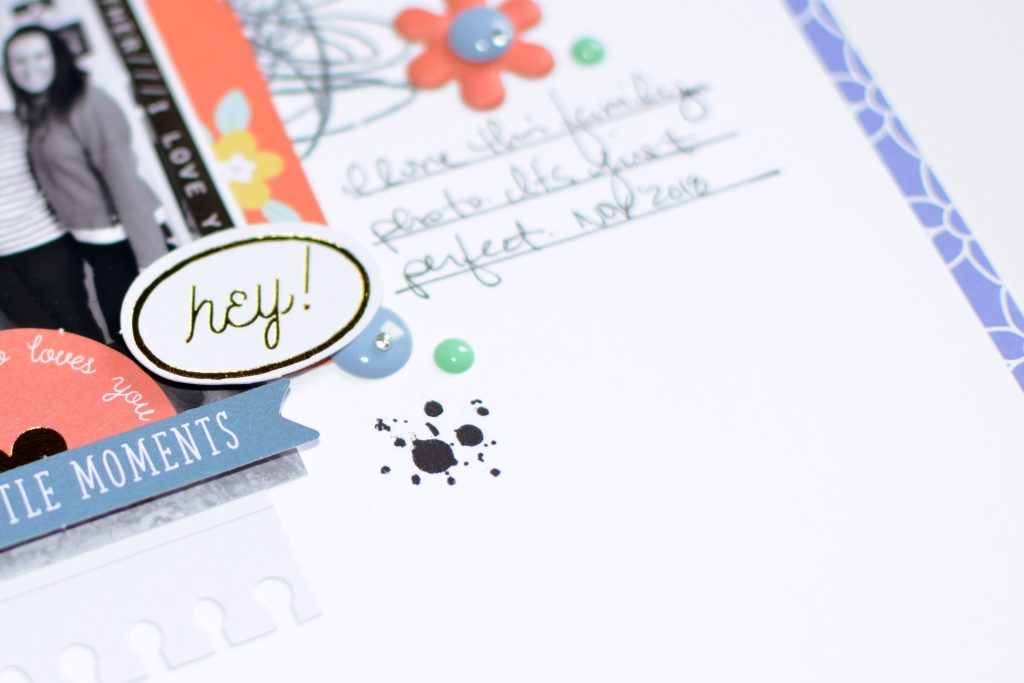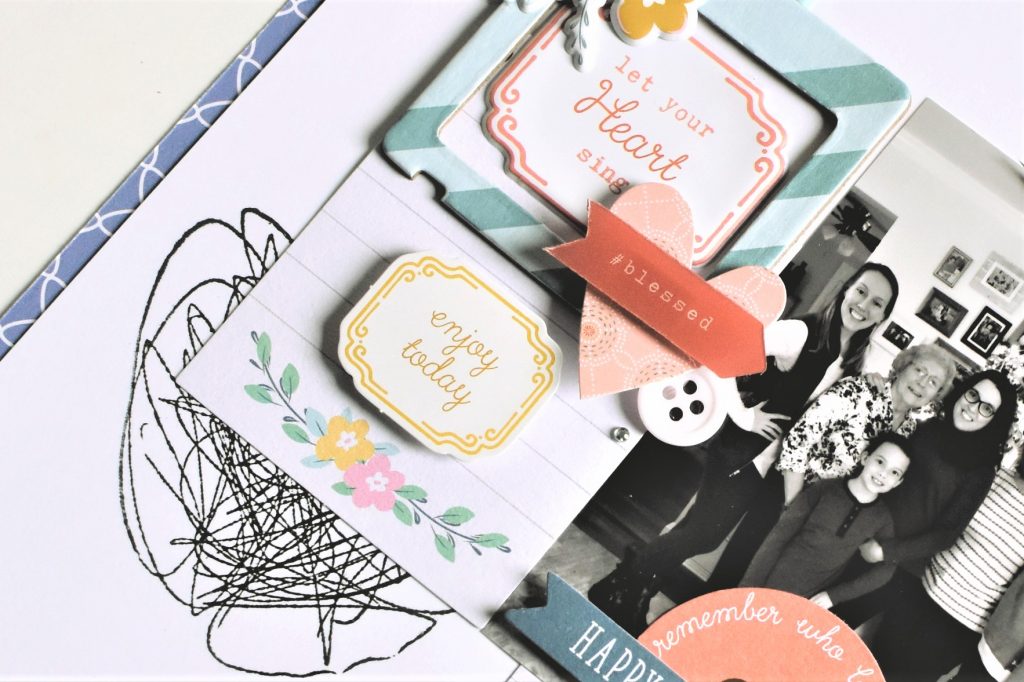 What do you think? Are you ready to add to your stamp collection? I am slowly building up my stamp collection and inks!
Thanks for visiting today!