Happy Friday friends! Today, I'm sharing a layout I created using stamps from the Journey Stamp Set. I was in the mood to create a mixed media layout and these were perfect for embellishing this layout!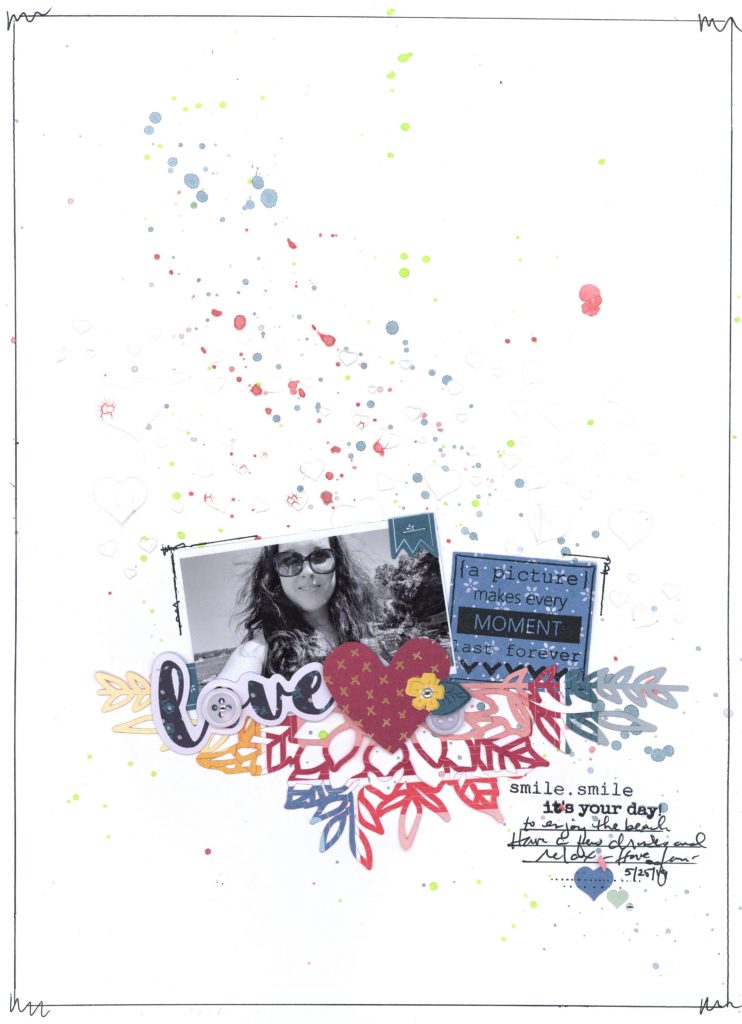 To begin, I used my Silhouette Portrait to create a stencil for the background using heavy cardstock, Paige Evan's Heart Confetti Background digital cut file and some molding paste! Super fun!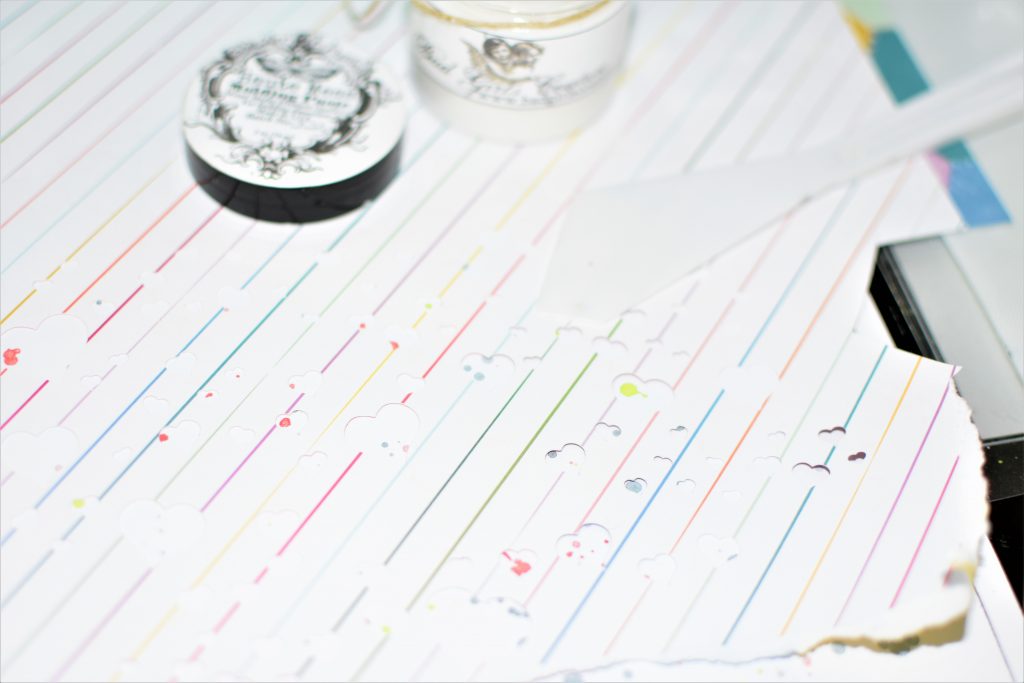 Once the paste was completely dry, I splashed some watercolor paints all over the background. Then I stamped the "a picture makes every moment last forever" onto patterned paper and then cut it out using scissors to create my own die cut.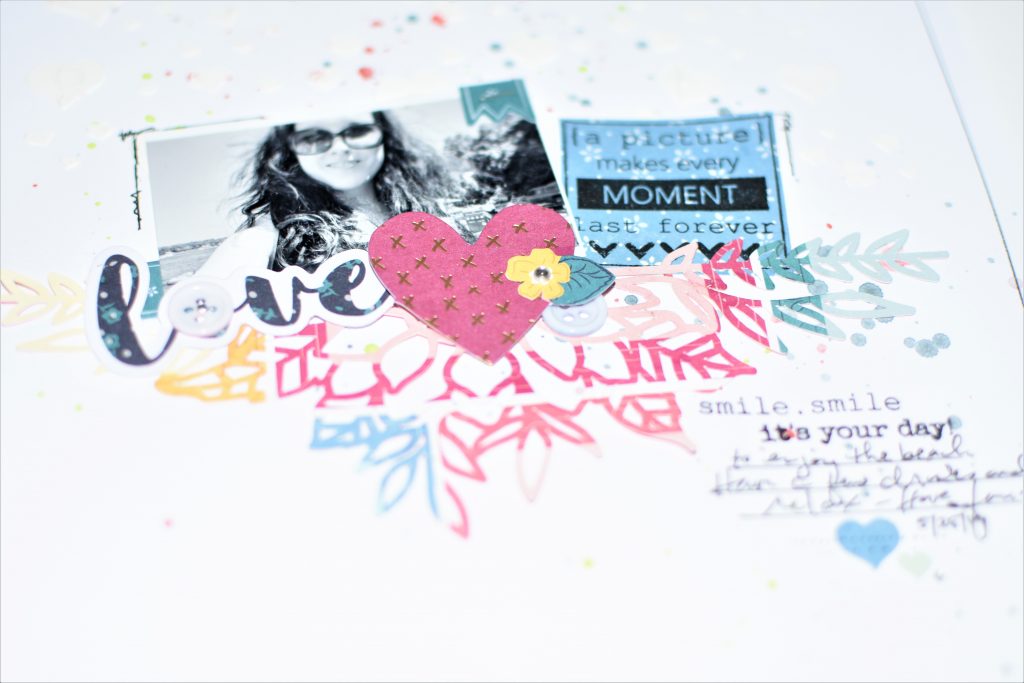 I used Paige Evan's floral digial cut file to help pull the bottom together with a few more die cuts, buttons from the shop and some more sentimental stamps at the bottom.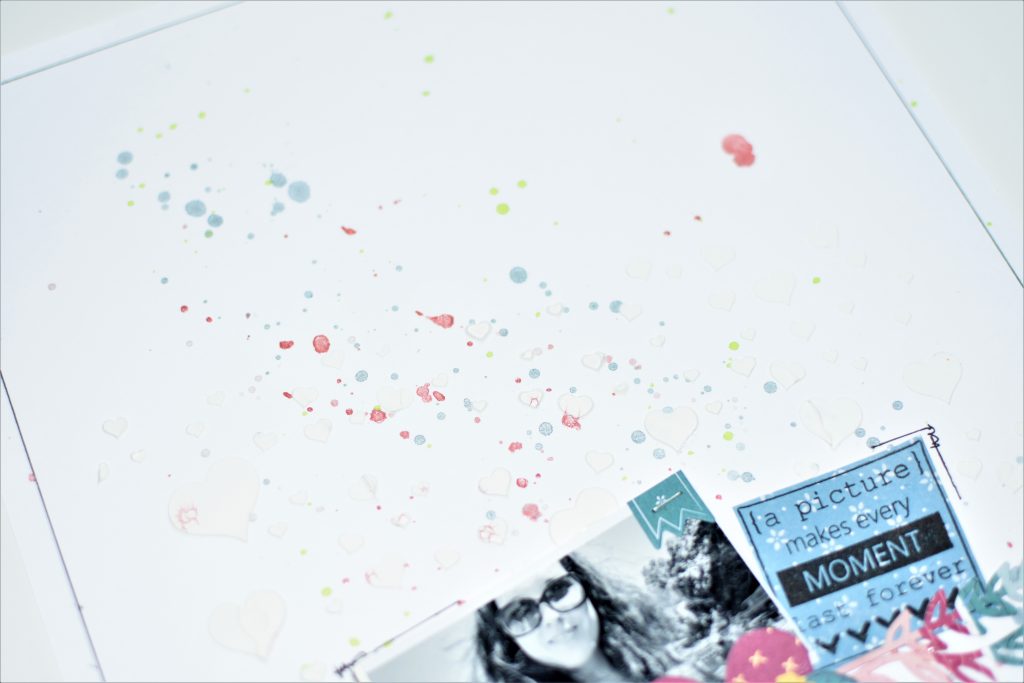 I had such a fun time creating this layout using a selfie photo I took on the beach back in May. 🙂 It was our first warm weekend and I took advantage of it!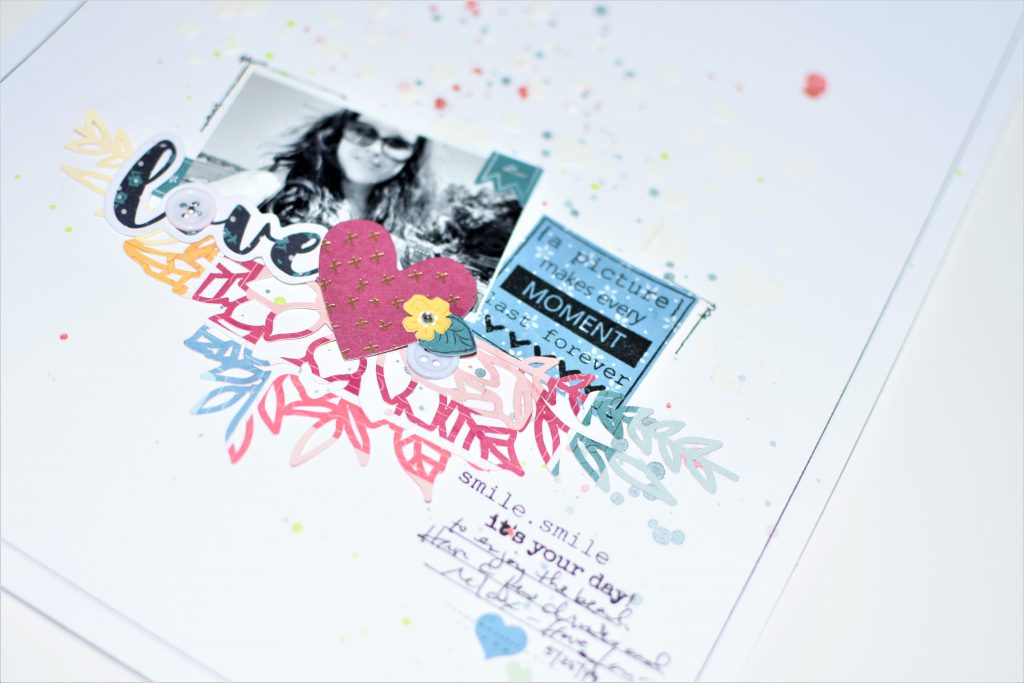 Thanks so much for visiting today!