Happy Friday stampers! For those of you who do not know, I have a 9 year old son. He's my pride and joy and he LOVES his mommy. Often at times, I'll come home to find random treasures left on my desk from him to me. It's so thoughtful and I just love that I'm raising a kind, thoughtful kid. Something we need more of in this world… More KINDNESS.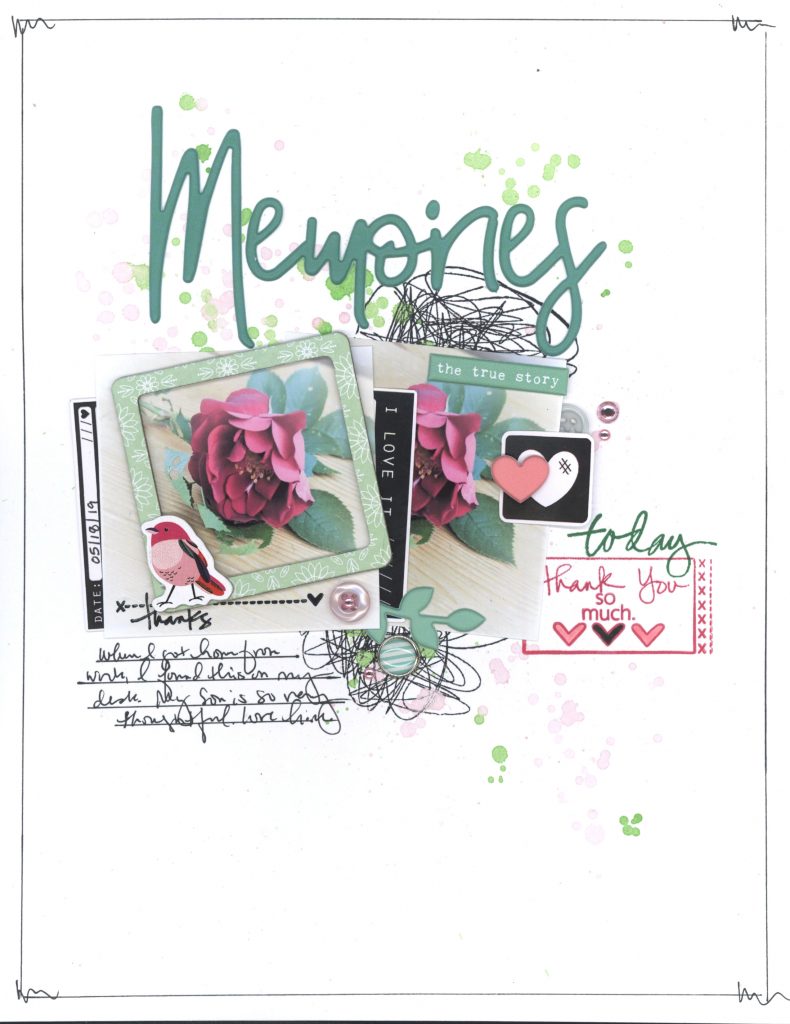 To begin, I splashed green and pink watercolor paint all over the white cardstock. Once the paint was completely dry, I added a few scribbles from the Happy Art Stamp Set.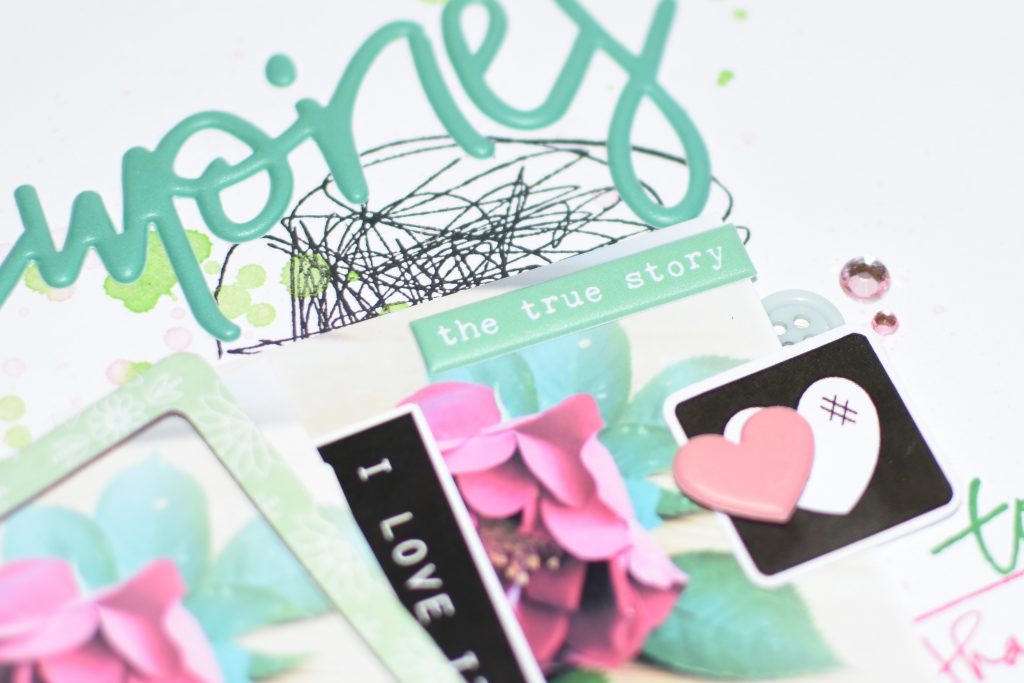 I used a few Bits & Pieces-Totally to embellish this layout. The touch of black and white really makes the green and pink pop.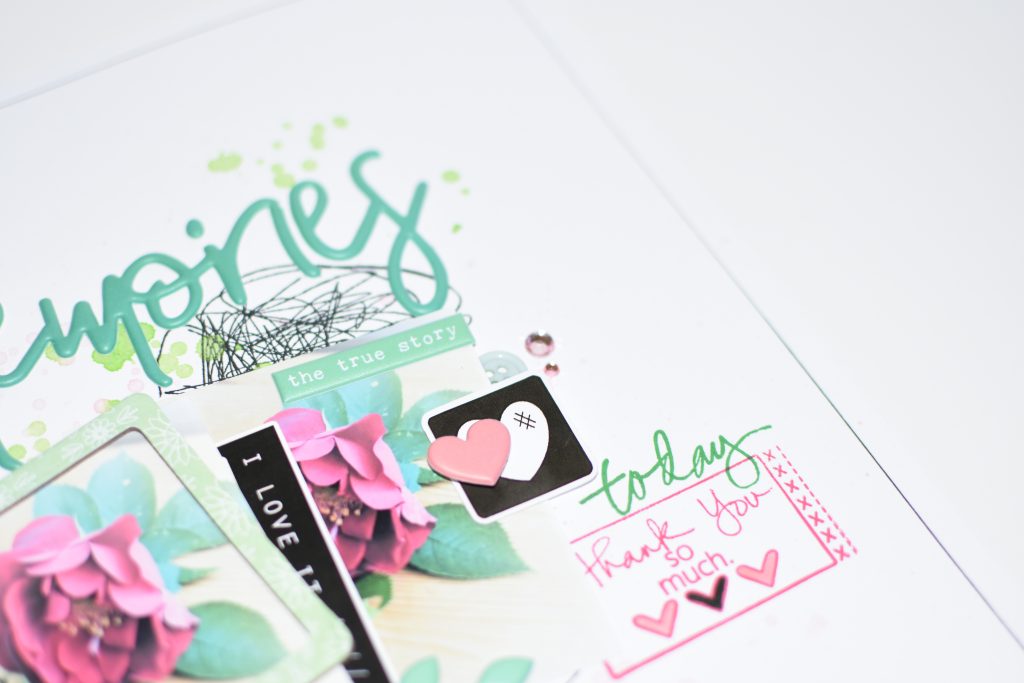 After carefully placing the photos down, I decided to use the today and thank you so much stamps from the Thanks Stamp Set.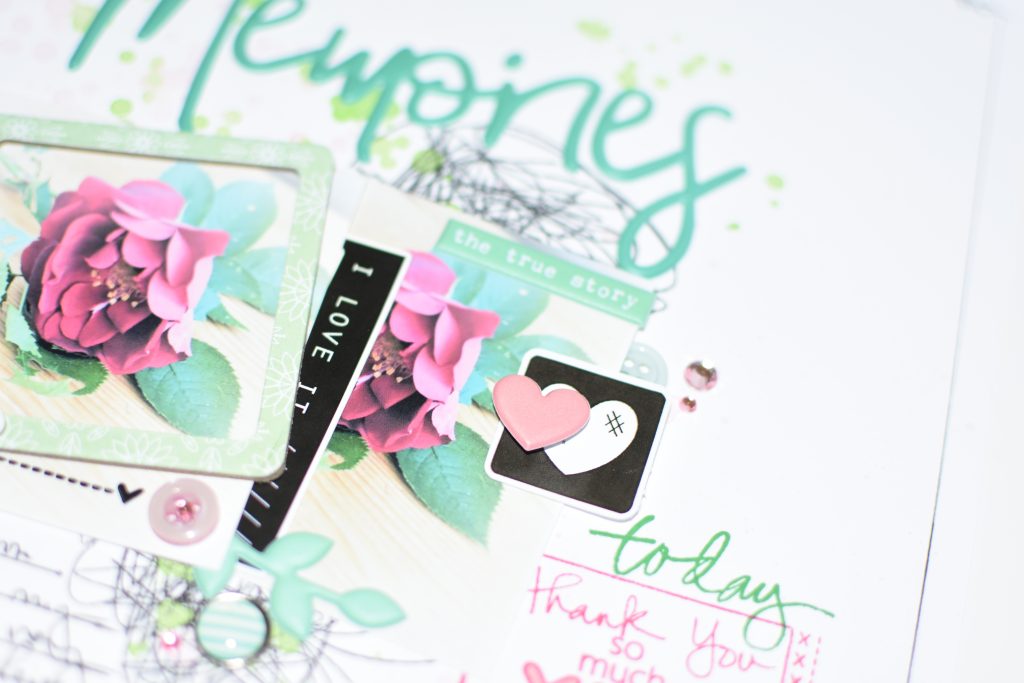 I used a few embellishments from Pinkfresh Studio to embellish the layout. Totally loving the chipboard frame and puffy sticker word! I tucked a few buttons here and there from the shop. I love buttons because they add a hominess feel to the layout.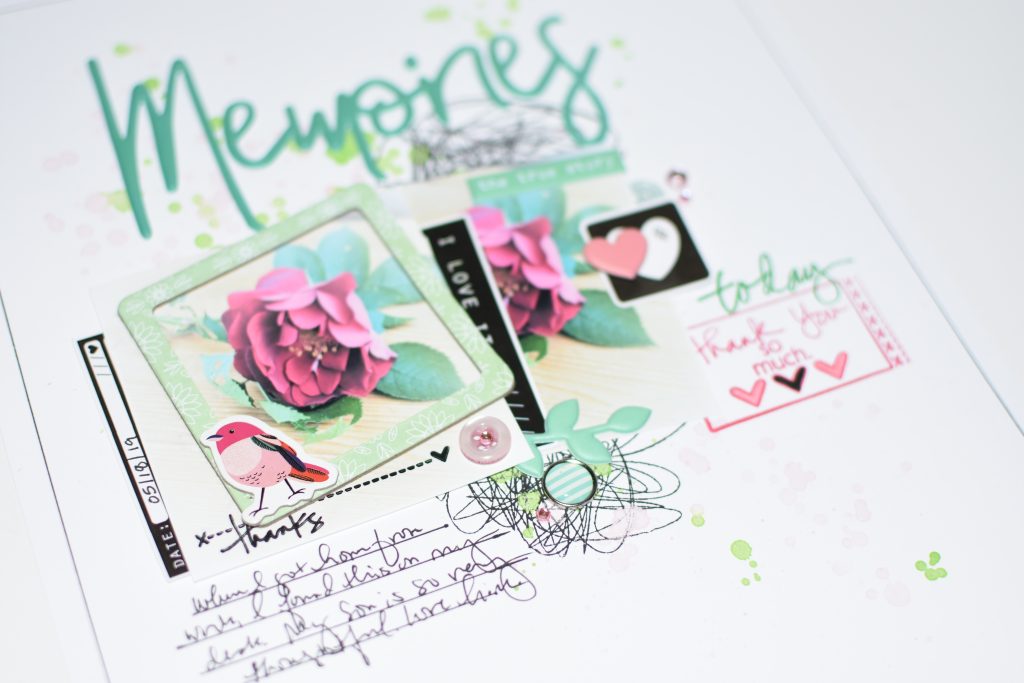 Thanks so much for visiting today. I hope I was able to inspire you to use your stamps more often on your next projects!