Good morning! In Maryland, the kids went back to school today. My little man is in 4th grade; hard to believe! I'm hoping he gets a male teacher this year. Mix it up a bit… we shall see. Today, I'm sharing a fun, mixed media layout using the School Days Stamp Set! At first, I wasn't sure how I was going to use this adorable stamp set and honestly, I do not have many good photos of my son on his first day of school because he never cooperates with me… I decided to look through my sister Katie's pictures and then I came across a picture of Katie with her good friend Maddie and I thought it was perfect! The photo totally brought a smile to my face… two smart, beautiful girls who are best friends. They are still very close 8-9 years later.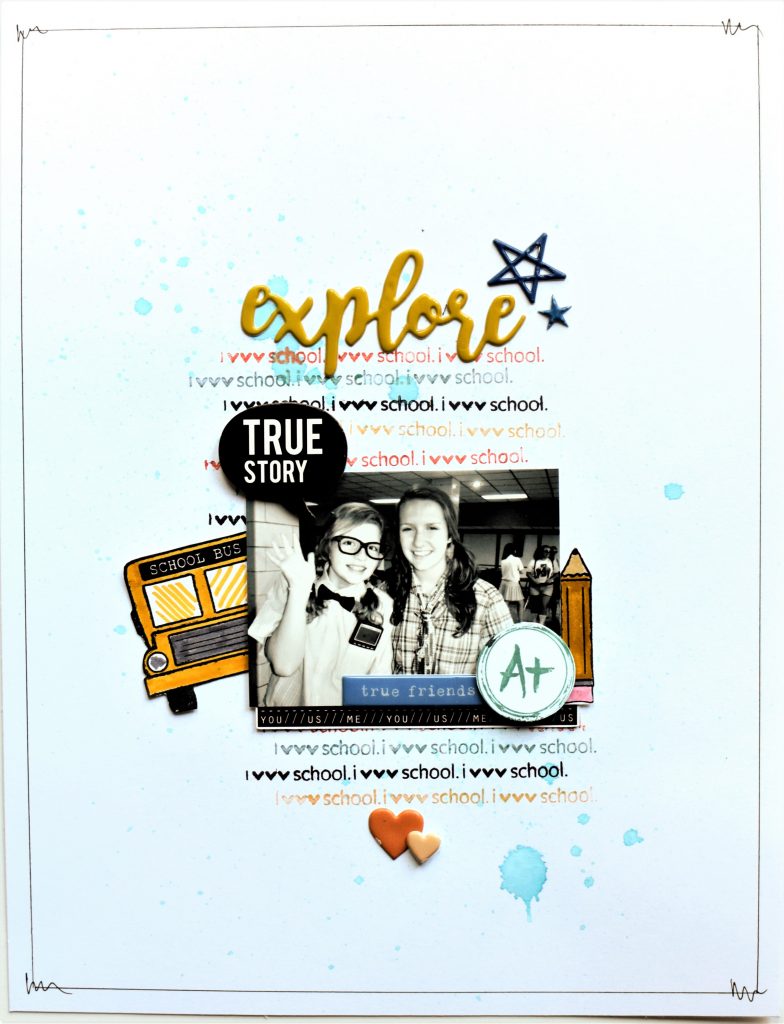 To begin, I splashed some Sky Blue spray ink all over white cardstock. Then I stamped the "I heart school" sentiment down the middle of the page.
I stamped the school bus, eraser and A+ sentiment in black ink and then used markers to color them in. Then I used scissors to cut the image from the cardstock to use as die cuts on the layout. I tucked the black and white bits and pieces below the photo to add a little more black and white to really make the bright colors pop!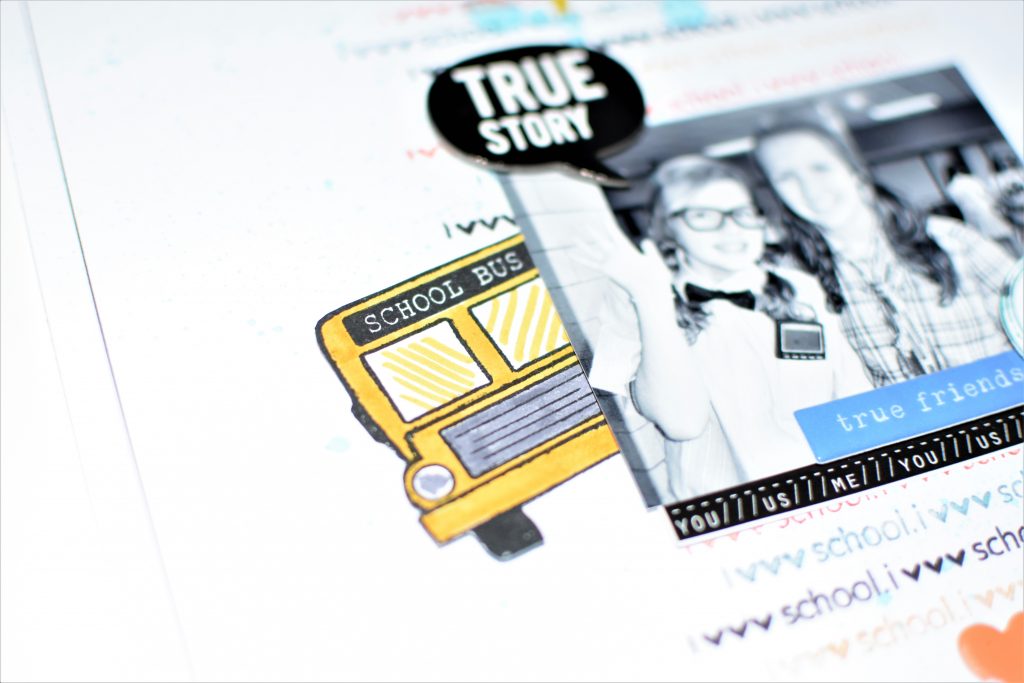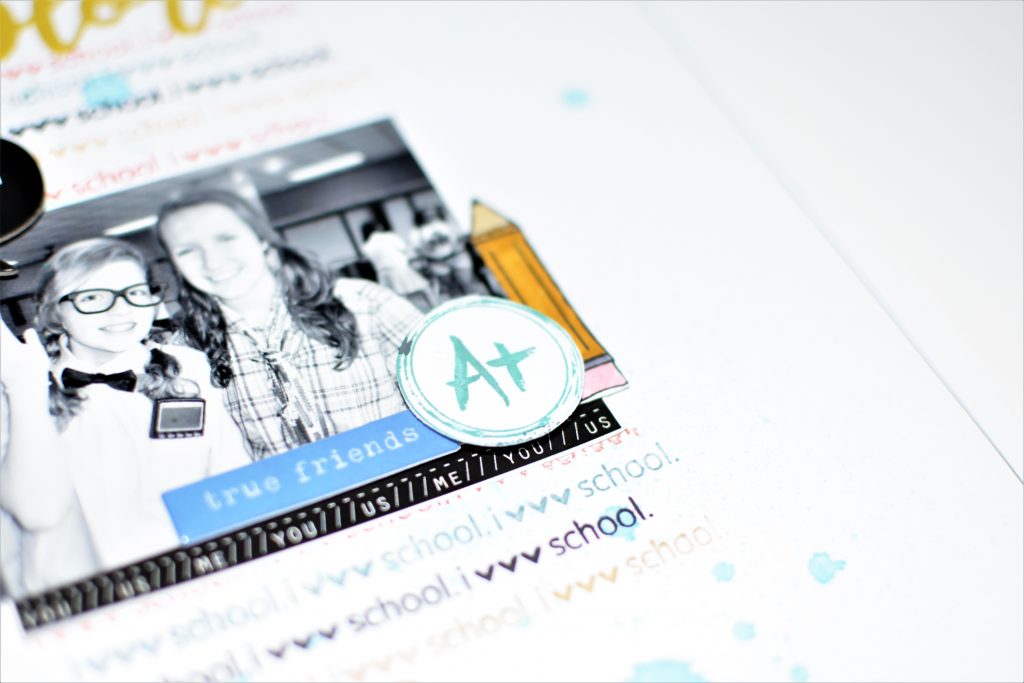 I added a few puffy stickers at the top to help fill in the white space.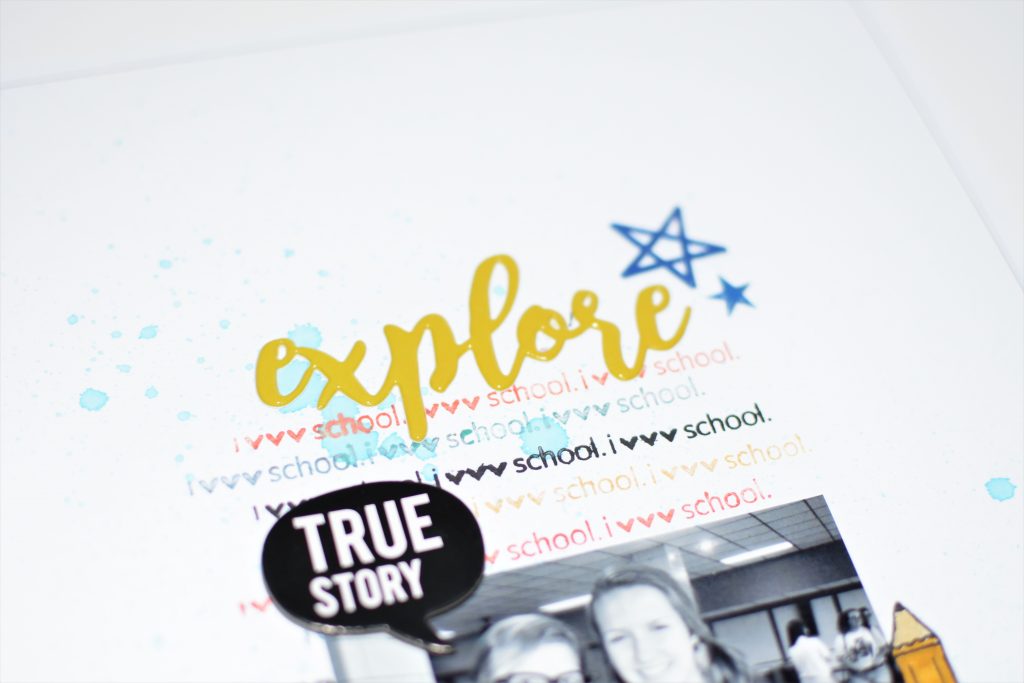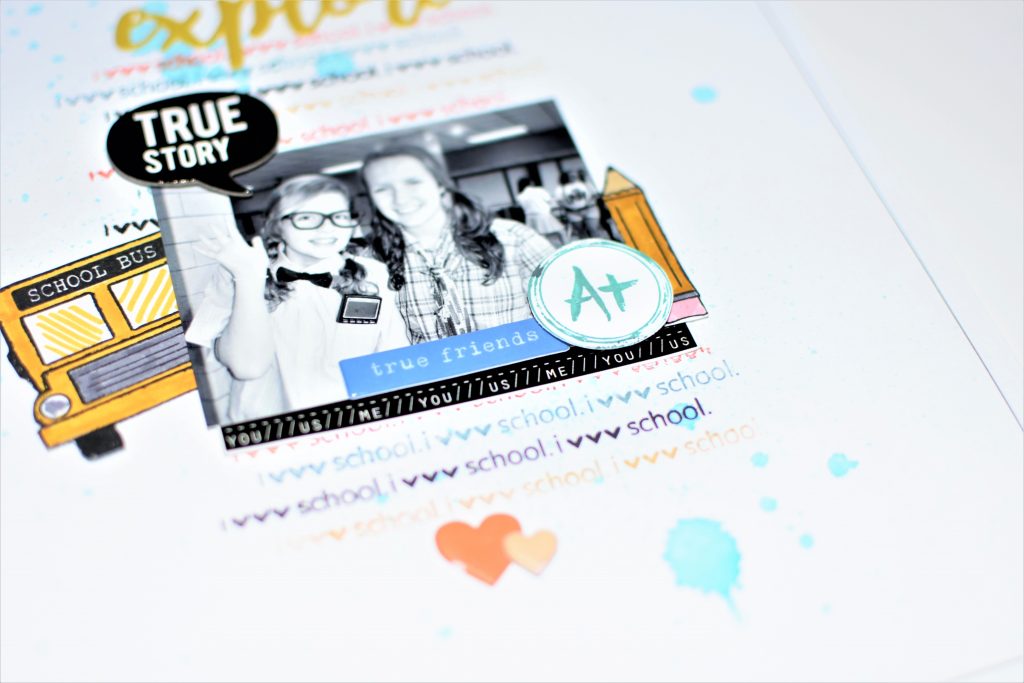 Thank you so much for visiting today! Do you have little ones starting back to school today? This stamp set is perfect for scrapbooking their school memories! It doesn't need to be their first day of school. Get creative…pull out their school pictures from last year and scrapbook them!