Good morning. Nicole here with a layout I created using the Coffee Love Stamp Set. I decided to do something different… I bought this little album months ago. It's been sitting in my craft bin. I don't know about you, but I find it hard to scrap in this size. It took me 25 minutes to create this tiny page. LOL…But I like it. 🙂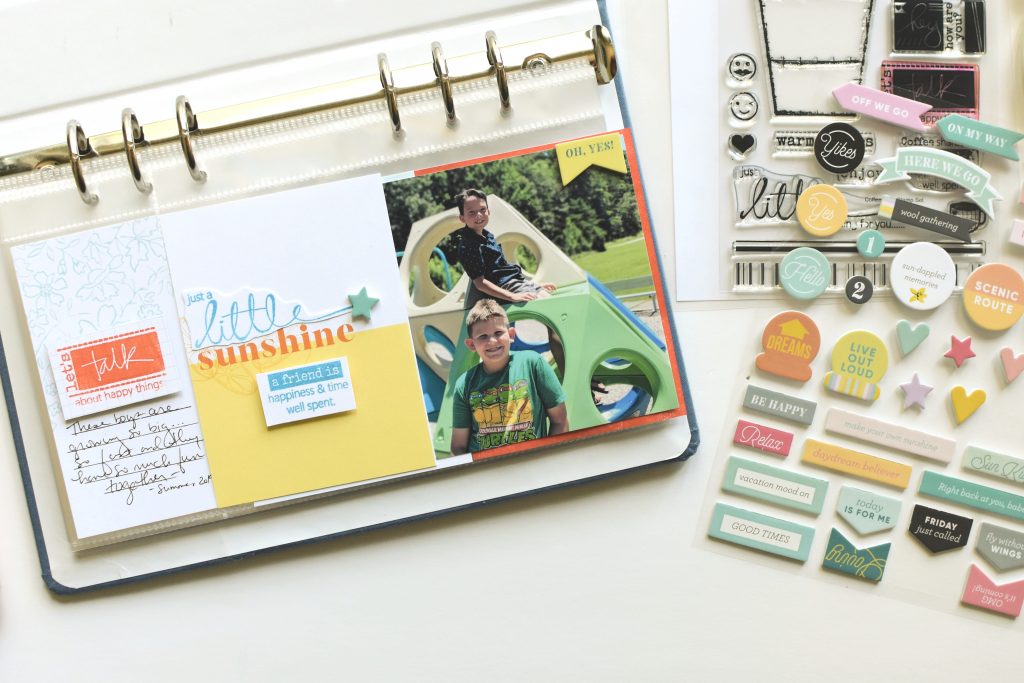 I messed up the first time I stamped the "just a little" onto the journaling card. I wasn't sure how I was going to still be able to use the card, but then I decided to stamp the sentiment onto white cardstock and then cut the sentiment out and cover up the mistake. It worked, but it's not perfect.  I really like the sentiments in this stamp set. As you can see, I used quite a few on this spread.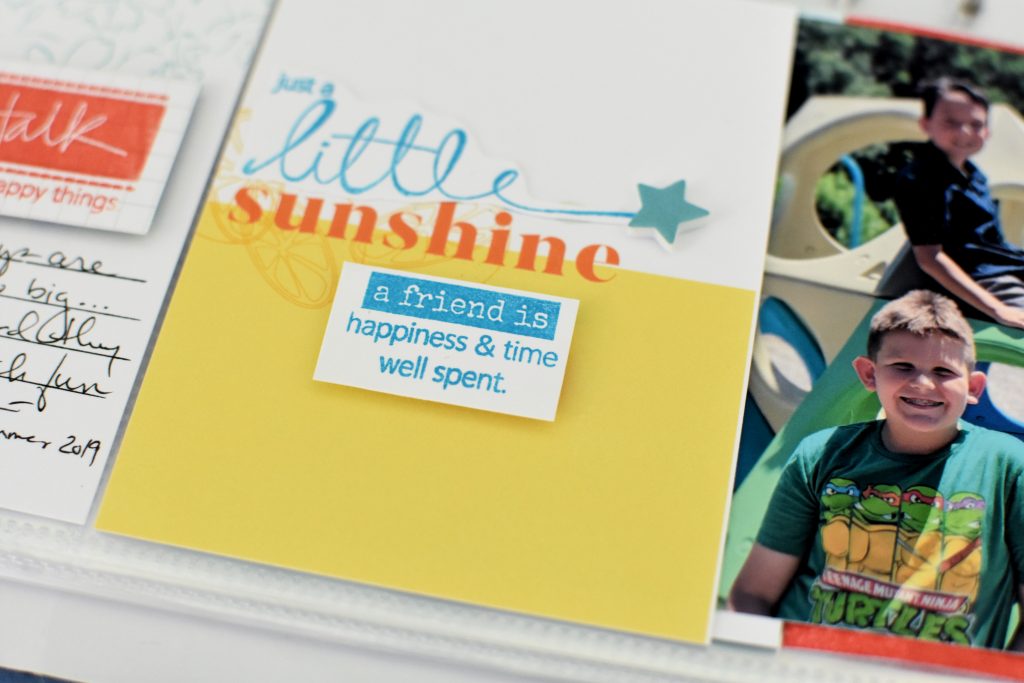 The Let's talk about happy things stamp is perfect for this spread because that is exactly what these kiddos do when they are together… they like to talk a lot and play together.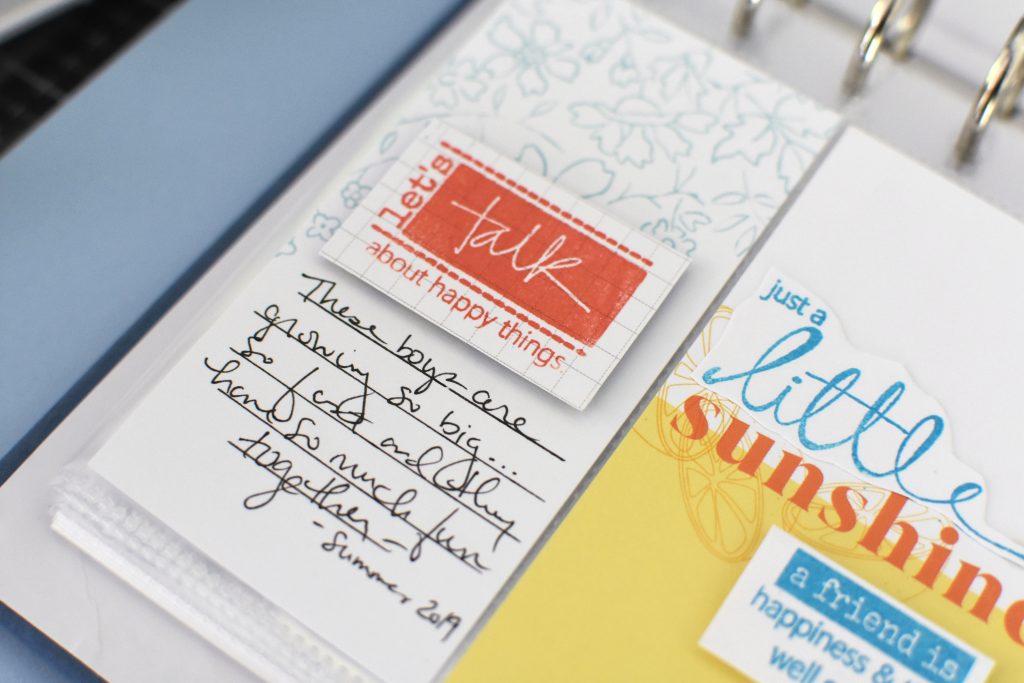 Here's a video of how this layout came together…mistakes and all. 🙂
Thanks so much for visiting today!