Hello! October is nearing it's end and with that comes Halloween. Today, I'm sharing one more card featuring the Beware stamp set.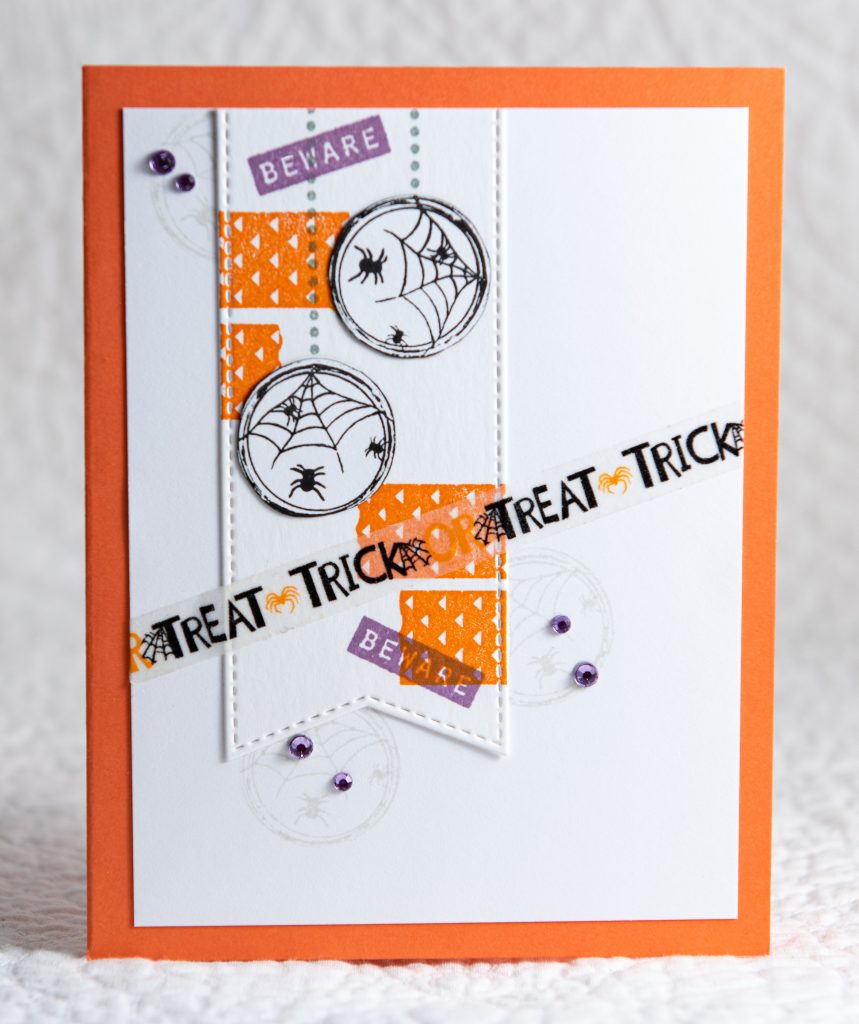 I had the die cut banner on my desk, so I decided to begin there.
Those little Washi Pieces from the set were stamped first followed by the Beware sentiment.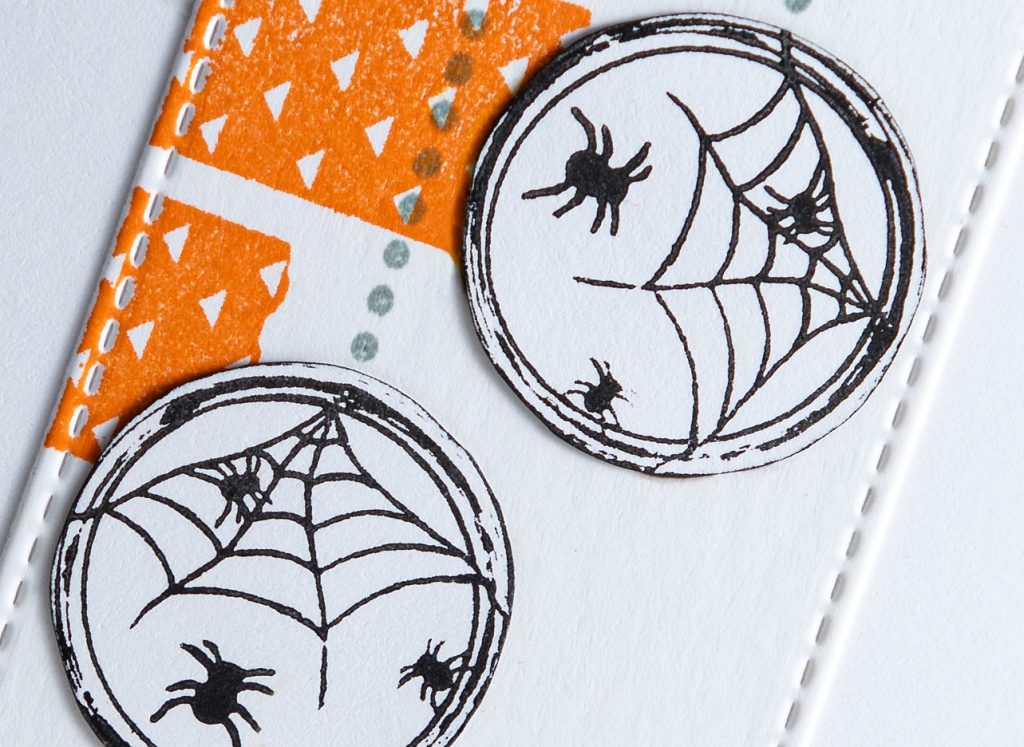 Next came the polka dot borders serving as the dangle-y portion of the spider webs.
I stamped the web images then fussy cut them.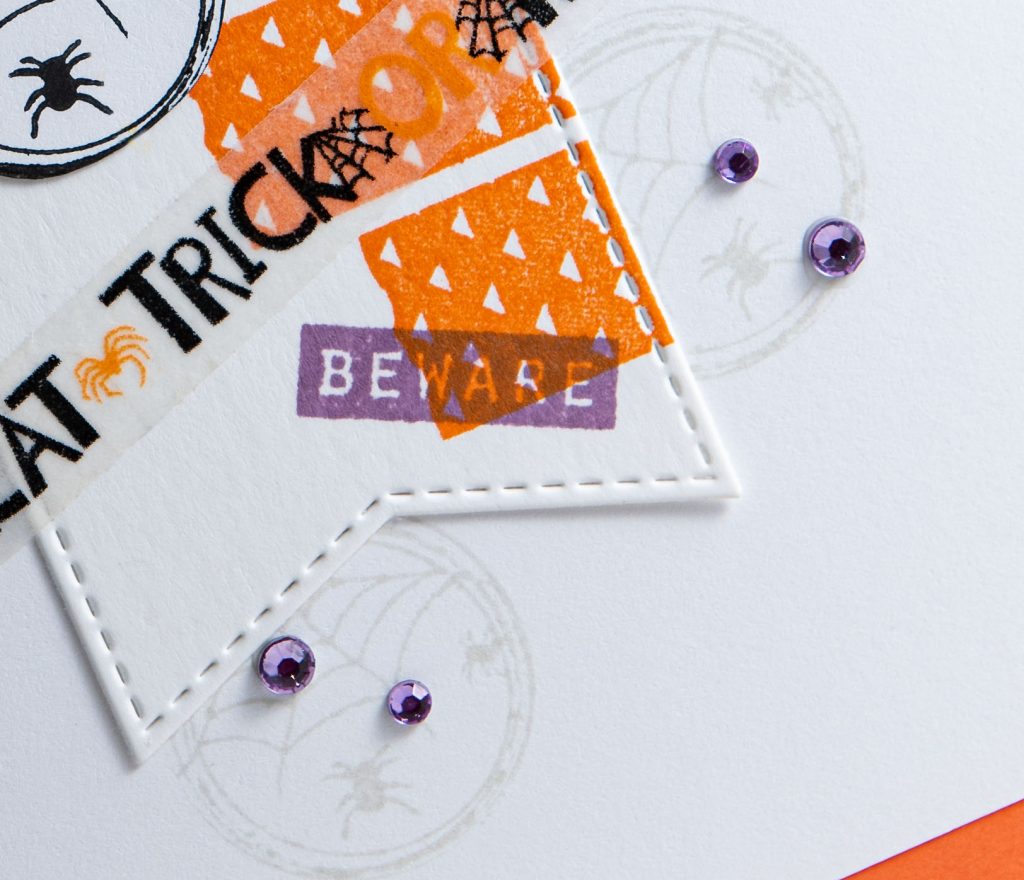 After deciding where the banner would be placed, I stamped a trio of soft gray webs then adhered the banner. A little Halloween Washi tape and rhinestones were my finishing touches.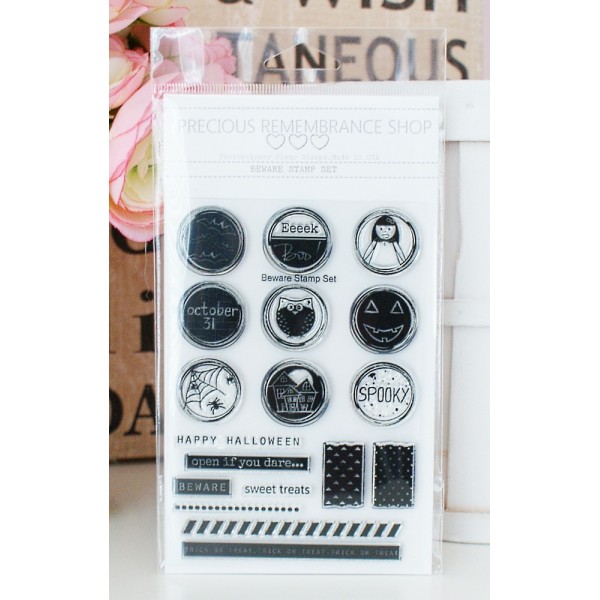 There's still time to add the Beware set to your stamp collection ~ it's only $6.99!