Happy Sunday stampers! Today I'm sharing a layout I created using the "Oh Christmas Stamp Set" and "Sketchy Christmas" stamp set from Precious Remembrance Shop. I took these photos of Edward in January. He was so excited that we finally got a little snow… he was even dabbing in the snow. Silly kid.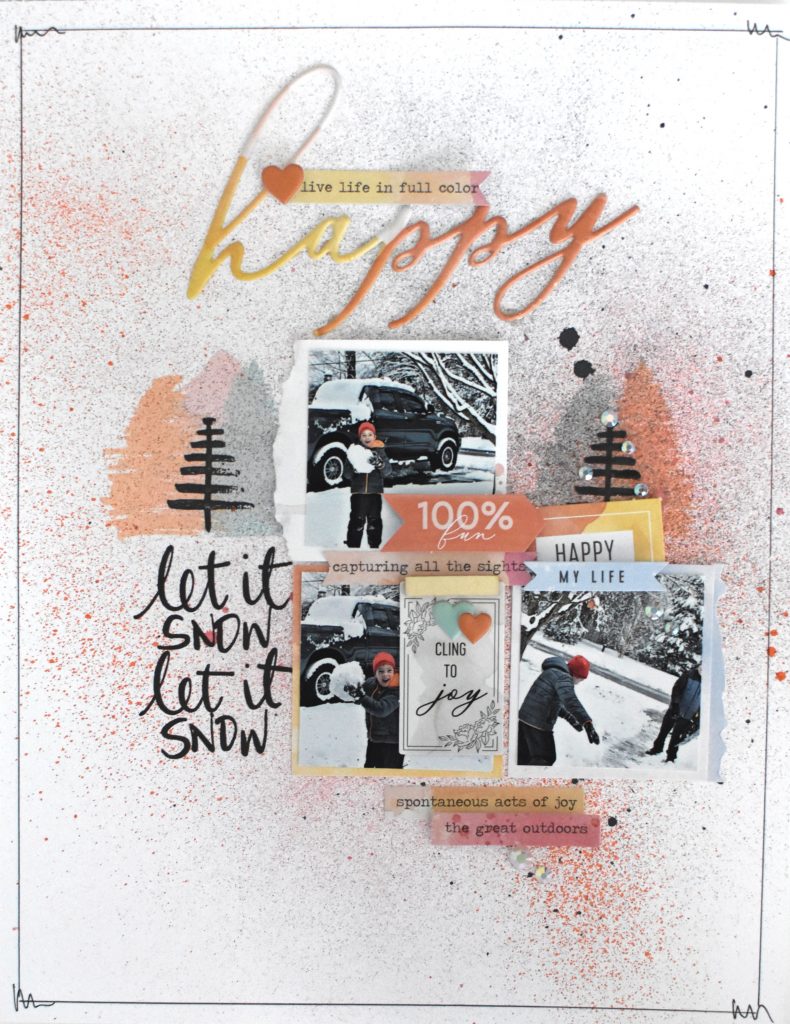 To begin, I sprayed three different Coloration Sprays from Art Anthology (Juicy, Salmon, and Raider) onto white cardstock.
I matted three 2″x2″ photos on patterned paper and placed them on the layout to determine a design I was happy with. Once I had the placement of the photos finalized, I stamped the trees to frame the photos and added lots of pretty embellishments from Pinkfresh Studio.
I really like the font of this stamp. Isn't it pretty!
I did not include any journaling since most of the embellishments used, included sentiments. 🙂
Thanks so much for visiting today! Come check out my video to see how this layout came together!