For my Saturday Creations post, I decided to make garland with three of the images from the Coffee Love Stamp Set – the coffee cup, the winking smiley face, and the heart. I created the following gift crate with a matching card: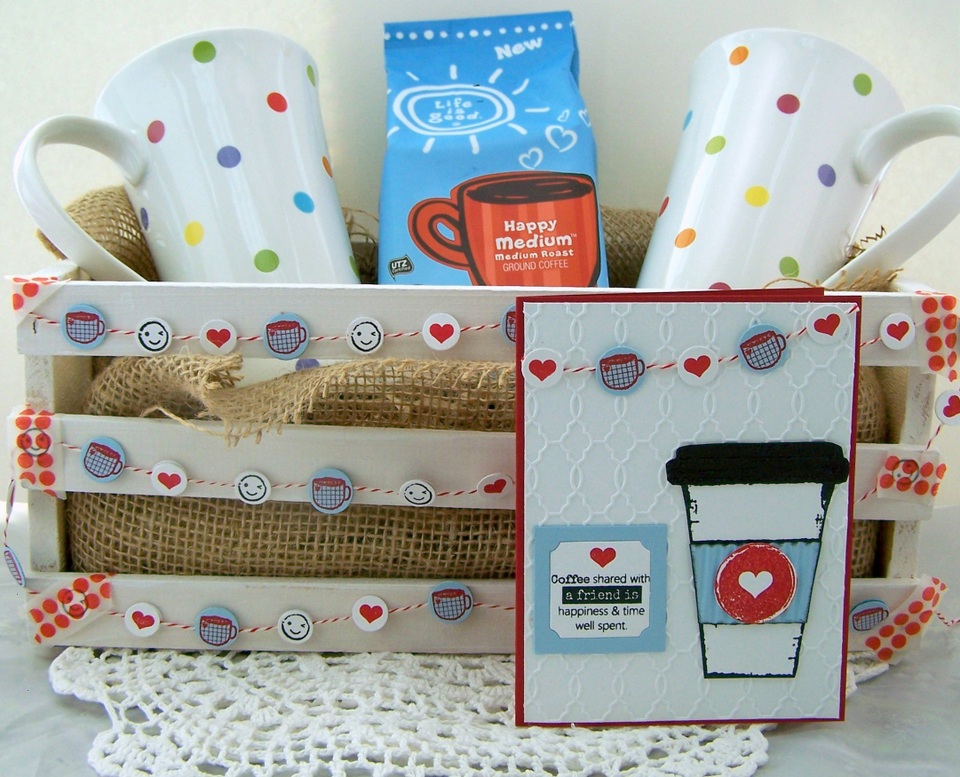 I made this for a friend who LOVES to chat over a good cup of coffee!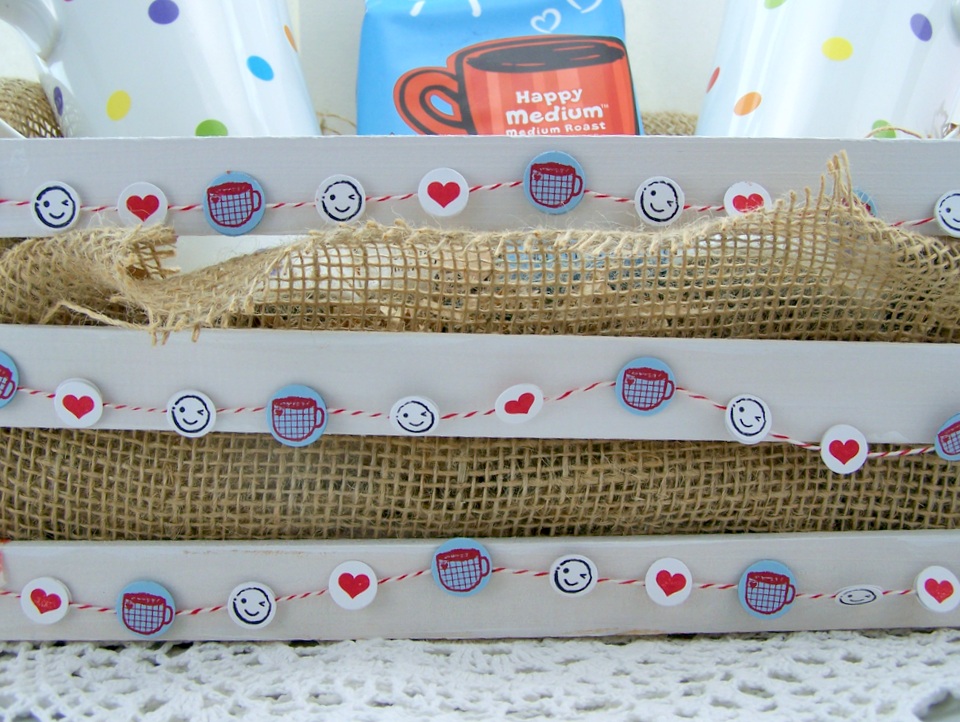 Here is a close up of the garland I strung on the crate.
 Here is a close up of the card: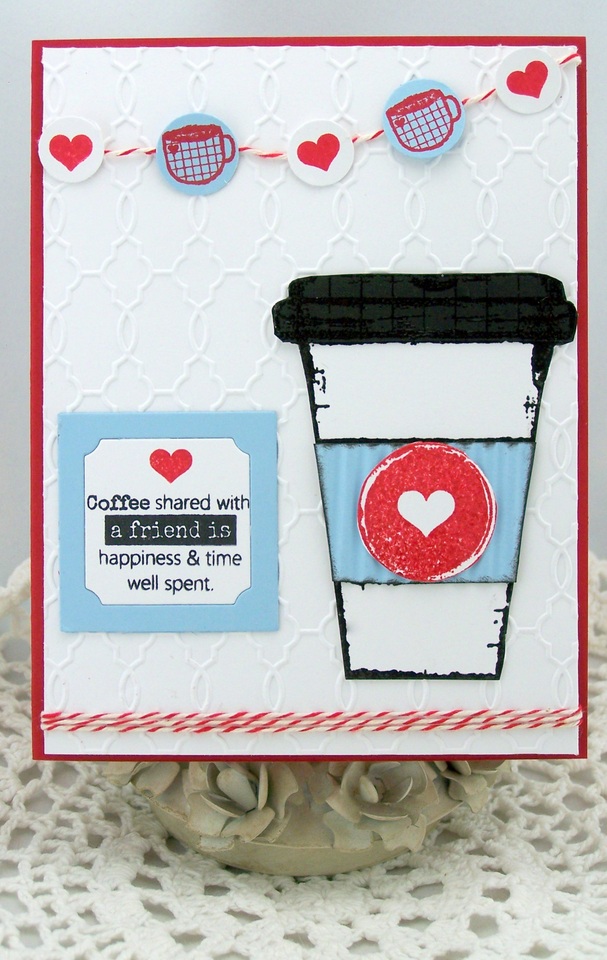 Not only did I hang some garland on the top, but I added twine to the bottom of the card as well to balance it out.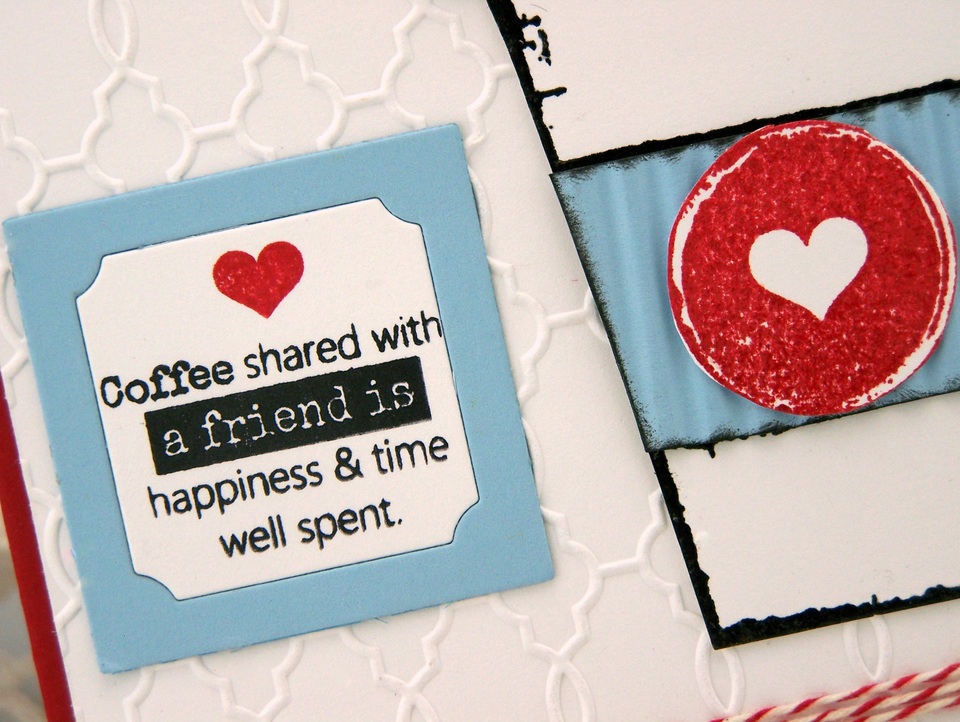 Here is a close up of one of the FAB sentiments in the stamp set. I added a tiny heart to mimic the heart on the coffee band (which I crimped so it would look like the real thing).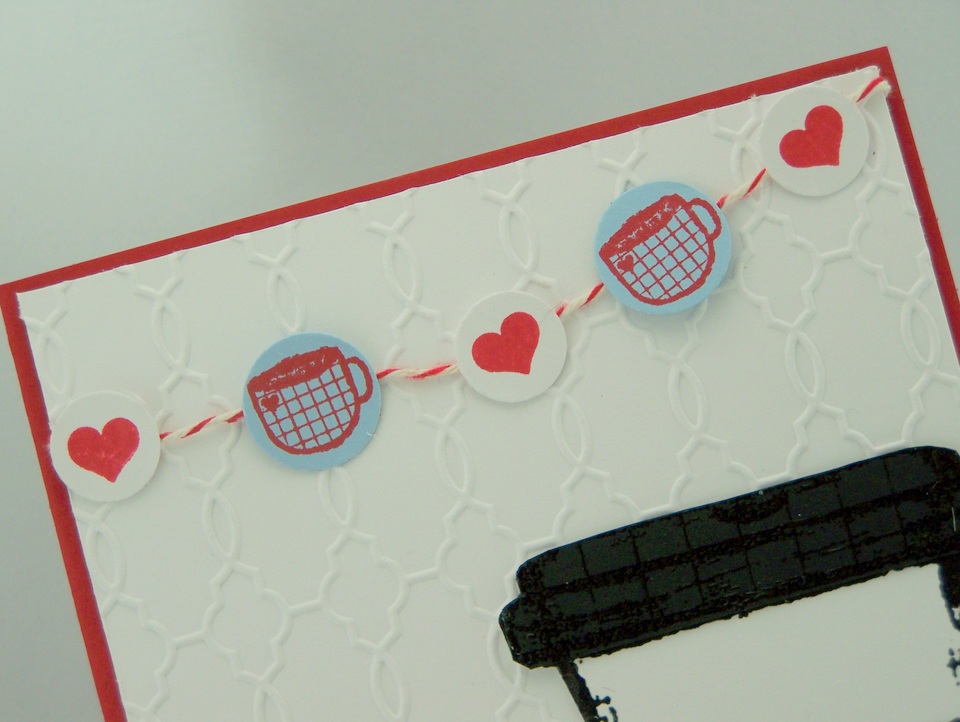 I wanted to point out two things in this photo. First, I made the coffee lid by stamping with Versamark and clear embossing on black so it would look like plastic.
 Second, I made the garland by punching out the images with two different sized circle punches and then sandwiching them on the twine (after running them through a Xyron machine to make them super sticky).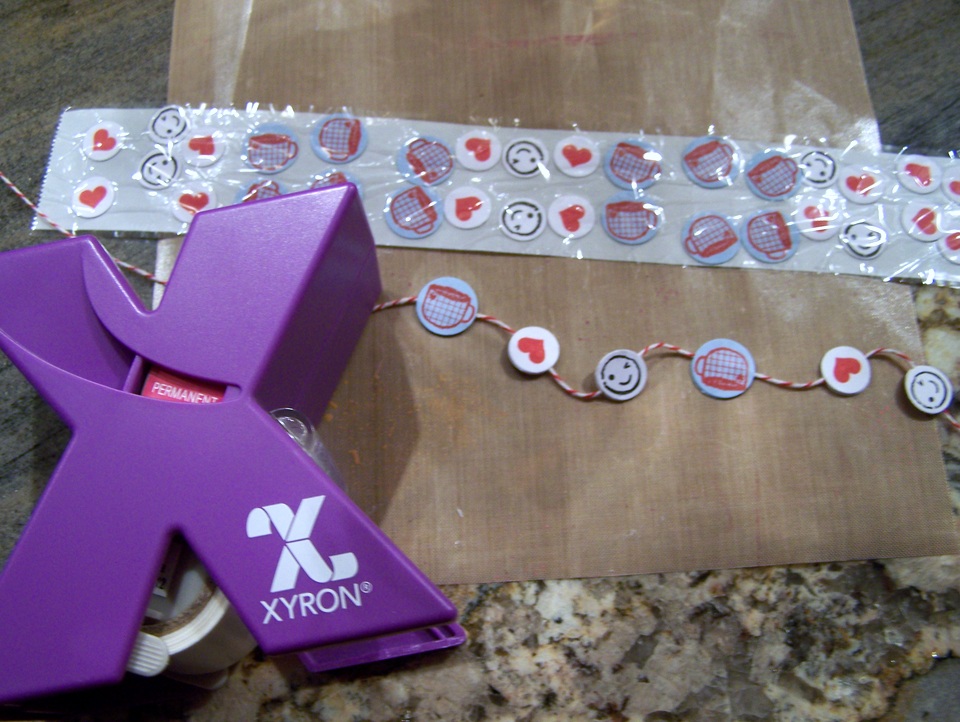 The circles went with the polka dot motif ( on the coffee mugs) and it was much easier than cutting them out!
I hope you like my "Out of the Box" creation with this Fantastic Stamp Set called Coffee Love!