Hi everyone!  It's Melissa back with another clean & simple idea using the newest stamp set, Joy!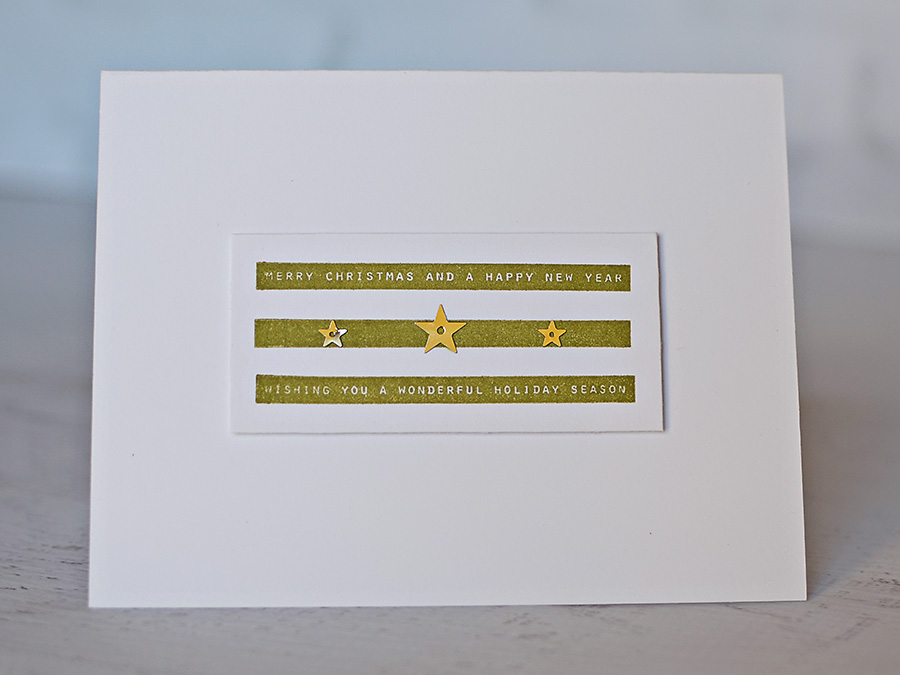 Ever found yourself trying to find ways to make use of border stamps found in stamp sets?  I decided to try using them as the main attraction on a card!  I used three separate, but similar, border stamps to create this clean and simple design.  I stamped them parallel to each other on the main panel and then popped up the panel with foam dots.  Three gold star sequins were added for a little shine and interest.  How's that for a simple holiday greeting?!
I hope you're bravely facing the beginning of December!  It's a bit hard to believe the new year will soon be here, isn't it?  Enjoy the weeks ahead and remember to savor each day as 2014 comes to a close!
Until next time, happy crafting!