Happy Friday! I love Fall and I can't wait to take some pictures of the leaves changing in my neighborhood. I decided to pull an old photo of Edward out to scrapbook. He was two years old. We went to the park this day and had a great time together…exploring and playing.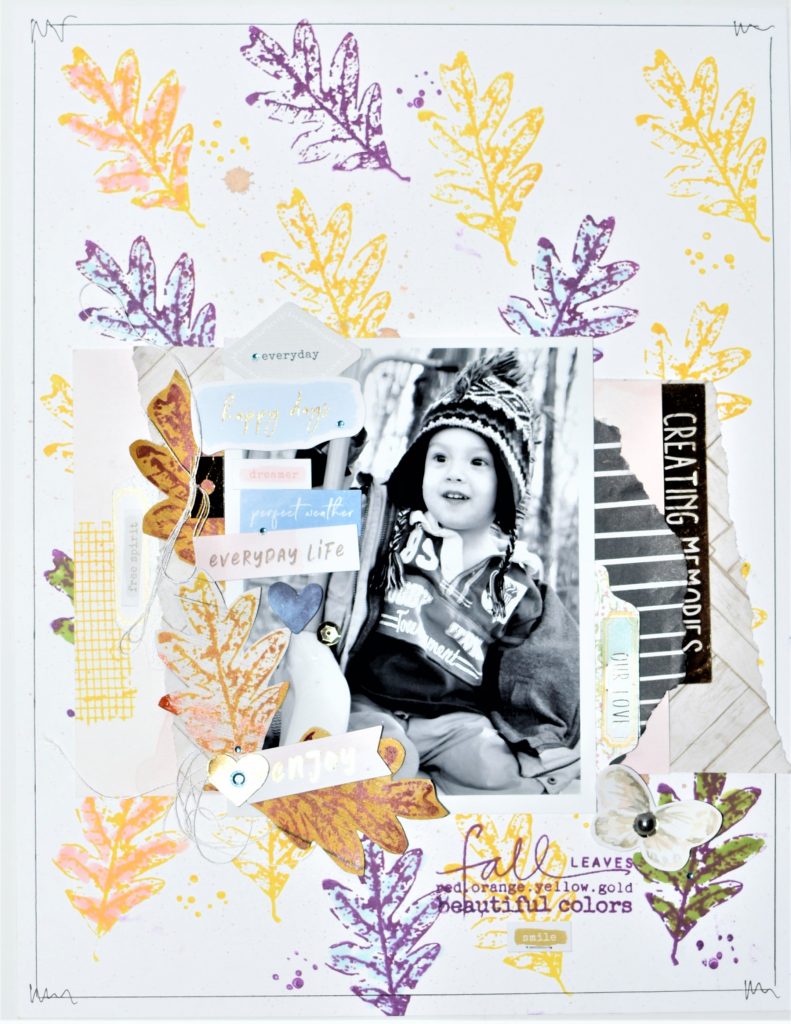 I used the Fall Colors Stamp Set along with a variety of inks and paint to create the leaves pattern in the background.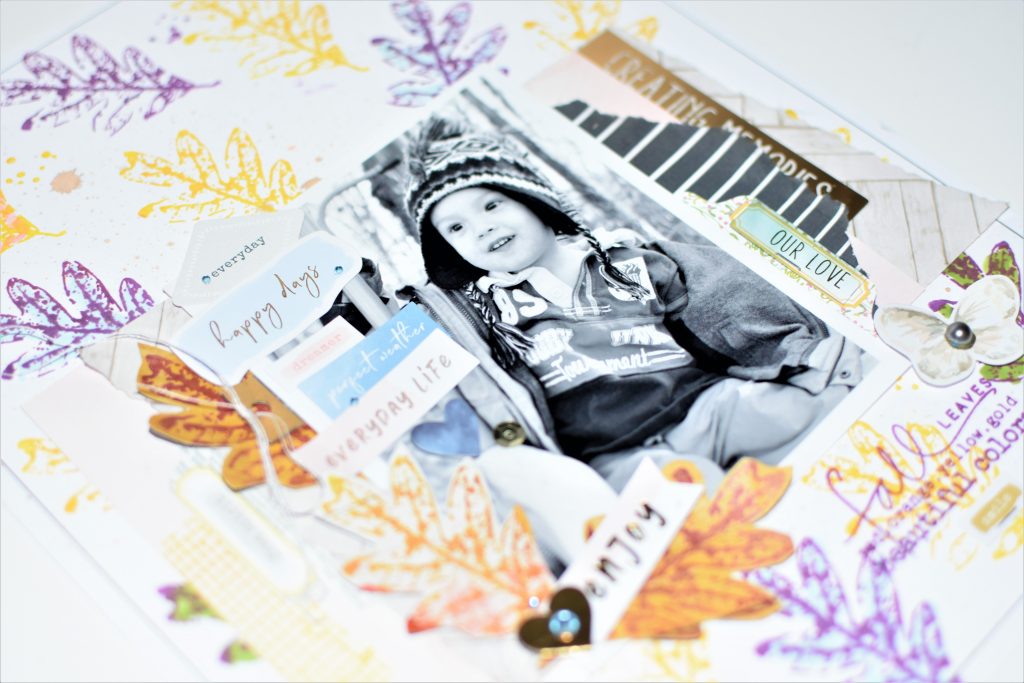 A lot of thought went into this piece. Lots of stickers and embellishments carefully placed to frame the adorable picture.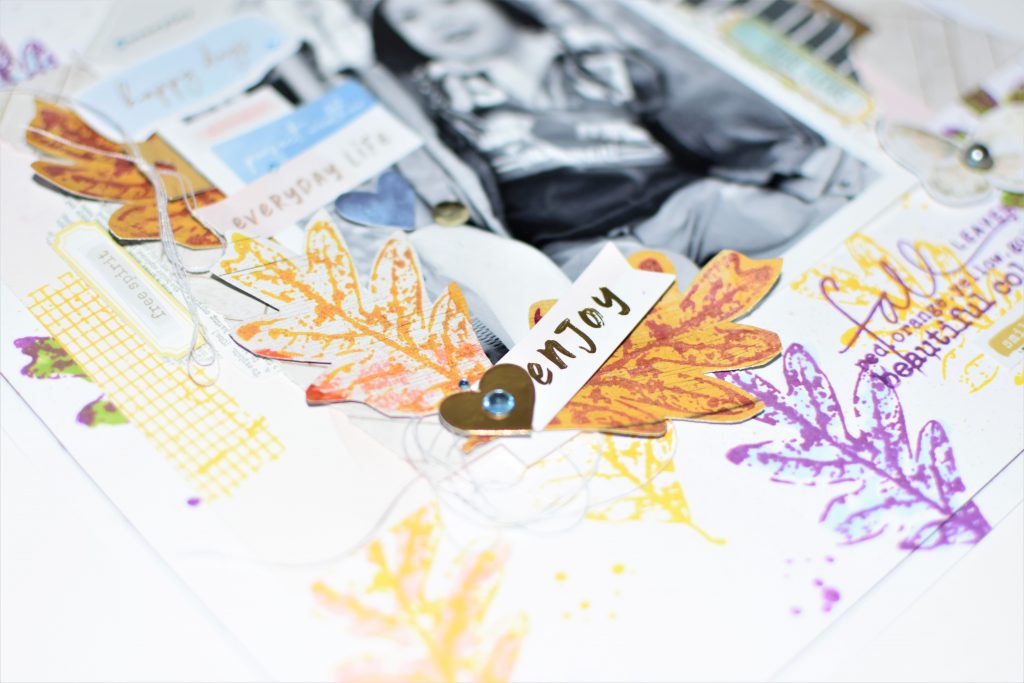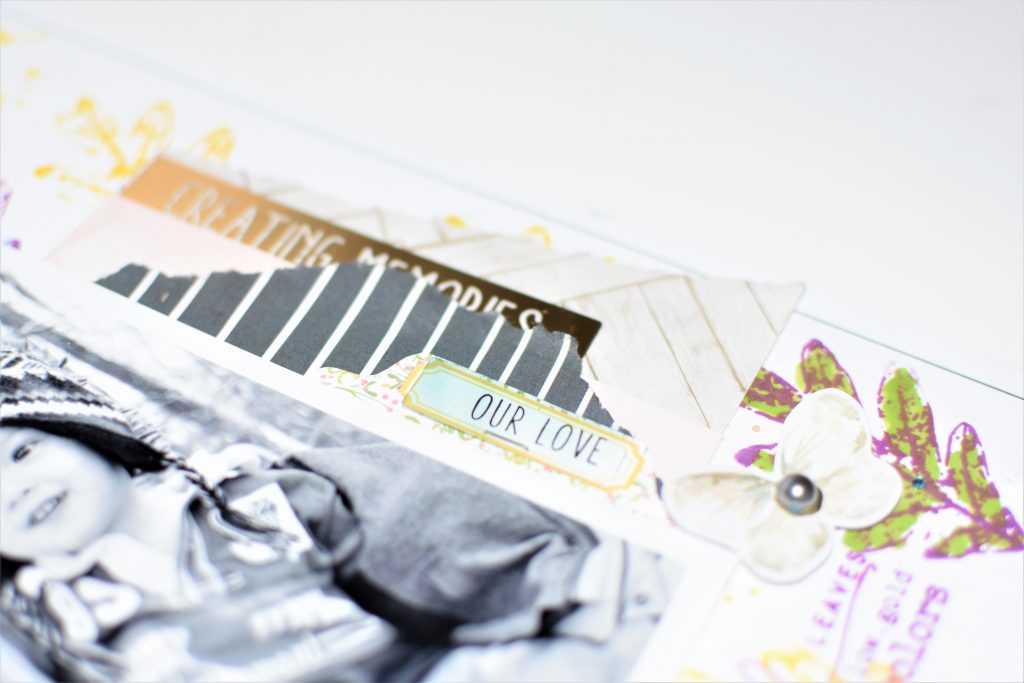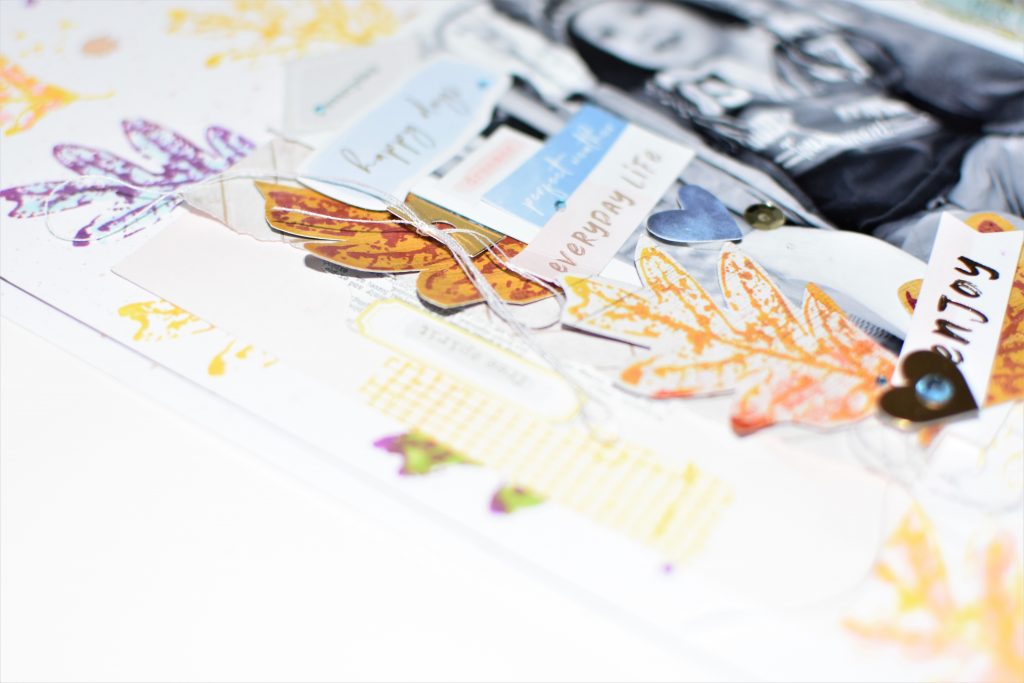 I used Pink Paislee's Indigo And Ivy Collection to embellish this layout. LOVE the embellishments in this collection.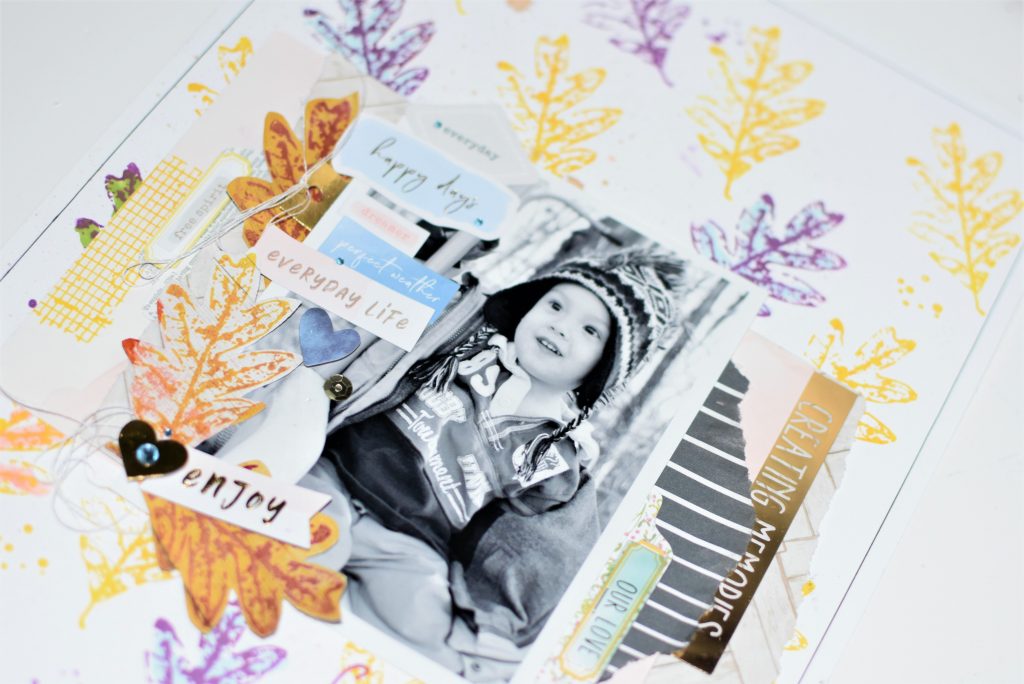 Thanks so much for stopping by today! If you would like to see how this layout came together, I have a video!