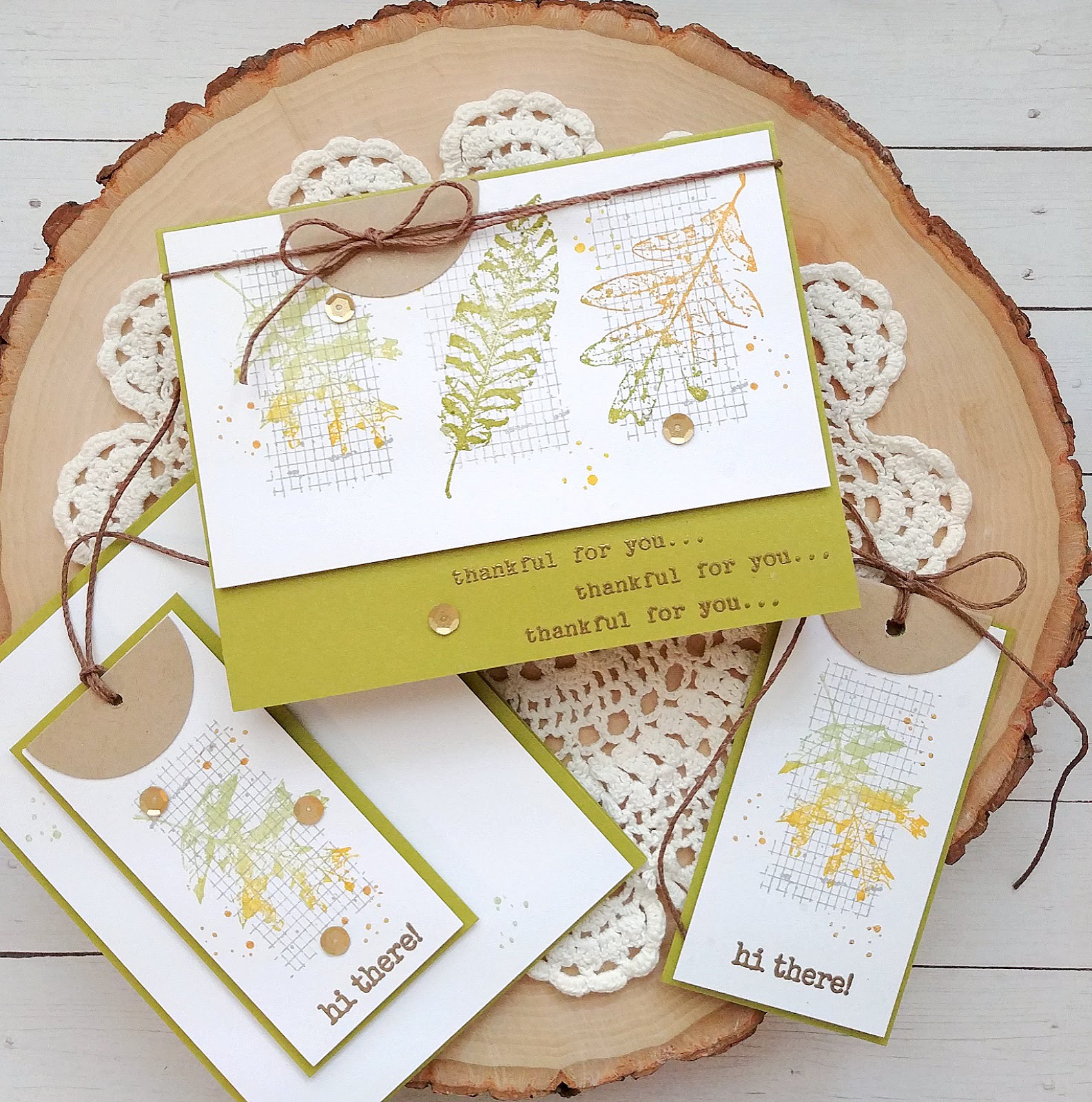 Happy Tuesday, friends! It's Kelly here with some projects with just a hint of Fall! It still feels like Summer here, for the most part, but the air is getting a little crisper in the mornings and evenings, and the leaves on the mountains have started to change!  While I certainly don't want to chase away Summer, I thought it would be fun to create this trio of early Fall cards/tag!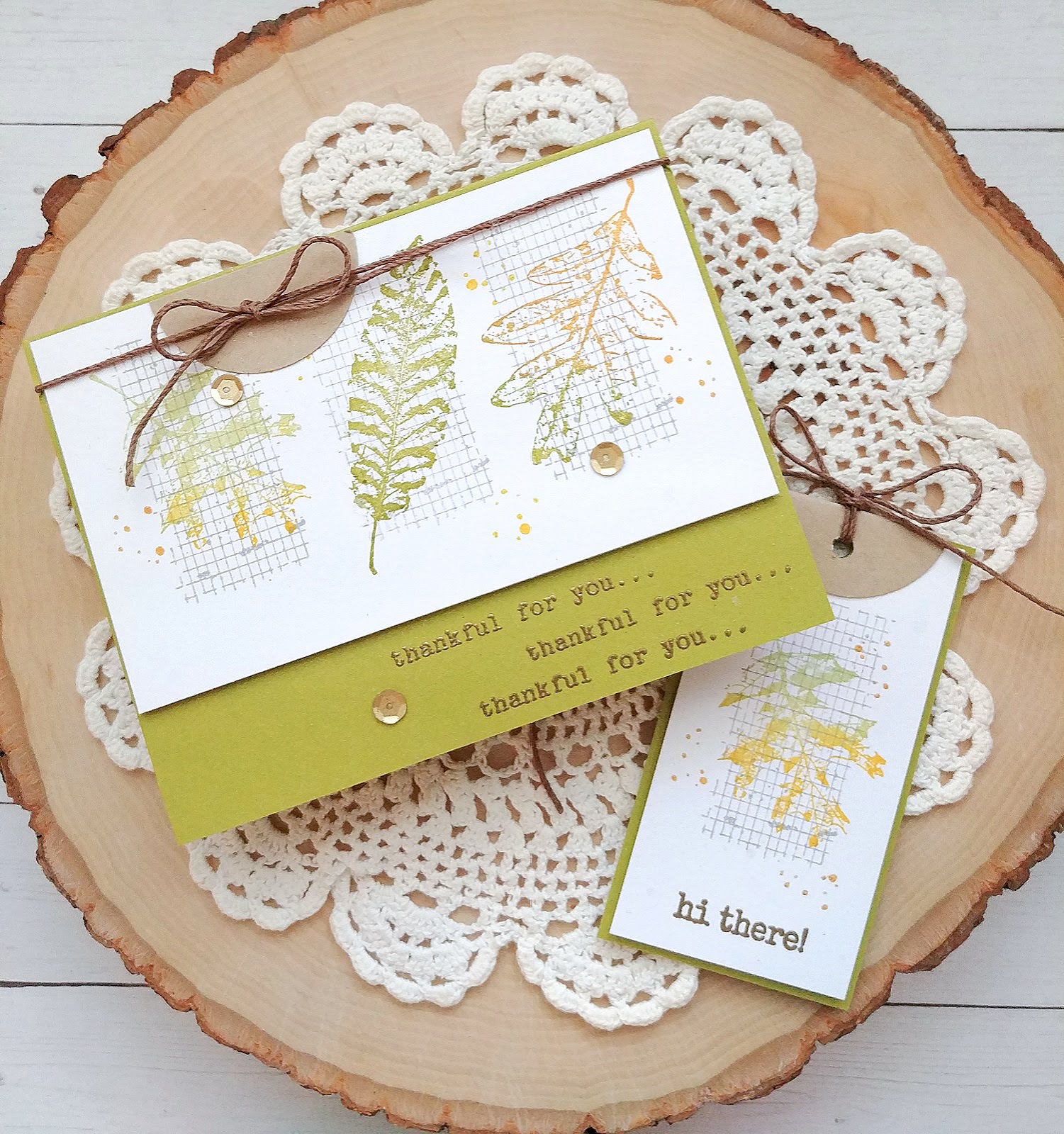 The Fall Colors stamp set is one of my favorites because it is surprisingly versatile, despite its name. I chose to use the "non-fall" sentiments and just added a hint of dual colored leaves.  I had only planned o making the one card, but after I made the coordinating tag, I thought a second card featuring the same tag would be fun as well!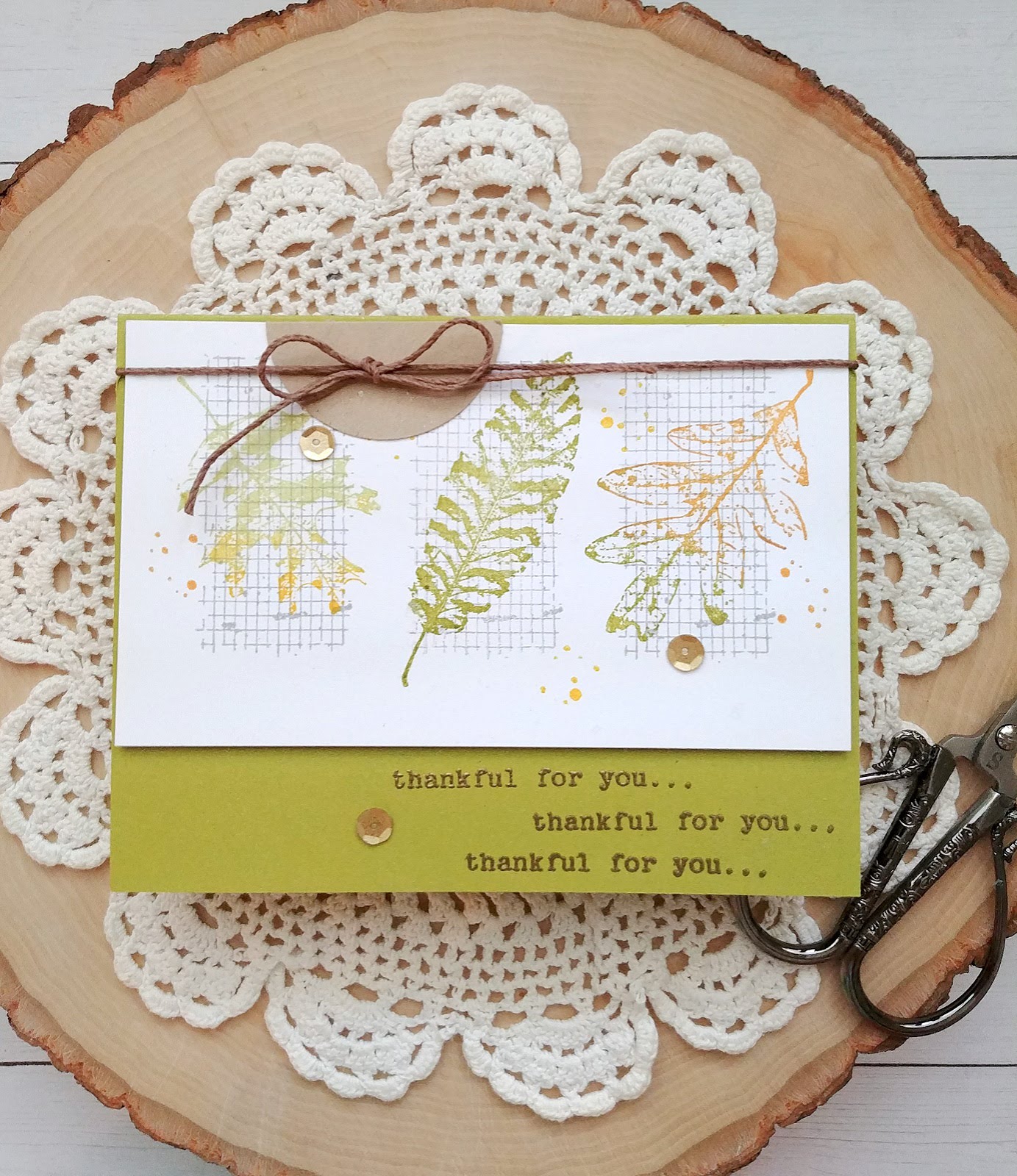 For this card, I stamped the "mesh" image three times using gray ink. I used the three leaves and inked them up using two inks and stamped them at different angles for some movement. This piece is attached to a green card base using foam squares. I added the Kraft half circle and some hemp twine to enhance the nature theme. The sentiment is stamped three times and then heat embossed in gold.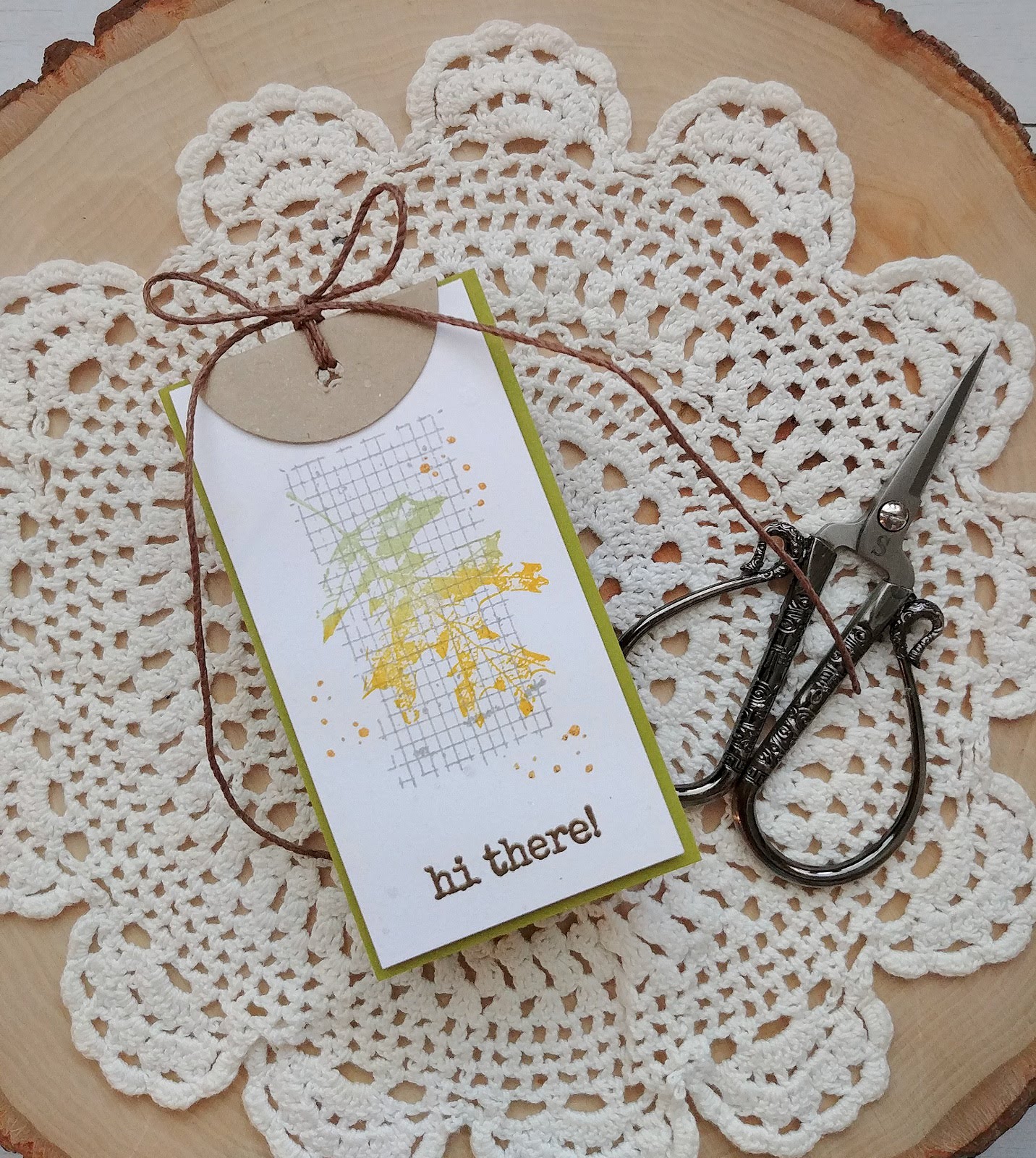 I love making coordinating tags with my cards and this one was made especially to adorn a cellophane bag that will wrap up some fresh pumpkin bread! As I mentioned before, I decided to make a second card using this same tag design, but as the focal point. It is photographed in the first picture at the top of the post. I opted to use the "hi there" sentiment on the tags, rather than the one I used on the first card! I had so much fun putting these projects together!